News
Royal demolition tenders close soon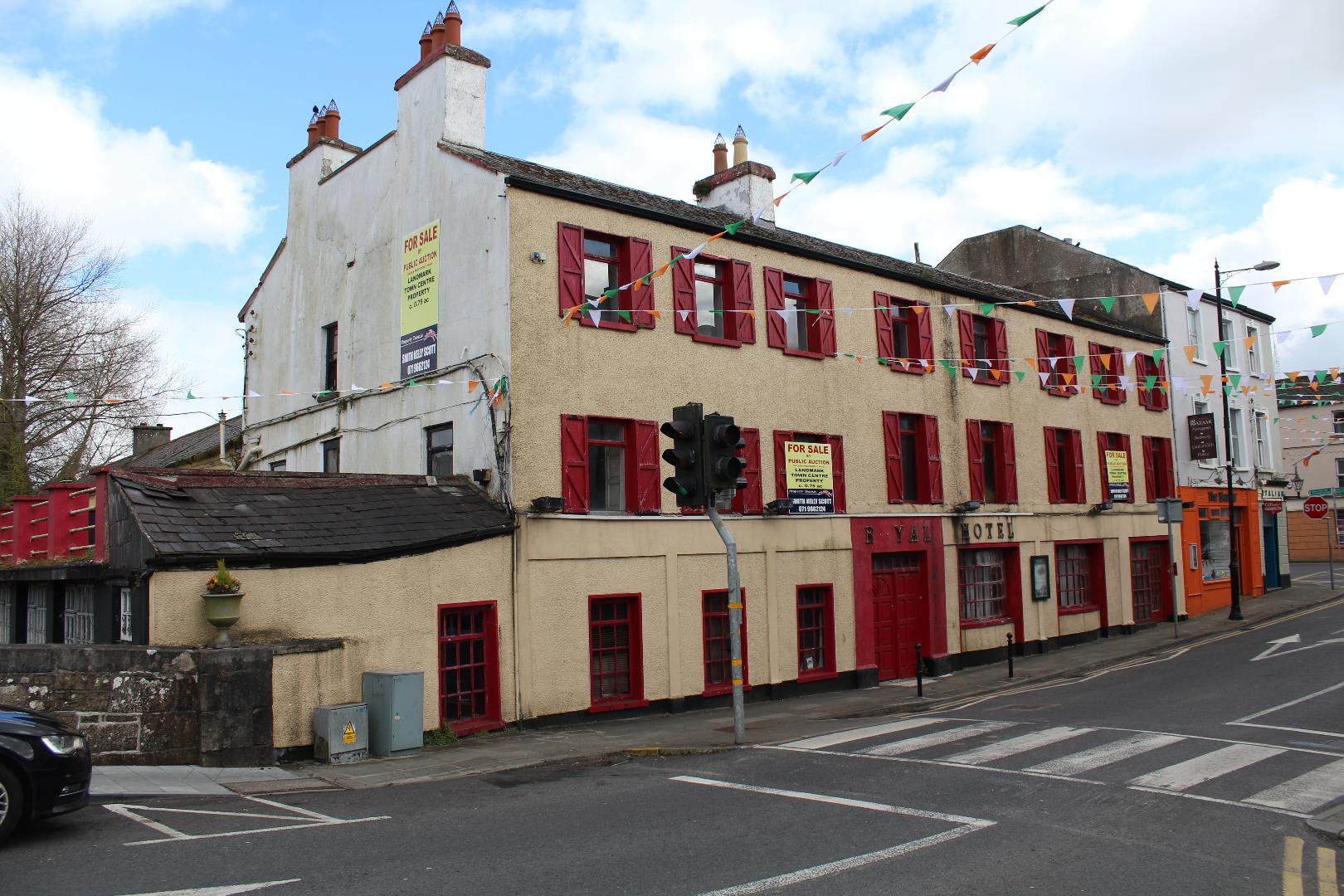 The closing date for the submission of tenders for the part demolition of the former Royal Hotel in Boyle is this Wednesday February 13th.
The work requirements and general specifications has been advertised on the eTenders electronic tendering platform.
The scope of demolition work as outlined in the tender document includes the following:
Single storey glazed extension/conservatory – ground floor area 115 m2
Two storey building consisting of kitchen and accomodation on ground floor and accomodation on first floor – ground floor area 318 m2
Single storey cafe/kitchen/toilets – ground floor area 114 m2
Single storey outbuilding – ground floor area 126 m2
Timber decking – ground floor area 27 m2.
The future use of the former hotel forms part of the Boyle 2040 plan for the town.
The derelict hotel was purchased by Roscommon County Council in 2017 with planning permission subsequently granted for the following on the site:
Demolition of outbuildings to the side and rear of the origional main structure (as detailed above)
Refurbishment works to the original main structure (internal and external) into an Enterprise Centre and Exhibition Space.
Works to include: roof repairs, replacement of windows, repairs/painting of the exterior/interior walls, replacement of floors, removal of exterior window shutters, installation of a lift to rear of original building and installation of heating/electrical equipment.
Construction of a riverside promenade with a canoe dock, lighting, seating and landscaping.
Construction of a new civic space with acoustic shell, lighting, seating and landscaping to the rear of the original main structure.
All associated site and ancillary works.
It is understood that while monies have been obtained through Boyle Town Team for the demolition work, an announcement on funding for the rebuild work under the Rural Regeneration and Development Fund, as applied of by the Town Team, is eagerly awaited.