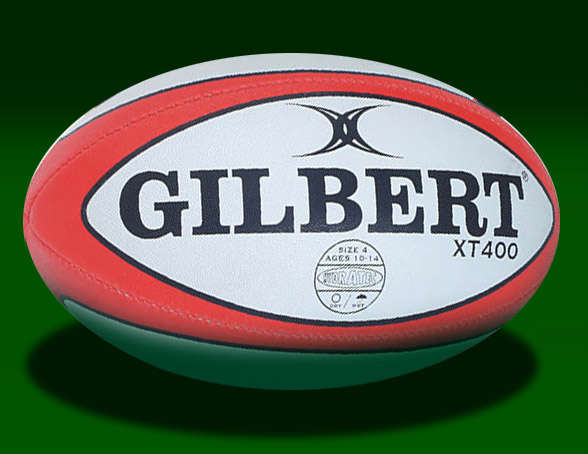 Senior Men's team
Carrick's Senior Men's team have their next Connacht League game away to Claremorris RFC in Carrick RFC on Sunday 18/01/2015, KO at tbc.
All new players are welcome and anybody interested in joining Carrick on Shannon Senior Men's Team can contact the Men's Captain; Colm McWeeney on 087 6036566 for further details.
Canterbury Warriors Women's Team
Last Saturday, 04/01/2015, the Canterbury Warriors team played their Div 1 game against Edenderry RFC in CPL Park, Longford.  The match report for this game will follow next week.
The Canterbury Warriors next Leinster League Div 1 game will be against Tullow RFC on Sunday 18/01/2015 in Tullow. 
To be part of this winning team, why not train with the girls and see if you like the way they play rugby. For more information, please call Aoife 087 4101155.
CRFC Youths (12yrs to 17yrs)
A visit from Victor
On Sunday the 28/12/2014, Carrick Youths were delighted, and privileged, to have former international player, Victor Costello, visit Carrick RFC at Keenaghan, Carrick on Shannon and provide excellent coaching tips and advice to the youth section of the club.  From the time Victor arrived, he unselfishly provided his time and full attention to the two squads, under 16s and under 14s.  From all accounts from Coaches, players and parents, it was an intense session and one much appreciated by the young sections within the club.  Special thanks to Ciaran Smyth, Ballinamore, for your assistance with this visit.
CRFC Under 16s
Carrick under 16s had an away game against Corrib RFC last Sunday.  Again, the squad is still building and has recruited a new player last week.  The squad is still in need of new blood to field a full team.  Well done to those players that show true character in their commitment to tog out each week.
If you know any young men that are brave enough to learn rugby and to become part of a committed under 16 team, please contact Aidan on 086 3867960.  Our players on this team and in our Youth and Mini section come from all parts of Leitrim and east Roscommon.
CRFC Under 14s
Last Sunday, Carrick under 14s played away to Monivea RFC.  Although the team lost, the score did not reflect the effort of the team and the commitment to the end.  With unfortunate injuries at unfortunate times, the team was weakened against the second placed league team.  Well done to every player, un-played subs and supporters for their continued commitment to progressing the squad forward.
Carrick Under 13s
Carrick Under 13s next Connacht League game is a home game against Erris RFC on Sunday 10/01/2015.  KO t.b.c by Coach/Manager Bryan Kelly.  The following week, Carrick Under 13's training will temporarily move to Saturdays from 10:30am to 12:30pm.  Please note; Minis train from 10:30am to 12pm.  Under 12's can leave at 12pm or stay 'till 12:30pm.
When Youth, League or Challenge games aren't being played, training continues for Under 14s & Under 16s CRFC Youths every Sunday at 10:30am at Keenaghan, Castlecarra Road, Carrick on Shannon.  To be part of these winning squads, please contact: call or text, Aidan on 086 3867960 or email; [email protected].
CRFC Minis (6yrs to 11yrs/Boys & Girls)
 Cavan Away Blitz on 10/01/2015
This Saturday – 10/01/2015, Carrick Mini players will be travelling, for their return game, to Cavan RFC.  Parents will be notified by text of KO time and arrangements for meeting at KFC for carpooling.  If you didn't receive a text, please contact Aidan on 086 3867960.
Carpooling
There will be time when parents will prefer to travel alone but for parents and players living near Carrick on Shannon, carpooling benefits the Mini section (i.e. more players) but also nearly everybody (player and parent) at some stage over the season, or over years of playing rugby.  It's a good way for players and parents to get to know each other.  It also reduces the cost of subscriptions each season and also the cost of travel for some parents travelling to every game.  Unless your car is full or you live away from Carrick on Shannon, please consider some players that would miss playing an away game due to some parents finding it difficult to travel at various times over the season.  The opposite to all the above is the parent who drops their child off every week and doesn't share in driving their own or other players at any time over the season.  There is only one thing to say about that. Your loss!!  As experienced parents and coaches know you are missing out on a great morning of blistering rugby but more importantly, seeing your child play an away rugby Blitz as part of a team and as part of a club.  And the icing on the cake is there's also great comradery amongst parents and supporters, form both sides at the various pitches.
If you would like your child to be part of a great team and a great club.  To be active, become tough and disciplined and hopefully have fun, whilst learning how to play a popular, universal sport, then please call or text Aidan on 086 3867960 or you can email: [email protected].  For loads more info, please check out: www.carrickrugbyclub.ie/1 or follow us on Facebook and/or Twitter.
  CRFC Training Grounds
Training for each section in the club is at our new grounds at Keenaghan, Castlecara Road, Carrick on Shannon.  For directions, please see; http://www.carrickrugbyclub.ie/1/find-us for more info.
CRFC Calendar of Fixtures & Events
For the benefit of all our players, supporters and parents, Carrick on Shannon RFC now has an up-to-date, interactive Calendar for each section/team within the club.  This calendar lists all the League games, friendly matches and Mini Blitzes, both home and away and for every section within the club.  This is an excellent tool for everybody, both in and outside of the club to use. Please check out: www.carrickrugbyclub.ie/1/Calendar/ for more info.