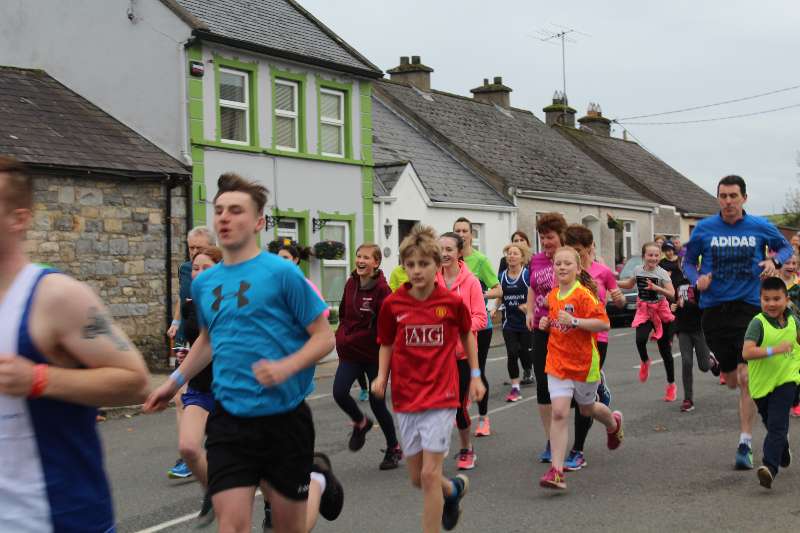 This Sunday will see the 24th year of the annual Run Walk n Roll event in aid of Cancer Research.
It will commence from St. Joseph's Hall at 3pm.
The event is a 5.4km Run / Walk for all ages and organiser Damian Regan encourages everyone to come out and participate. 
'Run for Research and fight back against cancer'. 
This year 40,000 people in Ireland will hear the words 'you have cancer'. Thankfully, though, cancer is no longer a death sentence – 6 in 10 people with cancer will survive the disease for at least 5 years. Survival rates are improving and people are living well with cancer and living for longer thanks to research and advances in detection and treatment. 
"The Irish Cancer Society has invested nearly €30 million in cancer research in the last decade. The people in Roscommon play an important part to fund our work through events like Run Walk n Roll in Boyle that to date has raised over €170,000. Without you, our research scientists would not be able to play a vital role in the global fight to stop cancer." Robert O'Connor, Head of Research, Irish Cancer Society.
Registration will be from 1.30pm with the Run/Walk starting off from St. Joseph's Hall at 3pm and going through the town via Main St., Abbeytown, Maple Drive, Carrick Road and returning back to the hall via Marian Road where light refreshments will be available afterwards.
This is a non-competitive event for all ages and abilities and a fun day for all the family. If any person or group want to dress up or push a bed (bed available) they are more than welcome. Just get in touch with Damian! 
Sponsorship cards are available and entry is open on the day too. The only one you are competing against is yourself. Entry is €10.00 for adults and €5.00 for under 16's and €20.00 for a family.
Thank you for your support over the last 24 years in which the Boyle run alone has raised over €170,000 for Cancer Research in Ireland.
Looking forward to seeing you there Damian Regan 0863942388.