News
Sants switches on the Christmas lights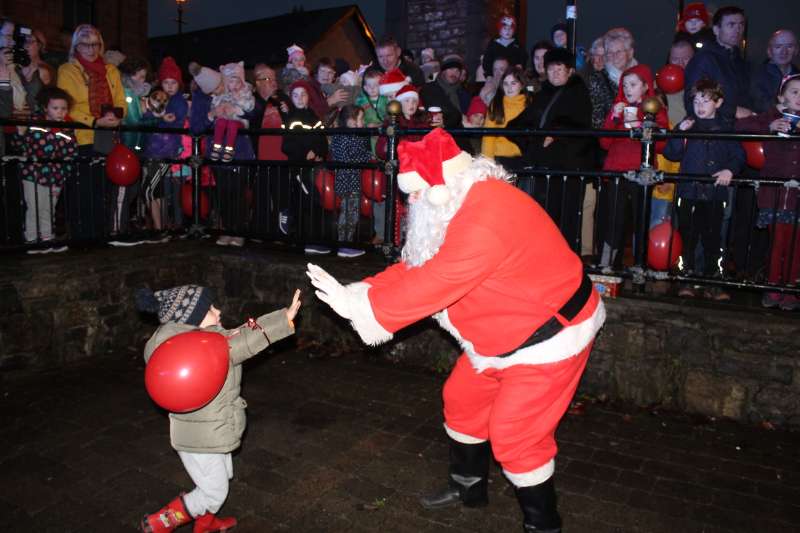 Santa came on his first visit to Boyle this year to switch on the Christmas lights and town Christmas tree.
After arriving by Fire Engine, Santa met many of the children in the large gathering and heard what they would like to get for Christmas.
He then switched on the lights with the help of the children who won the art competition.
Well done to everyone involved in organising a great family evening out in Boyle.