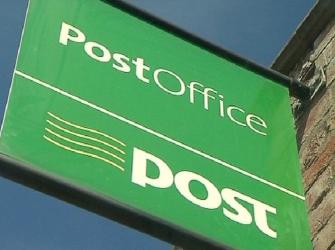 Senator Frank Feighan has welcomed confirmation from An Post that Gurteen Post Office will remain open until January 31st 2019.
"This is very good news for Gurteen Post Office and the local community. I want to commend the work of the local action group and everybody who has fought so hard to date to save the Post Office and its services.
"From my correspondence with members of the action group, I am aware of the deep determination to save this rural service.
"I also fully concur with the action group's appeal that the community maximise the services that it provides in order to prove to An Post that Gurteen Post Office is a viable business."
The news has also been welcomed by Deputy Eamonn Scanlon who has also called on the independent review group tasked with assessing the future viability of post offices to publish its findings relating to two post offices in Co. Sligo.
Communities in Gurteen and Ballinfull submitted appeals after their post offices were included in a list earmarked for closure.
Deputy Scanlon commented, "Despite promises by Fine Gael to protect rural communities and examine the option of expanding post office services, essentially making them a one-stop-shop for government services, the reality is Minsters are standing by idly by while post offices in rural towns and villages are shut.
"Eleven post offices across south Donegal, Sligo, Leitrim and north Roscommon are listed for closure. While I appreciate that some postmasters and postmistresses are retiring and there are certain post offices that are no longer viable, there is a demand in Gurteen and Ballinfull to maintain the service. Both meet the criteria set out by An Post to secure the future of the post offices.
"Both communities appealed the decision to close the post offices to the review group and despite adhering to the An Post criteria, both saw their appeals rejected. They have now requested a copy of the findings but have been refused.
"I find this refusal questionable – given the demand for openness and transparency – I believe the findings which led to this decision should be handed over to the communities concerned.
"I raised this issue in the Dáil this week and I will be pursuing it further with the Minister for Communications."