News
Shuttle Bus launch this w'end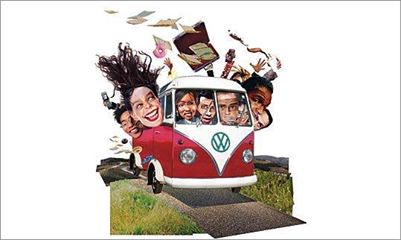 The Boyletoday.com Shuttle Bus will be launched on the June Bank Holiday weekend and run it  6 days per week from there out to Lough Key Forest Park twice daily.
So far 20 Businesses have made the €100 euro contribution. A brochure with map detailing the location of the subscribers along with 10 reasons to visit Boyle is currently being designed. To ensure your inclusion in this Brochure please make contact with any of the undersigned straight away, and no later than 6pm Wednesday 21st May. Printing will then commence, so if you're late your Business will be omitted from promotional material for the Shuttle Bus and Lough Key, Summer 2014.
For €100 contribution you will assist and be a part of the following initiatives:
Shuttle Bus Service to bring people in & out of Boyle's premier Park twice a day 6 days a week during June, July & August, for a very nominal charge
Significant SIGNAGE on roads leading into Boyle and highlighting FREE Parking in Boyle Town
Participating businesses highlighted & promoted on Rotating Video via  prominent flat-screen in the Lough Key Centre
A well informed Volunteer Guide will act as an ambassador for Boyle
'on site' in Lough Key all season to meet & greet and actively market the Boyle businesses who specifically support this initiative
Up-to-date Information Folder on Boyle town, its businesses & essential services with a copy in the Visitor Centre for staff in Lough Key
FREE Handouts with any Special Offers for participating businesses
'10 THINGS TO DO IN BOYLE' Flyer
Due to everyone working in a voluntary capacity,   we appeal to you, if you want to be part of this initiative to make  contact with any of the below to make your subscription by Wednesday 21st May 6pm – DEADLINE for inclusion in Printed materials and signage.
Next meeting is scheduled for Thursday 22nd May at 6pm to confirm subscribing businesses and send materials to print. Please take action now and contact any of the below. (please spread the word to all businesses in Boyle in case we do not have their email address)!
This shuttle bus is a pilot project running for all of the Summer season 2014 and it's success depends on Boyle Town Businesses supporting it. There's something in it for everyone who has a door open!
Brendan Reid                     086 1291654
Patricia Golden                 086 1025537
Cecil Draper                        086 2462750
Brian Kelly                           086 8103736
Dara Callaghan                086 4066976
Siobhan Gallagher          087 6817678