News
Boyle Shuttle Bus launched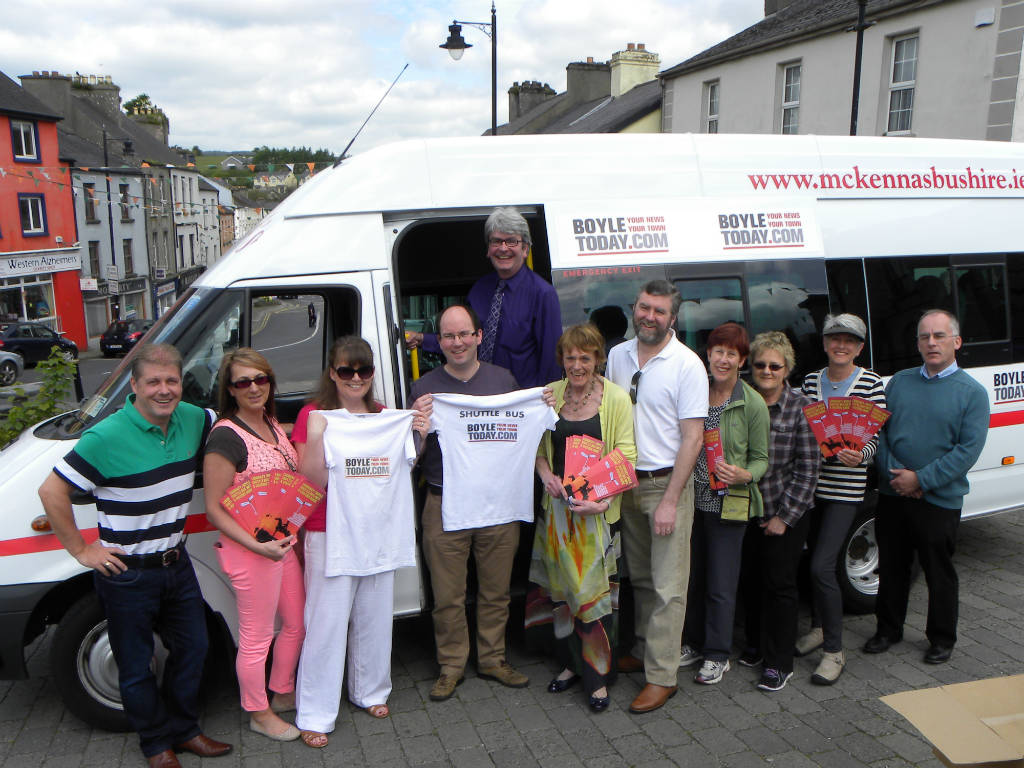 The Boyletoday.com Shuttle Bus launched on Saturday from the Crescent in Boyle.
On board the inaugural journey were members of Boyle Town and More, local website Boyletoday.com and the first visitors to use the service –
Karen Richardson, Prue Southam and Terry Gouscos from Adelaide in South Australia.
The Bus will depart The Crescent 12 noon, Military Rd 12.10 returning from Lough Key 12.3o.
In the evening it will again depart the Crescent 17.00, Military Rd 17.10 and leave Lough Key 17.30.