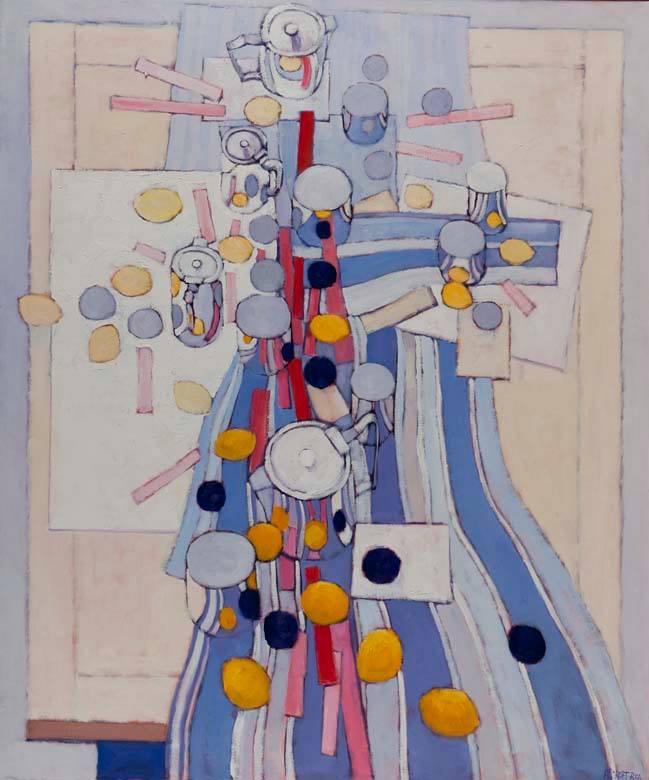 Solas Gallery in Ballinamore is very proud to announce that on Fri 1st November they will be opening an exhibition consisting of a selection from the Boyle Civic Art Collection. The Collection is housed permanently at King House, with some pieces loaned to public buildings in the area. Started in 1990, the collection now has in excess of 200 art works. It is considered one of the foremost collections of paintings and sculptures by the very best of contemporary Irish Artists. A carefully chosen selection of the collection will now be more accessible to the people who live further away from Boyle, and it will be a unique opportunity to see some of this work in the more intimate space in Ballinamore.
This exhibition was curated by a group of members from the Solas gallery, Louis McLoughlin; Isabella Bazzani; Thomas G Flynn,; Gail Quinn, Celia Richard; Brendan Dean; Carol Wood ; Sandra Vernon and advised by Linda Shevlin. The exhibition will present a diverse range of works representing the broad spectrum of what Abstraction in contemporary art can be interpreted as being. Many people, when they hear the words, "Abstract Art" switch off, saying they can't understand it, don't like it etc. One doesn't have to "understand" but more perhaps appreciate the work and enjoy its freedoms. Among the approx 25 pieces there is work by Barrie Cooke, Felim Egan; Richard Croft; William Crozier; Patrick Scott; Neil Shawcross and sculpture by Eileen McDonagh and Redmond Herrity. Some images of the works will be on our website, www.solasart.ie and Facebook Page, but for an interesting evening, or while the exhibition is on, you are invited to come and view this selection from some of the best of contemporary Irish art.
The Exhibition will be opened at 7.30pm on Friday 1st November by Barry Feely. Barry is Curator of the Boyle Civic Art Collection and probably needs no further introduction, but for those who might not know, he has had a long association with the Boyle Festival and with the Collection since its start. The 9th in a generation of stonecutters (Feelystone); Barry is an author and storyteller also. Who more qualified to open this unique exhibition! Layers of Abstraction continues until 22 November. Opening hours are 10am-6pm, Monday – Saturday. The Solas Gallery is situated above the Four Seasons Garden Centre in Ballinamore. For more information please contact Gail or Ben at 071 9644210; [email protected]; view our website or become friends on Facebook.