News
Counting of votes continues on Monday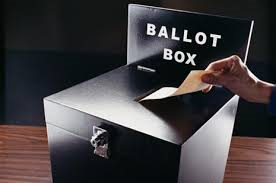 The counting of votes in the Sligo Leitrim constituency resumes at 9am on Monday morning.
Sinn Fein's Martin Kenny was elected on Sunday afternoon on the first count with 15,035 first preference votes.
Independent Marian Harkin was the main beneficiary of Kenny's transfers.
Ann O' Donnell and Oisin O'Dwyer were eliminated.
It is hoped the final three seats will be filled by Monday night.
Meanwhile, the final tally of the 15 North Roscommon boxes in the Sligo Leitrim constituency on Sunday morning showed the following:
4041 people voted in Boyle Booth 1, 2, 3, 4, 5, 6, Ballyfarnon, Cootehall, Corrigeenroe, Cortober, Drumboylan, Grange, Keadue, Strabraggan and Woodbrook.
The figures, by Ocean FM in association with Sligo IT showed that Frank Feighan (FG) received 32% of the vote followed by Martin Kenny (SF) 24%, Eamon Scanlon (FF) 10%, Marian Harkin (Ind) 7%, Sean Wynne (Ind) 6%, Marc McSharry (FF) 5%, Shane Ellis (FF) 4% and Blaitihin Gallagher (GP) 4%
1757 people voted in the 6 Boyle booths.
Frank Feighan received 727 votes in Boyle town, followed by Martin Kenny 421, Scanlon 162, Marian Harkin 105, Marc McSharry 84
See the full Ocean FM/Sligo IT North Roscommon tally figures here
And overall tally figures here
Count figures available here