Events
Text Alert Scheme launch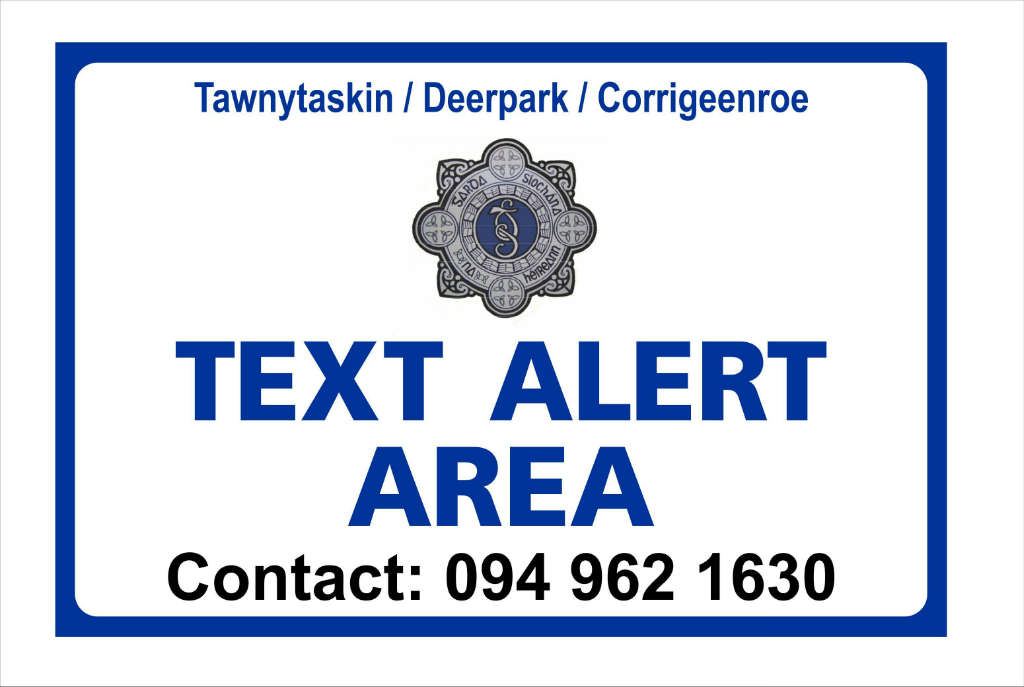 Tawnytaskin Deerpark Corrigeenroe Text Alert scheme official launch date is
Wednesday 15th October at 8.30pm
in Tawnytaskin Centre just off the N4.
Garda Michael Pilkington, Liaison Officer, Boyle Garda Station and Sergeant Paul Mc Dermott, Crime Prevention Officer, Roscommon will be in attendance on the night and will be available to speak to anybody who has concerns re safety of their property.
All signed up members to this Scheme are welcome to attend and anybody in the area who wishes to join this scheme is very welcome to come along and get information on the night.
Householders will also have an opportunity to join on the night if they so wish.