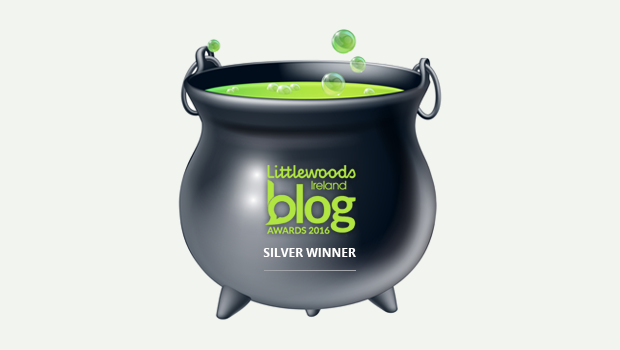 Eco Eye visits Boyle
Prior to Christmas well known TV presenter Duncan Stewart and a crew from RTE's Eco Eye TV series visited Boyle. They were here to film a segment to air this month on how Boyle is a town on the move with exciting ideas and plans for its future, including the Boyle's efforts to get people to live again in the town centre. Duncan, who is no stranger to Boyle, was impressed with the new found community spirit that exists in the town, how so many organisations are working well together and how happy the people that he encountered seemed to be! One item that he discussed off camera was the level of vehicles that are passing through Boyle and he suggested this is something we as a town should look at. It gave rise to a conversation on a current global movement on reducing vehicular traffic in towns and making towns more pedestrian and cycle friendly places in which to visit. Perhaps this is something Boyle should look at going forward – providing less on street parking with more off street parking and encouraging people to park in the car parks and walk into town instead of clogging up the town by parking right outside the shop you want to visit.
Going to Mass seems now to be a social outing for some
As expected there was large number at the various Church services on Christmas Eve and Christmas Day in St Joseph's Church. Unfortunately for some, the visit to the Church at Christmas (and indeed weekly) is not to pray but to see who is there, what they are wearing and how they are looking – regrettably, a visit to Mass has become more of a social outing for some than a religious one.
Other Church related items that were commented on over the holidays included the lovely new bell tower adjacent to the Church and the webcam that is available on the parish website for those living away from home to see what is happening in St Joseph's.
Litter bins needed on Military Road
Many viewers of the Boyle'd Pot have asked could we raise the need for litter bins to be provided at the Bus Stop on Military Road. There are currently no bins at this busy site which is used by those travelling on the bus and those paking to enter King House. We will raise the item with Roscommon Co Co and hopefully we will see the matter addressed very soon.
What became of the Albergo Diffuso
It has been brought to our attention that for some reason or for some motive, misinformation is currently circulating on line as to what became of the Albergo Diffuso or Scattered Hotel concept for Boyle. Here are the facts. When Boyle Town Team floated the idea of a scattered hotel, funding was obtained by the Team for a feasibility study to ascertain if the concept would be successful or not in Boyle. After numerous workshops and much deliberation by the Town Team, the stakeholders and a firm of consultants, it was found that the model, as suggested, would not be economically viable in Boyle. No funding was ever made available or promised for the project by any Government department. A core group of building owners then took on board the study's findings and continue to progress the idea, albeit on a smaller scale and it is understood discussions are still ongoing on the matter.
The fact remains that what is needed in Boyle is an actual hotel itself and every effort is being made to ensure this becomes a reality.
Staying alert to suspicious activity
The attempted theft of a ATM from a supermarket in Mohill in the early hours of Wednesday morning last is a reminder to us all, to be vigilant to those who vacate our rural towns late at night. Thankfully Gardai arrested 3 of the 5 people allegedly involved in the incident but one person remains at large, while another was brought to hospital following the crash of a vehicle believed to be involved in the incident. If this can happen in Mohill, there is no reason why a similar raid could not happen in Boyle. The public should at all times be aware of any vehicles or individuals acting suspiciously in the area and report same to the Gardai as we need to ensure Boyle stays the way it currently is – relatively crime free.
Lough Key featured on Irelandbeforeyoudie.com
It was good to see Boyle's Lough Key Forest Park recently included on popular website 'Irelandbeforeyoudie.com'. The Park was included in '32 Best Landmarks in Every County in Ireland and '10 Places to Bring the Kids this Summer'. Ireland Before You Die (IB4UD) bills itself as "the biggest Irish travel and culture website, highlighting the most inspiring experiences Ireland has to offer." You can view the website here
And finally….!
A wine merchant's regular taster died, so the director started looking for a new one to hire. A drunkard with a ragged, dirty look came in to apply for the position.
The director of the winery wondered how to send him away.
He gave him a glass to drink. The drunk tried it and said:
"It's a Muscat , three years old, grown on a north slope, matured in steel containers. Low grade, but acceptable."
"That's correct", said the boss. Another glass….
"It's a cabernet, eight years old, a south-western slope, oak barrels, matured at 8 degrees. Requires three more years for finest results."
"Correct." A third glass was presented.
"It's a pinot blanc champagne, high grade and exclusive", calmly said the drunk.
The director was astonished. He winked at his secretary, secretly suggesting something.
She left the room, and came back in with a glass of urine.
The alcoholic tried it.
"It's a blonde, 26 years old, three months pregnant – and if I don't get the job, I'll name the father."