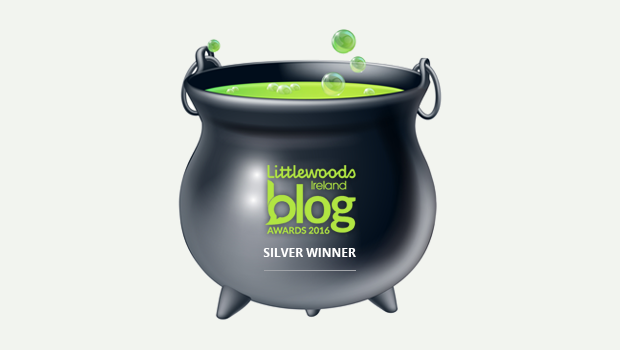 Numerous road surfaces need attention around town
Marian Road is quickly playing catch up to Abbeytown Road as being one of the most potholed and uneven carriageway surfaces in the town. The road from Lower Marian Road to the junction at Abbey College is full of potholes and an uneven surface that is totally unacceptable. Chasing on a close third, is the surface at the Shilling Hill as one leaves Abbey Terrace and heads into town via Military Road. Vehicles turning left into own, now give the uneven surface a wide berth resulting in some going over the white line into the path of traffic coming out Military Road. There was a time when potholes around the town were fixed very quickly but that day seems to have gone into history.
Problems getting on a G.P. list
Recently here on Boyletoday.com we published a story from the HSE requesting people seeking medical care or assessment to consider all options, including visiting a G.P., before going to a hospital Emergency Department. The story led to one viewer asking the question on our Facebook page: "Has anyone any advice on what to do if you can't get a GP to accept you on their lists? Does the out of hours NowDoc service treat you even if you have no actual GP"? The question is one that has arisen on Boyletoday.com previously, where people who are new to the area (and some not so new) are having problems getting registered with medical practices in the area, who all seem to have reached their patient number limits. Along with a shortage of affordable housing, this problem is another hindrance to getting people to move to our town and is not exclusive to Boyle but commonplace all over rural Ireland.
We are lucky to have Kilronan Castle so close by
'Our local hotel' – Kilronan Castle – won a major award recently when it was named the Georgina Campbell 4 star hotel of the year (see Boyletoday homepage). This is a great accolade for the hotel, which is only 15 minutes away from Boyle and should be marketed as such in any local tourism campaign. Kilronan Castle is also a great employer in the area and during the summer months, it is the base for many tourists who visit Lough Key Forest Park and Boyle town. This weekend, Boyle GAA will hold their annual Dinner Dance in the Castle and many local weddings have taken place there. The fact that we have such a great facility so close by does not by any means take from the need and efforts that are underway to have a hotel located in Boyle town centre.
Getting Boyle looking good for the summer season
In last week's Boyle'd Pot we outlined the problem of dereliction and litter in Boyle, which may have gone down well with many. This website is known, and has been complimented many times, for it's positivity and highlighting all that is good in Boyle, but on occasion it is important to draw attention to the not so positive and we have no problem doing just that when justified. The litter around town is temporary and the state of some of buildings that are derelict will change this summer when we understand they will receive a lick of paint and in at least two instances, when some positive developments are due to take place. In further good news it is understood, in the absence of a power washing by Roscommon Co Co of the monuments and main areas of the town, that Boyle Town Team have agreed to pay for this work which will be undertaken in spring. Add in some appropriate planting and we can and will get Boyle looking good again for the summer season.
Time to book the summer holidays….
On Tuesday last the dates for this year's Arts Festival were made public. The Festival will open on Thursday July 20th and continue until Saturday July 29th. Many people use the Festival as an opportunity to come home and visit family and friends during what will hopefully be warm summer weather. It is therefore helpful to know the dates in advance so people can make arrangements. According to the organisers "We are currently putting together a stellar line-up and this year's ten day Festival will feature over 40 events bringing the finest art, music, drama and lots more to the town. Look out for further updates, announcements of events and details on ticketing".
Annoyance at dumping of clothes on Green Street
Last October this website highlighted indiscriminate dumping at the two redundant clothes banks on Green Street in Boyle. Following publication of the dumping, Roscommon Co Co were quickly on scene and removed the clothes littered around the bins. An old sign for North West Hospice was on one bin but when contacted, the organization said they were not aware of the bin and it was not one of their official collection points. In fairness, they were very helpful and quickly removed their sign from the bin.
Yesterday (Thursday) our attention was once again drawn to the bins which were overflowing with clothes (and have since been cleaned up). The sign saying they were no longer in use was either thrown away or buried under the pile of clothes that were dumped on the ground. One has to wonder, even if the sign was visible or not, why anyone would dump their clothes on the ground if a bin is full, especially considering there are other clothes bins at the Family Resource Centre and numerous charity shops around the town who would accept the clothing, on the assumption they are in good condition. The best thing that could now happen is that the bins are removed once and for all.
And finally….!
A middle-aged couple had two beautiful daughters but always talked about having a son.
They decided to try one last time for the son they always wanted.
The wife got pregnant and delivered a healthy baby boy.
The joyful father rushed to the hospital to see his new son.
He was horrified at the ugliest child he had ever seen.
He told his wife: 'There's no way I can be the father of this baby.
Look at the two beautiful daughters I fathered!
Have you been fooling around behind my back?'
The wife smiled sweetly and replied:
'No- not this time honey!'