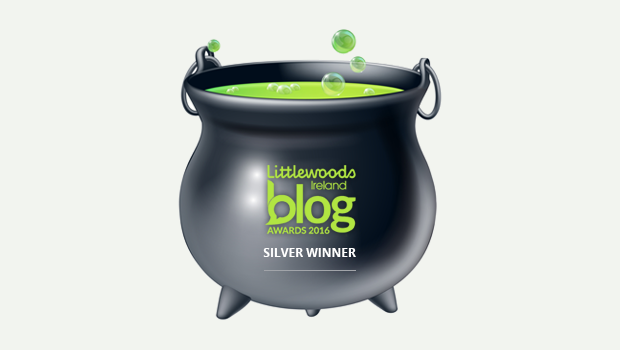 Time to put out your flags and bunting
All roads lead to Salthill this Sunday for the Roscommon versus Galway Connacht final which throw in at 4pm. With team captain Enda Smith being from Boyle, there should hopefully be a large contingent from the town heading west for the big game. But before they go, they need to show support by putting out the primrose and blue flags and bunting. To date there are only a handful of flags visible in the usual places in town, but it would be great to see a few more on display.
The removal of shrubs
Thankfully we do not have much vandalism around Boyle and on the odd occasion when it does happen, members of the public are 'on the ball' in identifying those responsible who are dealt with appropriately by An Garda Siochana. In recent times, a graveyard  just outside Boyle has been the subject of such petty crime. According to the Ardcarne Graveyard Committee "Vandals have stolen shrubs from the newly planted flower area in the graveyard". Perhaps it was vandals or then again perhaps it was 'others' who saw an opportunity to steal newly planted flowers for resale? We know all about that here in Boyle where shrubs were taken over the years from the beds at the 'Welcome to Boyle' signs.
Boyle connections on transatlantic route
Observant flyers on Aer Lingus transatlantic routes recently will have noticed a Boyle connection on the inflight entertainment system. 'Connection Interrupted' is a short film from the 30th Galway Film Fleadh that is currently being shown on the airline. The music for the film is performed by Boyle native Pete Higgins – son of Noel and Eileen. Pete is a well known and highly regarded musician who frequently performs in his home town of Boyle. And if you were really, really observant you could have also noticed a second Boyle connection, that's if Captain Mike Candon from Cournameelta just outside Boyle was piloting your aircraft on the transatlantic route, as he often does!
Changed times around Boyle
The fact that there were no submissions or observations, negative otherwise, on the exciting development planned by Drumanilra Farm Kitchen on Elphin Street just goes to show how far we have come here in Boyle. There was a time, not that many years ago, where nearly every large scale development in the town was objected to – mostly by people from outside the area. Now we have had planning granted for the Royal development, the cycle path, the courthouse refurbishment and now the Drumanilra development – all without objection. Any developer currently casting an eye over a hotel for Boyle will be comforted by the above news.
Boyle chosen for tourism launch
It is no coincidence that Boyle (and King House) has been chosen for the launch of the County Roscommon tourism brand, website and brochure this evening (Friday). Boyle is now recognised as the main tourist town in the county and having the launch in Boyle is a further endorsement by Roscommon Co Co of this fact. It is also helpful to have the County Manager Eugene Cummins once again visit our town. Mr Cummins has shown an unprecedented interest in Boyle for a county manager and is a great supporter of all we are trying to achieve here.
Boyle – ahead or behind?
We are always a step ahead here in Boyle. Indeed if you were a visitor to the town you could be forgiven for thinking that the town is currently nine months ahead of others and well prepared for St. Patrick's Day 2020. But that is not the case and in fact we are really three months behind, with the St Patrick's day bunting still hanging up in town. Unfortunately some of it is now getting damaged and hanging vertically and now needs to be taken down and stored away for next year.
And finally….!
An Irishman and an Englishman walk into a bakery.
The Englishman steals three buns, puts them in his pocket and leaves. He said to the Irishman, "That took great skill and guile to steal those buns. The owner didn't even see me."
The Irishman replied, "That's simple thievery. I'll show you how to do it the honest way and get the same results."
The Irishman then called out to the owner of the bakery and said, "Sir, I want to show you a magic trick." The owner was intrigued so he came over to see the magic trick.
The Irishman asked for a bun and then proceeded to eat it. He asked two more times and after eating them the owner said, "OK my friend. Where's the magic trick?"
The Irishman replied, "Go and have a look in the Englishman's pockets!"