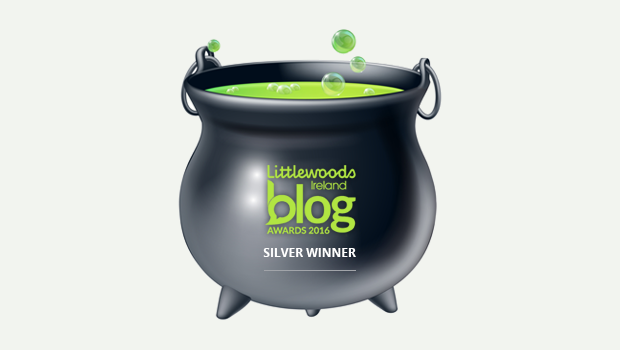 Boyle's big announcement
It was most definitely a sunny day in Boyle yesterday in more ways than one. By mid afternoon word was filtering through that an announcement was imminent on Boyle's application under the Rural Regeneration and Development Fund. By 5.30pm the emails arrived and the phones started ringing to tell those involved that Boyle had just secured €1.7m from the fund towards the regeneration of the Royal building and associated work. With matched funding from the local authority and recent additional funding under various other schemes, over €3.2m will be spend in Boyle on infrastructural projects in the next number of months. And it does not stop there. It is understood plans are already been worked on by the lead applicants – Boyle Town Team and Roscommon Co Co – for further applications for the town under the various funds that will soon open for 2019 application.
Staying positive has been key to the good news of late and had the two bodies who put forward the applications risen to the negativity and constant criticism over the last few years from certain quarters both online and in print, then we would most certainly still be where we were ten years ago and not looking forward to a multi million euro regeneration of our town like we are today.
Boyle – no longer the forgotten town
For years we were the forgotten town of County Roscommon and some would say rural Ireland. But not so any more. As news broke yesterday evening of the massive funding announcement for Boyle (see news section) word also arrived on Monday evening that Boyle was  chosen as one of a number of towns nationwide for super high speed fibre optic broadband. Many places in the town centre presently have 100mb broadband and Boyle had hoped to get 1 gigabit or 1000Mbps but what we are to get is 10 gigabit or 10,000Mbps! This will be way over what most people need but what it does, is allow Boyle to be ready for large scale employers and call centres that heretofore would never look at a small town like Boyle, choosing the likes of Sligo or Galway instead due to the quality of the broadband available. While it is acknowledged that it could be four years before some town's get the service, our job now in Boyle is to see we are one of the first in line for Fibre Optic. Meetings also need to be arranged with Enterprise Ireland and others to see how we can now attract the big employers to the area.
Getting drugs off our streets
Gardai in Sligo have had a good week in disrupting the supply of illegal drugs, some of which no doubt would have found their way to Boyle and other towns in the North West. Over a period of 48 hours last weekend, members of the Sligo Crime Unit and the Divisional Drugs Unit assisted by local Gardai seized approximately €160,000 worth of drugs in a number of searches. The finds included cannabis, cocaine and other substances. Back in January Gardai from the Sligo Divisional Drugs Unit seized €25,000 worth of drugs after they stopped a car in Collooney. Well done to all concerned in taking drugs off out streets.
We're a hardy bunch in Boyle
We must be a hardy bunch here in Boyle. Even on the coldest days of the year, and we had a few in recent times, the ice cream van visits the town, playing it's tune to attract customers. The sound and sight of the van drew comical comments from some foreign visitors recently who thought it so strange to see an ice cream van doing it's rounds in the middle of a cold spell! The dogs on the street don't seem too impressed by the visit pf the ice cream van as once the music starts, so does a chorus of howls from a number of our four legged friends that can be heard all over town!
 The awards continue for Boyle
Last week we mentioned the two major awards bestowed on Daly's Drinks and Lough Key Forest Park. This week it is the turn of Drumanilra Farm Kitchen and the Smith family to bring national awards to Boyle. Well done to both who are featured in the 'News' section here on Boyletoday.com. And congratulations also to Abbey College who came second in Ireland during the week in the 'Irish Life Health Schools Fitness Challenge'.
There are a number of other local businesses, individuals and groupings vying for national awards over the coming months. Let's hope they are also successful. And remember, it is no coincidence that the town in which the award winners live and are trading was recognised as the most 'Enterprising Town' in Ireland back in 2016.
And finally….!
Two Aussie blokes were out shooting in the outback and came upon a huge hole in the ground.
They approached it and were amazed at its size.
The first said, "Wow, that's some hole. I can't even see the bottom. I wonder how deep it is."
The second said, "There's an old gear box over there. Let's throw it in and see how long it takes to hit bottom."
So, they picked up the gearbox, carried it over to the hole, counted one-two-three, and heaved it in.
As they were standing there looking over the edge of the hole, a goat come crashing through the underbrush, ran up to the hole and
without hesitation, jumped in head first.
While they were standing there staring at each other in amazement, they peered into the hole, trying to figure out what that was all
about.
Just then an old farmer sauntered up. "Say, you blokes didn't happen to see my goat?"
The first bloke said, "Funny you should ask. We were just standing here a minute ago, and a goat came running out of the bushes doing
about a hundred miles an hour and jumped head first into this here hole!"
The old farmer said, "Nah mate, that's impossible! I had him chained to a gear box."