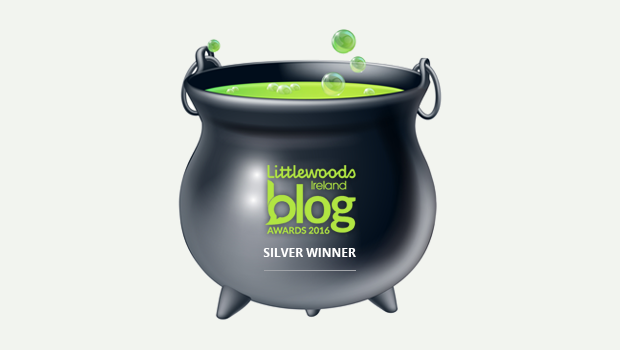 Will our rail line get new carriages?
While we can complain about overcrowding on our trains and late services into Dublin as a result of 'signaling and technical issues', the fact remains that Boyle has eight trains running to and from Dublin – Sligo nearly every day. By comparison, on the Westport to Dublin line there are only five services per day with less frequency than the train service on our line. In addition, rail fares have thankfully decreased and it now costs approximately €27 return per adult or €14 for the many students who now commute daily to the capital city for college. Let's also hope that Irish Rail will soon eliminate the basic commuter carriages from the Dublin – Sligo line and replace them with some of the new intercity rail carriages, four of which were delivered last week with the remaining thirty eight entering service from early 2023.
A busy Saturday in Boyle
The weather looks promising for this Saturday's official opening of the newly refurbished Boyle Garda Station, plaque unveiling and open day in Lough Key Forest Park. In recent months, the station has received a much needed facelift including the removal of the old ramp and steps, front door, side screens, trees and paving and the construction of a  new single story glazed lobby extension to the front entrance with new external paving, new railings to forecourt boundary, new metal cladding to front elevation and side elevation, new Garda lantern and pole to forecourt and new plants and shrubs. The result is a much more visually improved station. Following the opening, an open day will take place in Lough Key Forest Park to mark the centenary year of An Garda Siochana. On the day, and of course depending on operational demand, the Garda Air Support Unit, Water Unit, Mounted Unit, Dog Unit, the Garda Band and Choir, Roads Policing Unit and local Gardaí will meet the public in what promises to be a great family day out.
Spool Factory at the Ploughing Championships
If you happen to be attending the Ploughing Championships next Wednesday, make sure and drop into the Government of Ireland village between 1.30pm and 2.30pm where a representative from the Spool Factory in Boyle will join Minister Heather Humphreys in a panel discussion to outline the benefits of remote working and how the Spool Factory has become one of the leading co working hubs in the country. The Government of Ireland village is located at the heart of the Ploughing Championships site, adjacent to the National Ploughing Association's Headquarters at Rows 17-20.
A sad few weeks in our community
The last few weeks has brought a lot of sadness to Boyle, with a number of untimely deaths and news of a lot of illness among members of our community. It's at times like these that the great community spirt that Boyle is known for comes into it's own. In these dark days we need to look out for each other, talk to each other and be there when a grieving family member, friend or work colleague may need someone to listen to them or just a shoulder to cry on. We pray for all who have passed away recently and also for all those undergoing treatment or awaiting test results.
The need for more evening food venues
Autumn has moved in and winter is just around the corner and with it comes the opportunity to plan for next year. Come summer '23, a lot will have changed in Boyle, with more public realm enhancements having commenced, the Royal being completed and some other exciting developments hopefully coming to fruition, that will copper fasten the economic life of our town and compliment our status as a tourism destination.
As thoughts turn to planning for next year, it is vitally important that consideration is given to the town having a wider choice of evening venues serving food all week, especially during the summer season. Our lunch time trade is fairly well serviced at present but it is most disappointing to see families walking around Boyle, especially on Monday and Tuesday evening, looking for some where to eat and most places closed or no venue serving the type of food they require. Now is the time for our various food providers in Boyle to come together and plan for this and devise a rota or system of longer opening hours to suit customer needs.
Cannonball brightened up a miserable Sunday
Despite last Sunday's incessant rain, a good crowd of people turned out at Kilronan Castle to see the Cannonball Run's supercars as they parked up for their planned lunch stop. When they left the Castle, most took the scheduled route via Carrick on Shannon and Croghan Cross to exit a the Four P's and onto the N61, where there was a large crowd of onlookers who seen most of the 200 vehicles fly past. Unfortunately, some people went by what they read elsewhere and thought they were going through Boyle, leaving them disappointed with only a small number of cars diverting through the town. It was an exciting spectacle for all who turned out at Kilronan, Croghan Cross and the Four P's on an otherwise miserable Sunday afternoon.
And finally….!
The Garda Traffic Corps found over 200 dead crows on the M7 near Limerick recently, and there was concern that they may have died from Avian Flu. A Pathologist examined the remains of all the crows, and, to everyone's relief, confirmed the problem was NOT Avian Flu.
The cause of death appeared to be from vehicular impacts. However, during analysis it was noted that varying colours of paints appeared on the bird's beaks and claws.
By analysing these paint residues it was found that 98% of the crows had been killed by impact with motorbikes, while only 2% were killed by cars.
The investigators then hired an Ornithological Behaviourist to determine if there was a cause for the disproportionate percentages of motorbike kills versus car kills. The Ornithological Behaviourist quickly concluded that when crows eat road kill, they always have a look-out crow to warn of danger.
They discovered that while all the lookout crows could shout "Cah", not a single one could shout "bike"