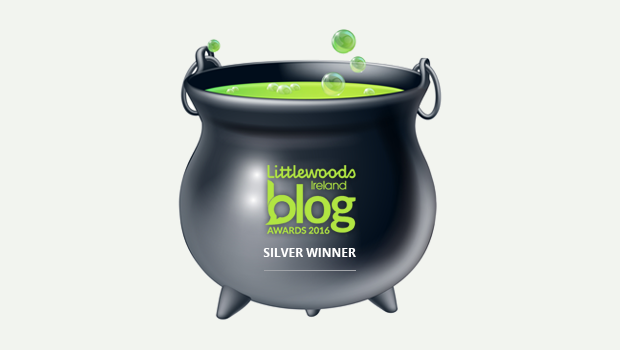 The urgent need to save McDermott's Castle
McDermott's Castle, Castle Island, McDermott's Rock – call it any name you like, but the iconic castle off the shore on Lough Key is falling down and badly in need of restoration. Ivy is taking grip of the ruins and if something is not done soon, the castle will crumble, and gone forever, will be one of the most historic buildings in this area.
There is reference to Castle Island in the annals of Lough Ce as early as 1184. During this time the area where Lough Key Forest Park is now, was called Moylurg and the Kings of Moylurg were the McDermotts. The McDermott's official residence was on The Rock or Castle Island as it is commonly known. As space was limited on this small island they had another residence on the mainland where the Moylurg Tower stands today. The McDermotts ruled this area until the 17th century when it was granted to the King family from England under the Cromwellian settlement.
While the historic island, like many other islands on Lough Key, may be in private ownership, if something is not done to save it by someone, very soon, we can say goodbye to McDermott's Castle on Castle Island forever.
Denis Naughten's wise words on Boyle's future
On Tuesday last Roscommon TD and former Minister for Communications Denis Naughten announced that he will not be contesting the next general election. Denis was, and still is, a good friend to Boyle. Many will remember when the then Minister came to the town in 2016 for a public meeting in St. Joseph's Hall. The meeting was a pivotal one for Boyle and for the newly formed Town Team. For years countless generations of civic bodies were "calling on the Government to locate a factory in Boyle". At the meeting, Denis quite rightly suggested that this was not the way to go forward and that the Town needed to start looking for inward solutions and come up with positive self help suggestions as to how we should move Boyle forward. This was also the belief of the newly formed Town Team and an ethos that still stands with the organisation. Denis also told those present that the publishing of online negative comments about the town and some of it's organisations, was detrimental for the future of Boyle – instead, the town needed to start talking itself up. Of course that did not go down well with one or two individuals locally and the Minister subsequently became the  butt of a barrage of scurrilous online comments and misleading stories on his endeavours over a period of time.
But those with a genuine interest in Boyle took Denis Naughten's comments on board and the result today is a town with over €12m of funds invested in it with a bright future lying ahead.
Two important upcoming meetings in Boyle  
This Saturday an important meeting will take place in Boyle. The local Tidy Towns committee will hold a meeting in the Enterprise Centre at 11am to organise "litter picking, planting and a biodiversity plan of action". The meeting will last no longer than one hour. If we are to see Boyle look it's best this summer, we need members of the public to roll up their sleeves and back all the Tidy Towns group has planned. Other towns have volunteers out day and night collecting rubbish, planting flower beds and making sure weeds are kept at bay – there is no reason why Boyle can't do the same. If Boyle town looks well, pride of place will follow, so please make a special effort to attend tomorrow mornings short meeting.
Also, please don't forget to attend the meeting on Monday night in Tawnytaskin Community Centre to investigate the possibility of running the Community Games in Boyle once again. This short meeting will commence at 9pm. Community Games is a right of passage for many children and it would be a shame not to have Boyle affiliated, but without parents input – there will be no Community Games in our town. Everyone is welcome and all help/input is appreciated. For further information you can contact Steve Tonry on 087 1321356
Boyle needs to get a fair share of roads funding
During the week it was announced that Roscommon County Council has been alloacted €21,243,550 for regional and local road improvements. The announcement received a muted welcome here in Boyle where there is growing anger at the deplorable state of the roads in the town. In a statement issued to this website by Senator Eugene Murphy, he said: "This significant funding increase will enable us to repair, strengthen, and maintain our roads across the region, ensuring that they are suitable for their intended purposes. Improving and maintaining our road network is essential to the sustained development of local economies in rural Ireland. These roads are critical for children getting to school and people travelling to work safely. The investment program includes funding for road pavement strengthening, preventative surface dressing, local authority discretion in selecting roads for maintenance, specific regional and local road projects, bridge rehabilitation, road safety improvements, drainage works, climate change adaptation, and various grants".
Pressure now needs to be brough on Roscommon Co Co to ensure Boyle gets it's fair share of this allocation and that our local roads are urgently brought back to an acceptable standard.
Doon Shore public realm works continue
Public realm works continue at the Doon Shore with the old toilet block and changing rooms now demolished and a new one under construction. This follows the addition of picnic benches, new paths and a general upgrade of the popular amenity area. The work was undertaken by Roscommon County Council following a funding application by the Council and Boyle Town Team to the Outdoor Recreation Infrastructure Scheme which secured €150,000 for the redevelopment. This work is totally separate to the clearing of undergrowth and bushes that has taken place on private lands as one descends to the Doon Shore from the main road.
And finally….!
Two nuns, Sister Catherine and Sister Helen, are traveling through Europe in their car.
They get to Transylvania and are stopped at a traffic light.
Suddenly, out of nowhere, a tiny little Dracula jumps onto the hood of the car and hisses through the windshield.
"Quick, quick!" shouts Sister Catherine. "What shall we do?"
"Turn the windshield wipers on. That will get rid of the abomination," says Sister Helen.
Sister Catherine switches them on, knocking Dracula about but he clings on and continues hissing at the nuns.
"What shall I do now?" she shouts.
"Switch on the windshield washer. I filled it up with Holy Water at the Vatican ," says Sister Helen.
Sister Catherine turns on the windshield washer. Dracula screams as the water burns his skin, but he clings on and continues hissing at
the nuns.
"Now what?" shouts Sister Catherine.
"Show him your cross," says Sister Helen.
"Now you're talking," says Sister Catherine.
She opens the window and shouts, "Get the **** off the car!"