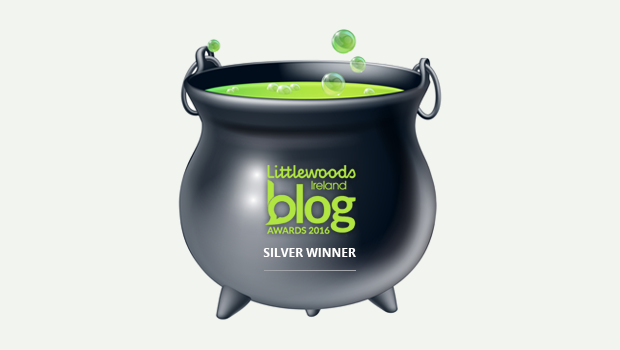 Broad welcome for Crescent enhancement
It was great to see a large number of people visit King House last Friday afternoon to view the preliminary plans for the enhancement of the Crescent and Bridge Street areas of the town. The plans will go on public display shortly for those who could not attend on the day. While there was broad welcome and delight at the multi million euro enhancement, as expected, there were a few who had concerns at the loss of car parking spaces. This is something that has caused concern to some retailers in every single town in Ireland where public realm enhancements have been suggested. The rationale behind the enhancement of a town centre is that an area that looks a lot more visually attractive with trees, seating, lighting and open areas will result in more pedestrians visiting and hence more commercial activity. As it is at present, the layout of the Crescent would not entice anyone to stop off and spend time there. Looking at the bigger picture, the loss of a small number of parking spaces on the Crescent is a small sacrifice to make in attracting more people to the area and in effect, increasing business for those located in that area and Boyle in general.
A simple solution to perceived parking problems
While on the subject of parking, the problem in Boyle at present seems to be trying to get cars and people into town to fill the vacant parking spaces. There is also the added problem whereby a large number of shop and office workers are currently taking up the majority of the car parking spaces in Boyle town centre. If these people, who park on the street for hours on end, used the Royal car park (which will have additional spaces), the Green Street car park and around the Hall (which will be marked out) then there would be no problem with car parking in Boyle. To remedy this, it has been suggested that perhaps one hour parking should be introduced in the main areas of the town.
Another problem with parking relates to Main Street where work will imminently commence on repaving the footpaths. Cars and vans currently ignore the hatched areas and double yellow lines on the northern side of the street. Apart from causing traffic congestion, vehicles illegally parking here block the shop fronts on the street and when the new paths are installed, parking on them will have the surfaces ruined in no time. Would flexible poles in the hatched areas prevent this?
There is no doubt but that there has to be a change in the mindset among people in Boyle that currently says you can park right outside the shop you want to visit or the business in which you work. Only when this mindset changes will the perceived problem of parking in Boyle be solved.
Boyle G.P. outlines how contagious Covid is
A Boyle G.P., based in Carrick on Shannon, has said a lot of Covid-19 cases in the past couple of weeks in Roscommon/Leitrim appear to have come from a specific social gathering in the area. Dr Jonathon Egan who works at the Carrick on Shannon Medical Centre told Shannonside FM that they had approximately 15 people from that gathering test positive at his practice. He did not say what the social gathering was or where exactly it was. Dr. Egan's comments, and the news this morning that up to 20 people on a sporting holiday visiting Tullamore have tested positive for Covid, highlights how lethally contagious this virus is. So this weekend, do not have any large gatherings or parties in your house, limit your social contacts, wash your hands, wear your mask and visit your GP if you feel unwell. (You can listen to Dr. Egan's interview here)
Lack of mask wearing on train service
A front-line worker who travelled last week on the Dublin – Sligo rail line (that serves Boyle) has outlined her concern at the lack of face coverings on passengers on the train. The nurse who spoke to Ocean FM said her experience was that there were people on the train not wearing masks, others with mask under their noses and some with masks under their chins. While there was a person checking that they had a mask before getting on the train in Sligo, some passengers took their mask off as soon as they got on the train. There was allegedly no one checking for compliance on the train. Others have spoken of overcrowding on the Dublin Sligo line, especially as far as Longford, as a result of less seats available due to social distancing measures. The result is that many are standing in carriages while seats remain empty. Rail users should be aware that it is mandatory to wear a face covering while on public transport and that peak hour travel is for essential workers and essential purposes only.
Frank finds himself in the hot seat
Local Junior Minister Frank Feighan was elevated to the 'hot seat' in Dail Eireann on Tuesday night last. When Health Minister Stephen Donnelly announced he was feeling unwell and had to go for a Covid test, resulting in the rest of the Cabinet potentially going into quarantine, it was up to the various Junior Minister's to take over the running of the country. Boyle man Frank is Junior Minister of State for Public Health, Well Being and National Drugs Strategy and it turned to him to travel to Dail Eireann to step in for Minister Donnelly and take Priority Questions on Health. Later Tuesday evening, Minister Donnelly's test would prove negative and the drama was over and Frank went back to his other Minister of State responsibilities.
Will all Boyle pubs reopen on Monday?
With so called 'wet pubs' due to open next Monday next, speculation grows in Boyle as to how many of the town's twelve bars will open on the day or if some will open at all. It is widely known that some publicans are not planning to open until later in the year and can you blame them? Many years ago we had 32 licensed premises in Boyle – one for every county in Ireland, but that was before the advent of home drinking, restaurants serving alcohol and other social changes. With all these changes, one often wondered how a town like Boyle could have sustain twelve bars and that was before you added into the mix one meter distancing, table service only, cashless payments and early closing. With the new restrictions and a changed society you can see why we will most likely have fewer pubs operating in Boyle in the future.
And finally….!
A little old man shuffled slowly into an ice cream parlor and pulled himself slowly, painfully, up onto a stool. After catching his breath, he ordered a banana split.
The waitress asked kindly, "Crushed nuts?"
"No," he replied. "Arthritis."