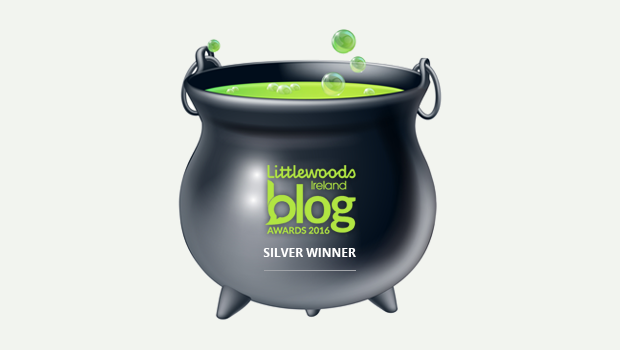 Changing views on some visitors to the Doon Shore
The brilliant amenity that is the Doon Shore came into it's own during the recent hot spell of weather and was thronged nearly every day as families took to the water to cool off. Referred to by one local as 'Boyle Beach', the recently upgraded Doon Shore has become very popular not only with locals but also visitors and in recent times – with camper vans and overnighters. There has been some criticism recently of the amount of rubbish left at the Doon by those who overnight there but a visit to the beauty spot early last Monday morning witnessed one empty can of cider on a bench and no other sign of rubbish. There are plenty of bins and they were not full, leading one to believe that those who visited the Doon Shore over the weekend were civic minded and brought their rubbish home with them and did not litter the place.
But then on Tuesday, our view on the above changed quite quickly. Boyletoday.com was made aware of the presence of fish carcasses at the Doon Shore, which were seemingly dumped in the water some time on Sunday evening/night. Some person or persons seemingly thought it was acceptable to dump the filleted and gutted fish they caught at sea, in the waters at Doon – waters that children and adults swim in and use every day. The fish did not die in Lough Key as some assumed – they were sea fish that were transported to the popular tourist spot and dumped in Lough Key. The actions of those responsible has been rightly criticized locally and we have been contacted by a number of people quick to point fingers at individuals who they assumed dumped the fish. Hopefully someone witnessed the person or person responsible at Doon or leaving Doon and if you did, then please notify the Gardai as we can not tolerate this type of action in our beautiful lake.
Full credit to organisers of Boyle Show
Well done to the voluntary committee who put so much time and effort into organising last Sunday's Boyle Summer Show. Thankfully the day held dry and warm for the event with proceedings wrapped up before the rain, thunder and lightening hit the town. Held in the vast openness of Lynch's field, all present talked about the great atmosphere on the day with families and others out in the warm sunshine, sitting on bales of hay, having a chat while eating ice cream and enjoying a good old fashioned day out in the sunshine. Roll on 2023!
Lazy parking in Lough Key Forest Park
As was expected, the glorious weather ensured Lough Key Forest Park was extremely busy last weekend. But unfortunately indiscriminate parking once again posed a problem – not because there were not enough parking spaces but because of laziness on the part of many. From early morning on Saturday and Sunday, visitors (and indeed some locals who should know better) took to parking on and in the grass opposite the lake instead of using the car parks to the rear that had plenty of spaces. Others parked on double yellow lines while more abandoned their cars on the approach roads to avoid paying the car parking charge. It was great to see the Park so busy but can those who visit or use the facilities, please stop parking on the grass and use the car parks instead.
Helping Boyle students in the accommodation battle
Over the next few weeks many students will commence preparation for third level education. Getting accepted to college is now only half the battle – getting accommodation, especially in Dublin seems to be the hardest part of the equation. Unless you get accepted for on campus accommodation, many landlords do not want to lease to students and if they are lucky enough to get somewhere, price will most likely make the apartment or house a non runner. Every year we make the suggestion here in the Boyle'd Pot that it would be really beneficial if landlords from Boyle with properties in Galway, Dublin or other student centres gave first preference to those from their home town. There is a good chance they would know the student's parents so the property would be kept in order and no bad debts would be run up. In addition, you would be assisting other Boyle families in a time of need. If you have a property in any of the student centres, or are willing to take a student into your home in one of the main cities, please let us know here on Boyletoday.com and we will gladly let the public know.
Isn't it amazing what a lick of paint can do! 
There was a brilliant reaction to our Facebook photograph on Wednesday last of the newly painted Patrick's Well and adjacent Heran's building on St. Patrick Street in Boyle. The striking and complimentary colours brighten up the street, similar to Creighton's Bar on the corner of Bridge Street/Shop Street which also recently received a striking, bold, stand out paint colour.
At one stage a bright colour scheme for all buildings in Boyle was devised by Boyle Town Team and it could come in useful to other building owners who are deciding on what colour to pick for their premises. Let's hope others in town take example from the newly painted buildings in Boyle as there are a few obvious eyesores out there at present that could do with a lick of paint.
Free tours of King House on Sunday
In celebration of National Heritage Week, King House will host free tours on Sunday, 21st August. King House is a restored Georgian mansion in Boyle. It is a unique visitor centre that not only tells the story of this important house as a home to the King family and later a barracks to the Connaught Rangers, but also displays important cultural collections and Irish history exhibitions. Tours are every half hour. Pre booking is advised on 071 9663242 [email protected]
And finally….!
A wife was in bed with her lover when she heard her husband's key in the door.
"Stay where you are," she said. "He's so drunk he won't even notice you're in bed with me."
Sure enough, the husband lurched into bed none the wiser, but a few minutes later, through a drunken haze, he saw six feet sticking out at the end of the bed.
He turned to his wife: "Hey, there are six feet in this bed. There should only be four. What's going on?"
"Nonsense," said the wife. "You're so drunk you miscounted. Get out of bed and try again. You can see better from over there."
The husband climbed out of bed and counted. "One, two, three, four…… Ah, no problem love, you're right again" he said, as he staggered back to bed!