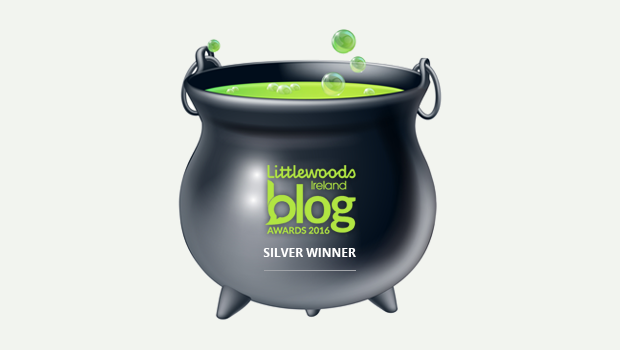 Archaeological project on Mc Dermott's Castle
Work is scheduled to commence again in July on the 'Lough Key Archaeological Project' which focusses on McDermott's Castle on the lake. The project is an archaeological research project organized to advance the study of medieval Gaelic settlement in north County Roscommon. Scholars and researchers from Saint Louis University, the University of Minnesota-Morris, the National University of Ireland-Galway, and Western Aerial Survey and Photography Services collaborate on various components of this long term research project that aims to uncover the history and archaeological of the medieval MacDermott lordship of Moylurg.  The project is led by Thomas Finan, PhD, FSA, Associate Professor of History and Chair of the Department of History in Saint Louis University.
Dog Fowling awareness campaign launched in Boyle
The Pleasure Grounds in Boyle was the location last week for Roscommon County Council's launch of an awareness campaign on dog fowling. The Cathaoirleach of the council and other representatives were in attendance. At the launch it was outlined that dog owners are responsible for cleaning up after their pets. Failure to pick up after their pet could result in an on-the-spot fine of €150 or up to €3,000 on conviction. "The message to all dog walkers is simple – leave your house prepared, with a bag in hand to ensure you play their part in keeping Roscommon clean. If there is no bin on your walking route, you must bring it home for disposal. All owners should 'Bag it & Bin it'", according to Jonathan Jones, Environmental Education and Awareness Officer with Roscommon County Council.
The many dog owners in the town of Boyle who let their animals run free should take note of this.
Festival fever hits Boyle
Yesterday (Thursday) Boyletoday.com published all the details you need to know for the Night and Day festival which is scheduled to attract a large number of people to Lough Key Forest Park this weekend. Many are arriving by train, others by road and some by boat and no doubt a few will walk to the Park. If the weather plays it's part, those in attendance will have a memorable time in our greatest tourism asset.
The Park itself is understandably closed to the public for the duration of festival and Gardai and Stewarts will be on hand at the various checkpoints going into the Park to assist ticket holders. There are 35 bands performing over the two days including Music Generation Roscommon's Totem, Botanics and Hyperzonic, who are playing on the Luna Stage from 11am on Sunday. Boyle band 'The Regulars' are also on the Luna stage on Sunday. From 3-5pm in the children's festival area, some of Music Generations youth bands and junior and senior youth voices will be performing live.
We are so lucky to have Lough Key Forest Park on our doorstep in Boyle and also lucky that the organisers of the festival chose our Park for the event. Let's hope everyone has a fun filled, safe and memorable weekend and if you decide to venture out at the last minute, make sure and use promo code 'iLoveBoyle' to get a 15% discount on your ticket.
Memories of Bonfire Night
Tonight is 'Bonfire Night', once upon a time, a night of great fun and celebration and yet another tradition that is slowly dying away. Years ago Bonfire night in Boyle was not a one night affair but started weeks beforehand, when garages were visited to get the coveted old tyres for the fire. The storing of these tyres in various locations by different neighbourhoods was a closely guarded secret. Panic set in when word spread that the Marian Road gang or the Abbeytown, Carrick Road, Greatmeadow, Termon, Deerpark or Mockmoyne crew had heard where the neighbouring tyre stash was stored, and a well planned heist would take place resulting in a number of weeks work going up in (black) smoke! Bonfire night itself was a great occasion in Boyle and families gathered around the fire long into the night with children going home black from head to toe with tyre dirt and not a word mentioned about health and safety. And then when school finished the next day, it was back to the fire to try and rekindle it and start it all over again!
News snippets from around Boyle
Well done to Sligo athlete with strong Boyle connections Finley Daly who finished second in the Men's 3000m steeplechase at the European Championships in Poland on Tuesday……….. Summer camps abound – Boyle Basketball Club welcomes ex-Irish International Michelle Fahy to town for a 3 day camp Monday-Wednesday 10th -12th July inclusive. Sligo Rovers Regional Soccer Camp takes place in Celtic Park in Boyle from August 7th to 11th from 10am to 1pm. Bookings for Children aged 7 to 13 are open now, with places limited……………It would be great to see as many local people as possible attend this evening (Friday's) Community Festival of Fun in the grounds of King House between 4pm and 7pm…….It's hard to believe that Kilronan Castle is 15 years in business this year……… The new Boyle Cathaoirleach of Boyle Municipal District is Cllr. Liam Callaghan who succeeds Cllr. John Cummins. The new Leas Cathaoirleach is Cllr. Tom Crosby……Let's hope our boys in primrose and blue (including the Boyle players) can do the business against Cork tomorrow afternoon in the All Ireland SFC Preliminary Quarter-Final ………Waterways Ireland wishes to advise all masters of vessels and waterways users that Drummans Island timber jetty on Lough Key will be closed from Friday 2nd June 2023 for 8 weeks for planned maintenance works………The historic amalgamation of Scoil na nAingeal Naofa and St. Joseph's BNS draws closer with a day or celebration held last Friday. Boyletoday.com would gladly have given the day full publicity if we had been made aware of the event……..Our news report on Wednesday that the Monday night/Tuesday morning late night Bus Eireann service allegedly did not stop in Boyle has resulted in a number of viewers contacting us to say this is not the first time this has happened, not only in Boyle but in Castlebaldwin and other stops. Discover Boyle posted on our social media channels that they had a visitor to the town waiting for this bus last week who called into their tourist office and informed staff that the bus never arrived. This is not good enough and it needs to be urgently addressed by Bus Eireann management with assurance given that it will never happen again……….It's great to see junior parkrun commencing on Sunday  August 13th at 9.30am in Lough Key Forest Park. This is a 2km run for children of ages 4-14 years……..Good news for Boyel Summer Show with a grant of €6,700 being awarded to the Show yesterday by the Department of Rural and Community Development. It was part of a €1 million investment in agri events across the country.
And finally…….!
A powerful Emperor advertised for a new Chief Samurai.
Only three applied for the job: a Japanese, a Chinese, and a Jewish Samurai,
Number One Samurai, "Demonstrate your skills!" commanded the Emperor.
The Japanese samurai stepped forward, opened a tiny box, and released a fly.
He drew his samurai sword and "swish"; the fly fell to the floor, neatly divided in two!
"What a feat!" said the Emperor. "Number Two Samurai, show me what you can do."
The Chinese samurai smiled confidently, stepped forward, and opened a tiny box, releasing a fly.
He drew his samurai sword and "swish, swish"; the fly fell to the floor, neatly quartered!
"That is skill!" nodded the Emperor. "How are you going to top that, Number Three Samurai?"
Number Three Samurai stepped forward, opened a tiny box, release one fly, drew his Samurai sword, and "swoooooosh" flourished his sword so mightily that a gust of wind blew through the room. But the fly was still buzzing around!
In disappointment, the Emperor said, "What kind of skill is that? The fly isn't even dead."
"Dead?," replied the Jewish Samurai. "Dead is easy. What takes REAL skill is circumcision"