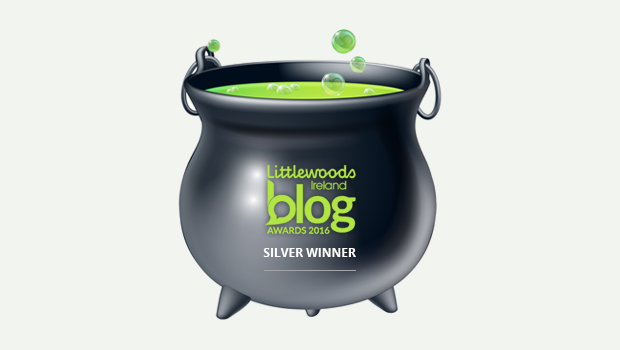 Boyle's Secret Garden
Last Tuesday night's informative talk in Boyle on "Secret Gardens of the Area" gave an insight into the botanical wonders all around us that we may not be aware of or that we take for granted. The talk was given by Ballaghaderreen based horticulturist Paul Kirwan. Paul spoke glowingly of the planting on the Crescent that received so much praise last year. His slides showed the plants in full bloom and were described as an example of how a concrete or overgrown area can be transformed with some thought and imagination. Paul also spoke glowingly of the Walled Garden in Lough Key Forest Park that has been restored by Gerard Mullarkey. This is a private garden and is not open to the public. You can read about Paul's visit to the garden in his blog here
Three weeks to Boyle St. Patrick's Day parade
It's hard to believe but tomorrow three weeks is St. Patrick's Day! Now that there is certainty about the parade, let's hope as many Boyle businesses and clubs as possible put in a float and support the event.  Perhaps the organisers may look at changing the time of the parade so as not to clash with the Ireland England Rugby game on the same day. This match kicks off at 2.45pm and could easily result in the parade being watched by some from a bar room window instead of on the street. With new blodd on the committee added to by the experience of some seasoned veterans, this year's parade should be an enjoyable spectacle.
Volunteerism – one of our great local assets
A high level of volunteerism is one of the great assets we have here in Boyle. Just head down to Celtic Park or the Abbey Park any evening of the week or weekend and see the amount of young people who are enjoying football courtesy of the trainers and coaches who give of their time unselfishly. It's the same in many other clubs and organisations in the town – it's what makes Boyle a great place in which to live. All these volunteers need to be supported in their endeavours, whither it is training a team, stewarding an event or working in an organisation to better the town. Positivity and not negativity is what helps these volunteers achieve their goal – that goal of making Boyle a better town in which to live and do business. The volunteers and organisations who are giving of their time freely to help progress this town should not be the subject of nitpicking and cheap pot shots which have become the norm by one or two in Boyle on a daily and weekly basis. Thankfully the local volunteers are getting the support from the majority in the town and that is what really matters.
Our new Primary Care Centre
Unfortunately there has been another false dawn with the deferred official opening of Boyle's new Primary Care Centre. Minister for Health Simon Harris was due to open the facility tomorrow Saturday but that has now been postponed until March. The postponment has lead to speculation as to why the Minister is not attending and has thrown fact less food to the rumour machine here in Boyle. The only fact we do know is that we have a brilliant €6m Primary Care Centre right smack bang in the centre of our town. It is open for business and will be a great addition to Boyle once it is fully operational.
NDP did bring good news our way
Last week, this blog wondered if the National Development Plan would bring good news Boyle's way – and it did. And as reported on this website, not only did it bring good news for the town, but Boyle was specifically mentioned in the Plan. In what can be a very slow process, the jigsaw pieces are now falling into place for Boyle. We now have closer cooperation than ever between the civic bodies in the town, the County Council are fully backing the plans for the town's regeneration and we have been recognised by Government as an example of a town that can benefit from the plan – it's the perfect storm! In addition, plans to upgrade the N4 to the east and north will be of benefit to Boyle. Further work on the N61 will forge our links with the county town and planned investment in Sligo IT, Ireland West Airport and Sligo town in general are all bonuses for Boyle. While there are skeptics to the plan, here in Boyle, unlike other towns, we are close to"shovel ready" with plans for the town's redevelopment. That's the reason why we should and will benefit under the 'Ireland 2040'.
And finally…..!
A man called his boss and told him he had a migraine and a terrible cold as well and he would have to miss a day of work.
The boss, who was very interested in meeting his quarterly performance figures, pushed him to come in despite his condition. "Here's what I always do ", he said to his employee.
"I head home and have my wife run me a bath and make it as hot as I can stand it, I get in and she will gently wash me with a sponge as I sip green tea. Once she finishes, then I take her into the bedroom and we make love. After that, I feel like a million dollars!"
Keeping an open mind and willing to experiment, the employee replied, "Okay, I'll give it a try"!
A few hours later, after lunch the employee arrives back at work.
The boss went over to his desk and said, "See, I told you, it really works!"
The employee replied, "You were right boss. I can hardly believe it! Oh by the way, you have a beautiful house!