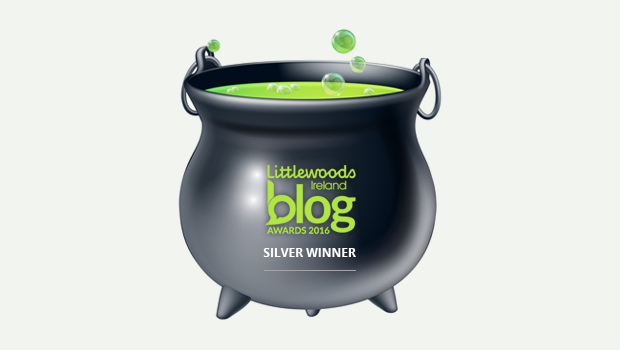 Bonfire Night – another tradition alive in Boyle
Another old tradition that has been kept alive in this area is Bonfire Night – June 23rd. Tonight we should see a number of bonfires lit around the town where in recent years there seems to be a move towards "private bonfires" or small fires in back yards of houses. It's a far cry from years ago in Boyle when Bonfire Night was the highlight of the year – for the young people at least.  Tyres were collected for months on end and stored in secret locations for fear of a raid – not from the Environmental Protection Agency as could be the case nowadays – but from youths in other parts of the town who were planning their bonfire night out. Scouts were dispatched around 8pm to see who had their fire lit first – was it in Termon, Marian Rd,  Mockmoyne, Tawnytaskin, Abbeytown, Carrick Rd or "up the mountain". Fires burnt late into the night to the ping of tyres exploding while blackened children headed for home with plans to rekindle the fire the next morning before heading to school, much to the annoyance of many parents.
Trip Advisor reviews on Boyle
Well done to Boyle's King House on their recent award of a Certificate of Excellence for 2017 by Trip Advisor. The certificate was awarded based on the consistently great reviews the tourist venue received. Lough Key, Boyle Abbey and King House as expected are among the top reviewed local attractions on Trip Advisor with Boyletoday.com advertisers Drumanilra Farm Kitchen and Whistlers Bar and Grill also getting great reviews in the restaurant categories.
100% occupancy shows need for a hotel
A source in the tourism industry stated on Wednesday that for whatever reason, accommodation is booked out in Boyle this weekend and next weekend. All B&B's are full and those looking to stay in town have to travel elsewhere. This fact goes to show the urgent need we have for a hotel or high quality accommodation centre in Boyle. There is no doubt a hotel would be a resounding success with high tourist occupancy during the summer months and specialised occupancy in winter from the likes of team building in Boda Berg etc. The demand is there. All we need now is an  incentive by the authorities and an approach to the right person(s) to come to Boyle and develop a hotel.
Memories of St. Joseph's BNS All Ireland success
It was great to see county recognition once again come the way of St. Joseph's Boys National School when they won the Roscommon Soccer Large School's 7-a-side County Championship on Wednesday last. The win brought back memories of this month ten years ago when the school made history by winning the All Ireland 5 a side soccer championship. Enda Smith, Jeff Gunning, Colin Goldrick, Conor Nerney, Michael Lavin, Joe Sweeney, Jamie Sutherland and the late Eoin Lavin had previously triumphed in Roscommon and Connacht, under the eye of coach and teacher Paul Coughlan, when they headed to the MDL Grounds in Navan. On the day they overcame St. Mary's Limerick, St. Ciaran's Athlone and Cloonmanny NS Donegal to be crowned All Ireland champions and bring the title back to their school in Boyle.
No incentive to use the train
So you and your partner are planning to go to Dublin for an overnight stay. You are concerned at driving in the city centre so decide to take the train. You head up to Boyle station and can find no where to legally park as you head to the self service ticket machine. You enter your details and book tickets to return the next day. Two adults, out today back tomorrow – €95! Still reeling from that shock you go to park the car. €9! You have now spent over €100 and you have not even left Boyle! and pray that you do get back tomorrow or you could face a €120 clamping release fee. Is it any wonder Irish Rail are in a financial mess. Just like newspapers with falling circulations or An Post with decreasing revenue, the financial gurus in Irish Rail decide to up prices to increase revenue instead of decreasing prices to attract more custom. Crazy……..
And finally…..!
A man was visiting his daughter and son-in-law when he asked if he could borrow a newspaper.
'This is the 21st century, old man,' said the son in law.
'We don't waste money on newspapers.
Here, you can borrow my i-Pad.'
After a few minutes the father returned, i-pad in pieces
"Thanks for that" said the father, "I can tell you that bloody fly never knew what hit it……"