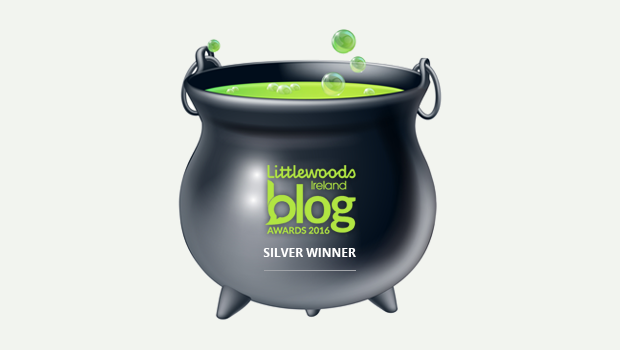 A Boyle property with commercial opportunity
Another landmark Boyle property has come on the market recently and this one is being advertised as "offering purchasers ample opportunity for residential or commercial activity". Abbey House, as the name suggests, is located adjacent to Boyle Abbey and features 8 double bedrooms. Also included in the sale are three coach houses. The asking price for the property is €950,000 and you can find out more here
Sligo Distillery sale is good news for the North West
Good news for Sligo this week is also good news for the North West in general, including Boyle. Global spirit company Sazerac has announced it's purchase of Lough Gill Distillery. The sale also includes Hazlewood House and estate where the company plan to create a world-class whiskey facility and visitor attraction, making it one of the most important tourism centres in the West of Ireland. Once complete, Lough Gill Distillery hopes to welcome up to 150,000 visitors annually. Sazerac is one of the world's largest distilled spirits companies with premium brands such as Buffalo Trace Bourbon, Paddy Irish Whiskey, Michael Collins Irish Whiskey, Pappy Van Winkle Bourbon, and Southern Comfort.
Being only 'down the road' in Sligo, this facility will be yet another attraction to visit for anyone spending time in Boyle and the surrounding area.
Motorists who think they are above the law
This blog has highlighted on many occasions the illegal act of undercutting the "roundabout" at the Shilling Hill, which is largely committed by a number of local people. It is a very dangerous manoeuvre and one which will result in an accident. Certain motorists coming from Abbey Terrace and heading out the Abbeytown road just cut to the right of the centre mound and in the process nearly clip cars coming from Abbeytown and confuse drivers coming from the Sligo Road. Others in cars just drive right over the roundabout as if it doesn't exist! Maybe Roscommon Co Co need to repaint the circular roundabout and motorists need to be more law abiding.
Boyle is one of the cheapest for sole transaction house purchase
Boyle was listed by the Central Statistics Office this week as the town with the lowest median price for a home bought by one person in 2019. According to the stats, the median price for a solely bought home in Boyle was €85.000. Stillorgan in Dún Laoghaire-Rathdown in Dublin, had the highest median price at €587,500. The median age of homebuyers in 2019 was 38, however, it rose to 42 for someone who bought on their own. When broken down by Local Electoral Area, the lowest median age for joint buyers was in Tallaght South in South Dublin at 33 years old, while the highest median was Bantry-West Cork at 53. For homes bought jointly in 2019, Pembroke in Dublin City, was the area with the highest median price at €750,000 while Manorhamilton in Co. Leitrim, registered the lowest media price €104.000. You can read more here
Covid numbers are on the increase again
There is no doubt Covid numbers are on the rise again and is it any wonder. If you enter any premises, you will see hand sanitisers have not been replaced or those that remain have solidified, masks are no longer being worn, socially distancing is gone out the door and cough etiquette is a thing of the past. Add in the resumption of hand shaking at funerals and crowded airports as people head on holidays and you can see how there has been an upsurge in Covid cases of late.  While most people will recover quickly from Covid, others are having a tough time and there have been many stories in this area of people, both young and old, having bad experiences with Covid and others suffering the effects of long Covid. In light of the increase in cases, we need to once again remember all we learned over the past last two years – get vaccinated and boosted; wear a face mask in public indoor spaces; maintain at least six feet of distance between yourself and others; avoid large gatherings; socialize outdoors; avoid close contact with people who are sick; minimize touching your eyes, nose, and mouth; stay home when you are sick; cover your cough or sneeze with a tissue then throw the tissue in the bin; clean frequently touched objects and surfaces regularly and wash your hands often with soap and water. At the start of the pandemic, we were lucky to have the qualified personnel in Nphet to advise us to adhere to the above, but now it is down to personal choice, which is worrying.
Vandalism in Boyle is thankfully not that frequent
Thankfully vandalism is something we do not see too often around Boyle but a viewer has drawn our attention to a serious act of vandalism that occurred last weekend in the town. The viewer wrote: "While out walking last Saturday we noticed a damaged life ring and another thrown into the river along the back of Main Street. We managed to get one back up into the holder but the other was unusable due to how someone tied it up. We reported this to the Irish Water Safety Association so hopefully they will get fixed soon", the viewer concluded. Thankfully the viewers report seems to have been acted on as all life buoys are now currently in place along by the river. But who in their right mind would think that damaging a life buoy is fun?  Recently the head of Water Safety Ireland, Roger Sweeney, said people needed to fully realise the tragic consequences that could occur as a result of interfering with lifebuoys. If you ever see anyone messing with these important life saving devises, stop them and explain to them the seriousness of their action.
Opportunity to see Celtic's silverware
Boyle Celtic are most certainly on a roll, both on and off the pitch. Last week, Boyletoday.com announced details of a major development that is planned for the club grounds. This was followed on Sunday with the club's senior team winning the RDFL premier cup to add to their season's silverware. There is a lot of goodwill in the town at present for this current senior team so this Sunday, members of the public will have an opportunity to meet the team, see the cups and have a picture taken with them. This event will be held in Celtic Park from 3pm-5pm and all are welcome.
Host families required in Boyle
This coming September a number of Spanish students will visit our town for the school year and attend Abbey Community College during their time here. Cara Education require host families in Boyle for the students from September 2022 to June 2023. They offer excellent terms and conditions and say the students will be fully supervised and under the guardianship of Cara Education. If you are interested, please contact: Carma at c[email protected] 087 904 1596 or Una at [email protected] 085 727 6829
And finally……….!
On a trip from Los Angeles to New York a lady and a lawyer sat next. The lawyer asked if she wanted to play a game.
Exhausted and wanting to sleep the lady respectfully refused and rolled over to the window to catch a Nap. The lawyer continues explaining that the game is enjoyable and straightforward. "I will ask you a question, and if you don't know the answer you pay me $5.00" he said.
She refuses once again and tries to sleep.
"OK, if you don't know the answer you give me $5.00, and if I don't know the answer I will pay you $500.00" the lawyer said.
This tickles the woman's interest and she decides to play the game believing there would be no end to her agony until she does.
The lawyer asks the first question. "What is the distance from the earth to the moon?
Without saying anything the lady goes into her handbag takes out a $5.00 and gives it to the lawyer. "All right," the lawyer replies "it's your time."
"What climbs up a hill with three legs and comes down with four legs?" she asks the lawyer.
The lawyer confused pulls out his laptop and looks through all of his references but there is no word. He connects his modem to the air phone and searches the internet and the Library of Congress but there is no answer. Frustrated he writes emails to all of his friends and colleagues but nothing works. He awakens the lady after an hour and gives her $500.00.
"Thank you," the lady replies before turning back to sleep.
The lawyer clearly irritated awakens the lady and says "Well, what's the answer?
The lady reaches into her purse without saying anything gives the lawyer $5.00 and returns to her nap.