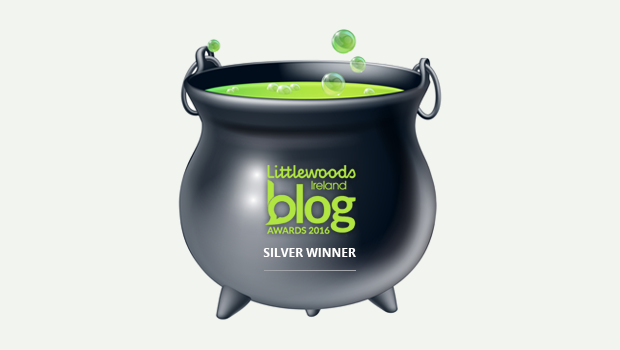 Eco Eye episode featuring Boyle had 500k viewers
Figures released this week show that the Eco Eye TV episode on spatial strategy that included a large segment on Boyle was viewed by over half a million people, giving it the highest rating among series 18 of Eco Eye. According to the the Office of the Planning Regulator who co sponsored the episode along with Healthy Ireland: "A total of 518,400 viewers have so far watched the Eco Eye episode on sustainable spatial planning. The episode which was first aired on 28 January 2020 was co-sponsored by the Office of the Planning Regulator and Healthy Ireland.The programme had the highest ratings across series 18 of Eco Eye.The broadcast which was presented by Duncan Stewart, highlighted best practice in good planning and explored examples in Ireland where planning is delivering for communities.  It also examined how effective planning can help reduce lengthy commutes, contribute to a reduction in our carbon footprint and facilitate the return of vibrancy to our towns. The programme heard from experts in spatial planning such as Dr Conor Norton, Technical University Dublin as well as those on the ground who are working to bring vibrancy and vitality back to towns including Eugene Cummins, Chief Executive of Roscommon County Council".
Duncan Stewart and his film crew visited Boyle last December on a foggy cold morning and interviewed a number of local people for the episode which you can view here and here 
Island camping may not be that peaceful after all
Camping has recently become popular on a number of the islands dotted around Lough Key. Campers are venturing out on boats, dingys and canoes and spending a night or two on the islands with Orchard, Bullock, Hogg and Stagg Islands being among the most popular with these and most other islands only accessible by boat. The tranquility and peacefulness of the locations are what seems to attract many but all night parties are also high on the list. What many campers do not know is that a number of the islands are in private ownership and camping on them could be deemed as trespassing unless permission has been received by the owners. It is understood signs have been erected on some islands, like Hogg, opposite the Doon Shore informing campers that certain islands are in private ownership and 'trespassing is not allowed'. So before you head out to spend a night on a Lough Key island, it may be best to check which island you pick and if it is privately owned or not.
Policing traffic at funerals
A viewer has contacted Boyletoday.com suggesting Gardai need to implement better traffic control for large funerals. Granted Boyle Gardai do undertake traffic management to ensure the smooth movement of funerals but on occasion, resources may not be available to the Gardai to have an adequate number of members on point duty to cover the number of junctions there are in Boyle. No doubt the public would assist in this matter if they could but they do not have the power to stop traffic – that is the duty of An Garda Siochana.
Motorists who think they are above the law
This blog has highlighted on many occasions the illegal act of undercutting the "roundabout" at the Shilling Hill which is largely committed by a number of local people. It is a very dangerous manoeuvre and one which will result in an accident. Certain motorists coming from Abbey Terrace and heading out the Abbeytown road just cut to the right of the centre mound and in the process nearly clip cars coming from Abbeytown and confuse drivers coming from the Sligo Road. Others in cars just drive right over the roundabout as if it doesn't exist! Why do certain motorists in Boyle think they are above the law?
Do not participate in spreading gossip
We have all heard the rumours but at this stage we know they are just that – rumours, and as such, smart people ignore them. On at least two occasions in the past few months rumours had circulated in Boyle and further afield that there had been clusters of Covid-19 in the town. The first misinformation had suggested that a cluster in Boyle town was as a result of 'a foreign holiday' at the start of lock down, while the most recent misinformation related to so called 'cluster' in a business in the town. Both rumours are untrue and in fact damaging to all involved – including the town of Boyle. In recent days this writer was informed by a person whose business is locate in Boyle that they had not come back to the town to open yet 'due to the corona virus cluster'. The person was quickly informed that this was not the case and any suggestion of a cluster was idle gossip and scaremongering. People who spread this type of misinformation are doing serious damage to our town. Unless you read or hear such information from an official source((s) then more than likely it is gossip.
And finally….!
Four Catholic men and a Catholic woman were having coffee when one of the Catholic men tells his friends, "My son is a priest, when he walks into a room, everyone calls him 'Father'."
The second Catholic man chirps, "My son is a Bishop. When he walks into a room people call him 'Your Grace'."
The third Catholic gent says, "My son is a Cardinal. When he enters a room everyone says 'Your Eminence'."
The fourth Catholic man then says, "My son is the Pope. When he walks into a room people call him 'Your Holiness'."
Since the lone Catholic woman was sipping her coffee in silence, the four men give her a subtle, "Well….?"
She proudly replies, "I have a daughter, slim, tall, 38D breasts, 24″ waist and 34" hips. When she walks into a room, people say, "Oh – My – God."