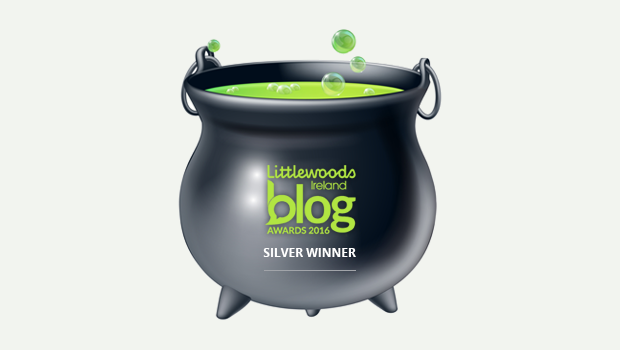 The bad news is good news for Boyle
One of the few benefits of Boyle not developing at the same pace as other towns in recent years is that we can learn from their mistakes. Our neighbouring town Carrick on Shannon is presently having to look at it's retail strategy following news during the week that seven shops are to close in it's town centre. While the night time economy is booming in Carrick, it would seem all is not well at other times in the town centre. Armed with this knowledge, Boyle must ensure that any retail development locally is now focussed on Boyle town centre and not on the outskirts of the town. Should we ensure retail stays in town, then vacancy rates will drop and you will fill shops that heretofore lay idle.
On the subject of vacancy rates, the recent figures from GeoDirectory that Boyle has one of the highest commercial vacancy rates in the country is questionable. Local Estate Agent Mike Smith outlined a clearer picture on local radio following the publication of the information. He said that the opposite is in fact the case and that in reality, there has been an decrease in commercial vacancy rates in Boyle and citied the resurgence of St Patrick Street and the purchase of Mullaney's, the Rockingham Arms and Frybrook as examples.
The fact that Boyle has been included in the top four local towns with high vacancy rates is to our advantage. It is understood the Government will use the GeoDirectory figures when deciding on allocations under the Rural Regeneration and Developments Fund and as announced last week on this website – Boyle Town Team, Chamber of Commerce and the Council are in discussion in relation to a submission for funding for the town under this scheme! The bad news couldn't have come at a better time!
Pope's aircraft could pass over Boyle
With clear skies over Boyle on Sunday morning, and assuming his Holiness is sitting on the right hand side of the aircraft, Pope Francis should get a great view of beautiful Lough Key as he makes his way into Ireland West Airport before heading to Knock Shrine. The Holy Father's Aer Lingus A321 (one of two in the entourage) should pass over Boyle at approximately 9am weather and approach wind permitting.
Another reason to locate a business in Boyle
One of the hindrances to opening a new business can be the heavy burden of rates. Here in Boyle there is an exemption on rates that many thinking of opening up a business may not be aware of. It is called the 'Rates Incentive Scheme' and applies to certain premises in Boyle town centre. The Roscommon Co Co led scheme is intended to benefit new occupiers of commercial business premises that are currently vacant and act as a spur for kick starting economic activity and fostering local job creation. The incentive for occupation of vacant commercial premises (subject to certain conditions) is a reduction in the annual commercial rates liability as follows; End of year 1 100%, End of Year 2 80%, End of Year 3 60%, End of Year 4 40%, End of Year 5 20%. The scheme is yet another incentive for businesses to locate in Boyle. You can read more on the Rates Incentive Scheme here
Tourism figures do not paint a rosy figure
Roscommon did not rank that well in tourism figures published on Tuesday on independent.ie. While the figures do not paint a rosy picture from a Roscommon perspective, one has to question the methodology used in arriving at such compilations. It seems very hard to understand how counties like Louth and Monaghan ranked way above Roscommon. While both are great counties, when it comes to a tourism offering, it could be contended that Roscommon has a lot more to offer and so attracts more tourists. Boyle is the tourism gem in County Roscommon and without it, the figures published would be a lot more shocking. Boyle Abbey, Lough Key Forest Park and King House are three of our top tourist attractions and when one looks closer at 2017 visitor numbers for Lough Key (70,000), King House (13,000) and Boyle Abbey (7,900) it shows, based on the independent.ie figures, that nearly half the tourists who came to Roscommon visited Boyle attractions. The figures for 2018 should show increased numbers all round especially in Lough Key. So now the job for 2019 is to get those who visit Lough Key to include Boyle Abbey and King House on their plans. Efforts to do this have already started and they include joint ticketing and an application for funding for a Greenway between the Park and Boyle. A coordinated county wide marketing campaign between all tourist attractions in Roscommon also needs to be planned now to attract the 2019 visitors to the county and the town of Boyle.
St Joseph's Church and Pope John Paul's visit
While Pope Francis' visit is all the talk this weekend, Pope John Paul was making the news back in 1979 when he made a trip to Ireland. There were many Boyle connections at the time with the Pope's visit including the blessing of the foundation stone for the new St. Joseph's Church in Boyle following the disastrous fire in  1977. Pope John Paul blessed the stone in Knock in September 1979. The stone was laid into position by then Bishop Most Rev Dr. Conway on May 1st 1980 – the feast of St. Joseph's the Worker – after whom the Church is dedicated. Rev Fr Kevin Dodd assisted the Bishop during the ceremony. Bishop Conway used a silver trowel to lay the stone – the same trowel that was used at the laying of the foundation stone for the St Mary's RCC Church, as the original church was called, back in June 1876.
And finally…!
Two hillbillies walk into a restaurant.
While having a bite to eat, they talk about their moonshine operation.
Suddenly, a woman at a nearby table, who is eating a sandwich, begins to cough.
After a minute or so, it becomes apparent that she is in real distress.
One of the hillbillies looks at her and says, 'Kin ya swallar?'
The woman shakes her head no.
Then he asks, "Kin ya breathe?'
The woman begins to turn blue and shakes her head no.
The hillbilly walks over to the woman, lifts up her dress and quickly gives her right butt cheek a lick with his tongue.
The woman is so shocked that she has a violent spasm, and the obstruction flies out of her mouth.
As she begins to breathe again, the Hillbilly walks slowly back to his table.
His partner says, 'Ya know, I'd heerd of that there 'Hind Lick Maneuver' but I ain't niver seed nobody do it!'
And finally finally!
….And just in case you didn't notice – this day four months is Christmas Eve!