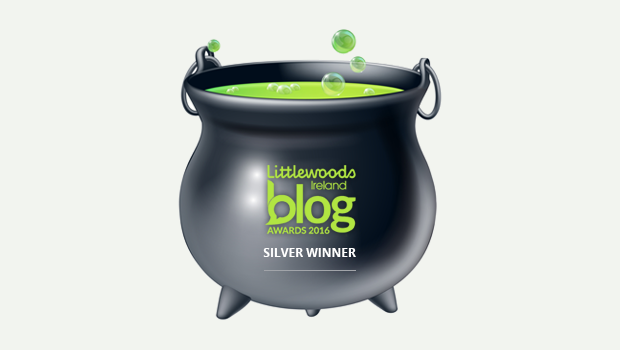 Boyle link to a great TV documentary
One of the best pieces of home produced television was aired on Monday night on RTE 1. 'The Man Who Wanted to Fly' followed the dream of an octogenarian Co Cavan farmer who wanted to fly his own plane. It was entertaining, sad but enjoyable and brilliantly directed by a man who is no stranger to Boyle – Frank Shouldice. Frank, whose family are originally from Ballaghaderreen often visits Boyle and was here publicly with his Dad, also Frank, in July 2016 when they unveiled the plaque on the Courthouse which acknowledged the contribution made by volunteers from the area in the fight for Irish freedom. Frank's grandfather was incarcerated in Boyle Barracks. Writing on 'Irish America' back in 2016, Frank recalled his families association with Boyle and the fight for Irish freedom: "In 1966 as part of the half-centenary of the Rising, my grandfather, the last surviving 1916 veteran ostensibly from Co Roscommon, was requested to unveil a plaque to Padraig Pearse in the town of Boyle. My grandfather did not seek the limelight but agreed to unveil the plaque outside the courthouse provided he did not have to address the crowd. He duly travelled to Boyle with my father and performed the ceremony. In July 2016 I was asked to unveil a new plaque to commemorate the centenary. Honoured to pick up where my grandfather left off, I travelled to Boyle with my father, one of few witnesses to both symbolic events. History was repeating itself and we drew the cord together, replicating what, as my father calmly observed, his father did "fifty short years ago."
Important Defibrillator and CPR responder meeting
A very important meeting will take place in Boyle next Wednesday evening. Roscommon Rapid Response are currently conducting  a survey of existing Defibrillators in Co. Roscommon to enable provision to a 999/112 caller of the nearest defibrillator location. The group are also holding meetings throughout the county, including Boyle, to outline how the project will operate and recruit volunteers in each electoral area to manage a Community Survey of Defibrillators and Register of trained CPR responders. The survey data will be recorded on Website and App that will then enable them to provide a 112/999 caller with the nearest Defibrillator to incident location and also notify nearest trained responders to provide life saving interventions. This is something this website has been advocating for a long time now and the number of defibs in the town whose location is unknown has been the subject of comment here on Boyletoday.com and around town for many years. The Boyle meeting will be held in St. Joseph's Hall on Wednesday 31st July at 9pm.
Great praise for a successful Arts Festival
The curtain comes down tomorrow (Saturday) night on what has probably been one of the most successful Arts Festivals to date. There was an obvious influx of visitors to the town over the ten days which has translated in to increased business for many shops, bars, restaurants and filling stations. One couple from a neighbouring town that this author spoke to complimented the Festival on the diverse range of events that were on offer and the different venues in which they were held in. They travelled the short distance to Boyle most evenings and wondered why their own town could not hold a festival 'of taste' such as Boyle did. Well done to Boyle Arts Festival committee. Well done to the business owners and committees who made their premises available. Well done to the public for supporting the events and well done Boyle for being a great town in a great location in a great country.
New parking and stupid parking in Boyle
The demolition of the old fire station on Marian Road is a logical move. Currently, fire service personnel have to park on double yellow lines and abandon their vehicles when they reach the station to go on an emergency call. With new car parking space to be provided there, hopefully some of it will be lined out for fire service members vehicles. While on the subject of parking, the only time there was traffic problems in town this week when there was increased traffic (with the exception of Wednesday evening's funeral) was when cars parked on the yellow lines and hatching areas on the northern side of Main street. Motorists seem to think that once you put on your "I can park anywhere" lights (is double flashers) then it is ok to abandon  your vehicle on the lines. This in turn causes gridlock and backs up traffic down Main Street , Bridge Street and on one occasion the delay seen traffic stopped up as far as Better Buys – all as a result of stupid and illegal parking.
Carrick delays causing anger
There must be some really peed off traders in Carrick on Shannon these last few days as road resurfacing has caused massive tail backs on the N4 both east and west bound. The work was initially being undertaken at night but since last Monday, for some reason, this has moved to day time hours when there is increased traffic volumes. The result is that no one is happy – shopkeeper or motorist. Spare a thought also for those in Cootehall and on the Croghan road who have to endure a sudden increase in traffic as motorists try to seek an alternative route.
Can you imagine the fun our local 'council bashers' would have if Roscommon County Council decided to do a similar exercise and resurface the town of Boyle in the height of the tourist season! and remember the route through Boyle is not a national primary route with as much traffic as the N4!
And finally….!
A sweet old lady on a bus offers the driver some peanuts.
He eats a few and asks her why she isn't having any herself.
"Oh they're too hard on my poor teeth, I couldn't".
"Well why did you buy them at all then" askes the driver.
"You see, I just love the chocolate they are covered in!"
And finally..finally…!
Daffy Duck calls the hotel reception and asks for a condom.
The receptionist asked "Shall we put that on your bill?"
Daffy replied" Are you thupid – I'll thuffocate!"