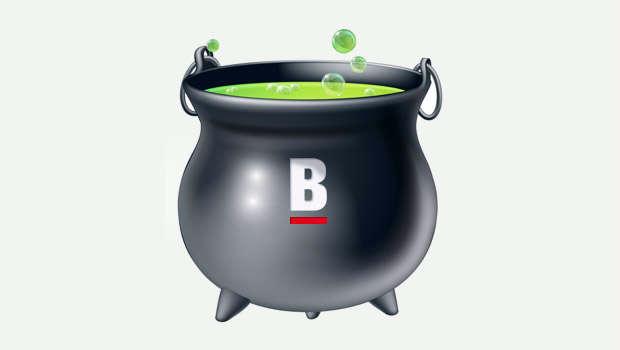 Dogs in Lough Key Forest Park
We have been contacted in Boyletoday.com on more than one occasion recently concerning dogs being allowed the free run of Lough Key Forest Park. One viewer said they have stopped going to the Park for walks such is their fear of the roaming dogs, whose owners do not seeem to see any problem with letting their canine friends loose in the Park to wander freely. Apart from the fear such actions can instill, there is also the fact that these dogs are littering the place with excrement with no owner in proximity to pick it up. The law in Coillte owned Parks, including Lough Key, is that dogs should be kept on a lead at all times. Censure of one or two individuals and details made public might show example and put an end to a trend that is becoming all to common now in Lough Key Forest Park.
Summer weather shows the area at it's best
While we get good summer weather in Ireland, seldom do we get the crystal blue skies that have covered our country for the past week. The result is a happier race of people who see their country and the area in which they live in, in a totally different perspective. The beauty of Boyle was opened up in front of us this week, especially in Rockingham, as the green grass and foliage contrasted beautifully against the blue sky and the waters of Lough Key. Two visitors to Boyle who are in the town working on a town information project were brought on a tour of the area by this website on Monday morning. They could not believe their eyes at the beautiful surroundings in which we are lucky enough to live. A trip to Rockingham, the Rock of Doon where there is a great vista of the lake now on one particular cleared corner and then down to our own "beach" – the Doon Shore rounded off a spectacular sight seeing tour. Sometimes we take for granted what we have in Boyle and do not notice it's beauty. This week one could not but notice the beauty around us
Whit weekend beckons in Boyle
The June or "Whit" bank holiday weekend is traditionally one of the busiest holiday weekends of the year. As the fine weather is set to continue, there should be a large influx of tourist to this area with reports that the caravan and camping facility in the Park is fully booked out! We don't have any festival planned in Boyle this weekend but we do have a town that has plenty of family entertainment to offer. A wander around the Farmers Market on Saturday, a trip to King House or Boyle Abbey, lunch or evening meal in one of our many fine restaurants and of course all the activites in Lough Key make Boyle a quieter but more family friendly place to visit this weekend.
Local Link launch to be broadcast on TV
The Local Link bus service that was launched on Wednesday afternoon in King House will only work if it is supported. Not many towns of our size have a round town bus service which is to be welcomed. In addition to the town local link, you can now travel to Roscommon where you can make connections with train and bus services to other parts of the country. It is important that the service is utilised as low numbers will see a review take place which may not be favourable. IrishTV were once again in town to cover the launch and the segment, along with an interview with this website on the growth of Boyletoday.com and the demise of newspapers versus on line, is scheduled to be broadcast on July 25th.
Mini Marathon Monday
Good luck to all the ladies from Boyle who are taking part in the VHI Womens Mini Marathon this Bank Holiday Monday. Many are running for worthy charities and will no doubt be on the look out for sponsorship between now and Monday! Please give generously if asked.
Three new principals soon to be announced
New prinicpals are soon to be officially announced for three local schools for the start of the 2016 school year in Boyle. The announcement of one new principal in itself is big news but three schools getting three new principals must be a record for the town. Best wishes to those retiring from their posts. No doubt there will be a number of functions in the new school year to honour all of them.
The need to eliminate begrudgery and rumour 
If we are ever to build on the great work being undertaken by a dedicated number of people in Boyle, the growth of begrudgery and ideal speculation has to be stamped out. Begrudgery, as many know, is a resentment of a person (or business) that has achieved success. Small town Ireland is riddled with begrudgery and here in Boyle, the publication of gossip, rumour, name guessing and speculation on business closures has become a daily occurence in some quarters. This only leads to fuel the flames of begrudgery. If a business or an individuals personal circumstances change, there is most often a genuine reason for this happening. The change should be treated with respect and consideration and not published for all the world to speculate and gossip on. The publication of idle rumour and innuendo has previously led to job losses in Boyle town. Therefore, it is important to get the full facts before you draw conclusions to what you read – in some media.
And finally….!
Madge and Arlene are sitting outside their nursing home, having a drink and a smoke, when it starts to rain.
Madge pulls out a condom, cuts off the end, puts it over her cigarette and continues smoking.
Arlene: What the hell is that?
Madge: A condom. This way my cigarette doesn't get wet.
Arlene: Where did you get it?
Madge: You can get them at any pharmacy.
The next day Arlene hobbles into the local pharmacy and announces to the pharmacist that she wants a box of condoms.
The pharmacist, somewhat embarrassed, looks at her strangely
(she is, after all, over 80 years of age), but very delicately asks what brand of condom she prefers.
'Doesn't matter my Dear, she says, as long as it fits a Camel.'
……. The pharmacist fainted.