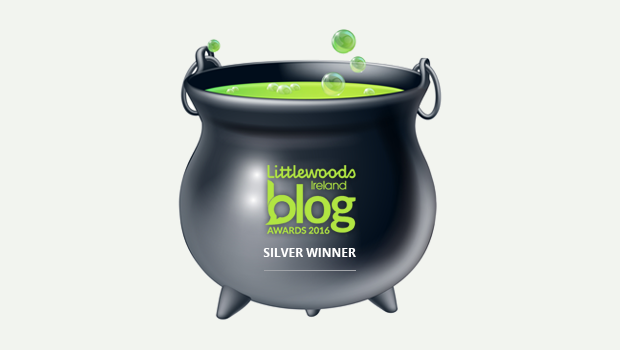 Cora jobs announcement is good for Boyle
Tuesday's news that Cora Systems in Carrick on Shannon are to create an additional 300 jobs over the next two years, with half of them in this area, is a welcome boost for the North West. The company currently employs 150 people in their Leitrim base – many from Roscommon and Boyle – so hopefully this town will benefit from their latest announcement. The company has said that the "150 of the roles will be based in the firm's Carrick-on-Shannon headquarters, or nearby under a hybrid working policy". By adopting this hybrid approach, the company is sure to attract a wide level of interest in the positions, with Boyle well equipped at present to accommodate any remote or hybrid workers that seek employment with this progressive, home grown company.
Another busy weekend in the Cultural Quarter
You would need to be up all night to keep in touch with all that is happening in King House. Apart from being a unique visitor centre, King House is this year hosting a number of events that will appeal to a wide audience. This weekend will see The Mulligan Sisters perform in the venue on Saturday evening at 8pm, followed on Sunday by The Grehan Sisters at 2pm. With fine weather promised, the grounds of King House will be an ideal location to celebrate Roscommon's Connacht Final win with the 'Picnic in the Courtyard' on Sunday evening. This promises to be a novel event with live music and food stalls from Lovage at the Gate Lode, The Bazaar and Packs BBQ, who will serve food (not included in admission price) inspired by the ingredients from The Courtyard Market. Tickets for the evening are available here.
Keep an eye out on Boyletoday.com for further events and concerts over the next few weeks in Boyle's Cultural Quarter.
The GoSafe van on Military Road
There has been much comment over the last few years about the location of the GoSafe van on Military Road in Boyle. The first time the van was seen there was March 2020 – during the initial lockdown and it's presence did not go down that well with too many people – especially those who had just lost their job and who got a fine for being a few kilometers over the 50k permitted in that area. Recently, some have questioned the rationale of having the van on this section of road considering they are normally located where there has been a history of speed related collisions. It could be argued that there have not been any such collisions on that particular stretch of road, but Military Road is on the N61 (where there has been many collisions) and since February 2020 the stretch of road from Boyle Abbey to near Boyle Golf Club has been deemed a 'safety camera zone'. It was one of 903 new zones announced at the time nationwide.
An Garda Siochana advise road users, in particular motorists, to familiarise themselves with these sections of the road network which can be viewed here
Work nears completion on Pleasure Ground enhancement
Work is nearing completion on the regeneration of the Pleasure Grounds with the lawns now reseeded and the balance of the landscaping work and final items soon to be completed. The enhancement works began last August and included the widening and resurfacing of the existing footpaths, the construction of paved areas, provision of increased landscaping (as well as upgrade of existing landscaped features), enhancement of existing foot bridges and railings, construction of terraced seating and the provision of street furniture. There have been some comments in recent days about what could or should have taken place in the Pleasure Grounds. But perhaps people should wait until the Park reopens before casting judgement as in reality, entry is prohibited to the public until all works are complete and the product is finalised.
A Boyle street that is bucking the trend
The depopulation of the centre of towns like Boyle has been well documented. Once home to thriving communities, many town centres have seen a trend over the years of people moving out from the middle of town to the suburbs. But that trend is thankfully changing and people are once again seeing the benefit of town centre living. Here in Boyle one street that is leading the way with this is St. Patrick Street. In recent years a number of previously vacant properties on the street have been given a new lease of life, with single people and families moving in – at the last count the street had seven vacant properties regenerated that are now home to approximately 12 people, including families with children.  In addition, St Patrick Street is home to 10 new and progressive businesses operating from the Spool Factory, along with numerous others on the street and is being seen as the area in Boyle where regeneration is taking place with a lot more planned. One would hope that what is happening on St. Patrick Street, from a residential and commercial point of view, can be replicated along Main Street and Bridge Street, where there are currently only a handful of residents, and a large number of vacant properties. Along with the public realm enhancement work that is ongoing and planned in the lower end of town, enticing people to live in the centre of Boyle, as is happening on St. Patrick Street, is crucial to the town's regeneration.
And finally….!
A lady goes to the bar on a cruise ship and orders a Scotch with two drops of water.
As the bartender gives her the drink she says, 'I'm on this cruise to celebrate my 80th birthday and it's today.'
The bartender says, 'Well, since it's your birthday, I'll buy you a drink. In fact, this one is on me.'
As the woman finishes her drink, the woman to her right says, 'I would like to buy you a drink, too.'
The old woman says, 'Thank you.
Bartender, I want a Scotch with two drops of water.'
'Coming up,' says the bartender.
As she finishes that drink, the man to her left says, 'I would like to buy you one, too.'
The old woman says, 'Thank you. Bartender, I want another Scotch with two drops of water.'
'Coming right up,' the bartender says.
As he gives her the drink, he says, 'Ma'am, I'm dying of curiosity. Why the Scotch with only two drops of water?'
The old woman replies, 'Sonny, when you're my age, you've learned how to hold your liquor. Holding your water, however, is a whole other issue.'