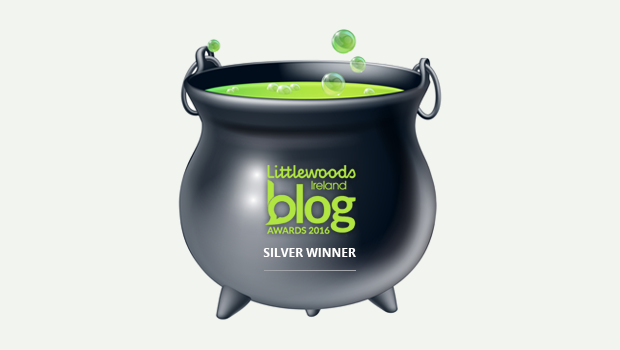 Be careful what you wish for!
If someone told you three or four months ago that you could sit at home and not leave the house for a number of weeks and that you would be paid €350 each week to do so, you would have bitten their hand off at the opportunity! But now that this has become a reality, it is not really as attractive as you may have dreamed of! Of course, not everyone is getting paid to be at home, but if we all lock down for the next few weeks, we can stop the spread of Covid-19. Most people in Boyle seem to be adhering to the guidelines which is to be commended and is critical at this important stage. Let's continue the good work and limit face to face interaction, observe social distancing, wash our hands regularly, cover our mouths with a tissue when coughing or cough into a sleeve, avoid touching eyes, mouth and nose with unwashed hands and clean and disinfect regularly used surfaces. It really is a small sacrifice for a such a large reward.
Feeling proud to be Irish
In light of all that is happening on a daily basis and the way our caretaker Government is dealing with the crisis, one can justifiably feel proud to be Irish. From Leo Varadkar's state of the nation speech on St. Patrick's night, to the fast intervention of the health authorities, the aid being made available to those left out of work and the way the front line personnel have stepped up to the mark, we really are a great little nation who will see this crisis through by working together. Think of the celebrations we will have on the 'new' St. Patrick's Day when all this is over!!
New Gardai are welcome to Boyle
There was some good news during the week courtesy of a story here on Boyletoday.com that we are to have two new Gardai assigned to Boyle Garda Station. While it is accepted that the assignees are probationary Gardai and are here for the current crisis, nonetheless there are two extra members now in Boyle and that is good news. The behind the scenes meetings between Boyle Town Team and Chamber of Commerce with the Garda Authorities was no doubt instrumental in reaching this situation. Now it's up to the members of the public to give the new Gardai a warm Boyle welcome.
The danger of social distance walking
Social distancing is the buzzword at the moment and along with washing one's hands, it plays a very important part in the fight against Covid-19. We are lucky here in Boyle that due to our relatively small population, we can go for walks and keep our social distance while meeting people, unlike what happened in Wicklow and other areas last weekend. Our own Lough Key Forest Park was also a busy spot last Sunday with large crowds present which is going against all recommendations. There are plenty of other places around Boyle to enjoy the fresh air if so desired. Walks in the Park may be best left until mid week or when there is not a large crowd present as was the case last Sunday.
While on the subject of walking, people need to be careful as they use the Maple Drive, Warren, Carrick Road circuit. Social distancing has seen people move out onto the carriageway to keep the required 2 meters from anyone they are walking with. Not all are wearing fluorescent clothing, with the results that they are putting themselves in danger of being hit by a car. Unless it is with a family member, it may be safer to walk on your own around this circuit as opposed to in two's for the time being.
Home drinking on the increase….
"Is it a sign of all the home drinking or is the collection company closed?". That was the question many were asking earlier this week as the bottle banks at the rear of St. Joseph's Hall were overflowing. They were emptied on Tuesday/Wednesday, so one could assume the build up came from an increase in home drinking now the pubs are closed. If the increase continues, please keep your bottles and cans at home until the banks are emptied. Do not leave them in bags and boxes at the facility as many did this week.
Empty trains still running
One wonders how much longer Irish Rail can continue to run eight services per day on the Dublin Sligo line. A glance the 9.30am service into Boyle on Thursday morning saw four empty carriages with not one customer visible. Likewise the service from Sligo to Dublin is seeing very little usage. It's a far cry from the packed trains that we were once used to, especially on Friday's and Sunday's.
And finally….!
A husband and wife have four boys.
The odd part of it is that the older three have red hair, light skin, and are tall, while the youngest son has black hair, dark eyes, and is short.
The father eventually takes ill and is lying on his deathbed when he turns to his wife and says, "Honey, before I die, be completely honest with me. Is our youngest son my child?"
The wife replies, "I swear on everything that's holy that he is your son." With that, the husband passes away.
The wife then mutters, "Thank God he didn't ask about the other three."