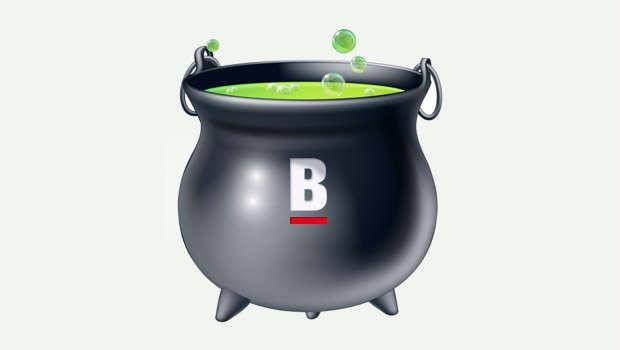 Disappointment at Royal challenge
The news of that a legal challenge has resulted in the Royal Hotel in Boyle being withdrawn from auction has cast a shadow over what everyone thought would be a bright dawn for Boyle. It has transpired that there were up to eight parties registered in bidding on the former hotel. While it would be inappropriate to speculate to far at this stage on what may happen next, it is fair to say that the news is a major disappointment for the town and the many who intended to bid at the auction on Thursday. History has taught us that anything that resorts to legal does not find an overnight soultion, so in the short term, unless legal challenges are dropped, it looks like the sale of the Royal and the hopes of a hotel on that site in Boyle are now put on hold. But let's keep the heads high and hope that the current impasse will be overcome sooner rather than later.
So much to do in so little time
Last weekend, and Sunday in particular, made you think how wrong are those who say there is nothing happening in Boyle. Cycles and walks to choose from early in the morning, a 1916 ceremony at 11am, a vintage car rally from 12- 2pm, soccer and gaelic games over the day, golf and then the St. Joseph's BNS walk were a few of the events that showed how much we have happening here in Boyle. It continues this weekend with an important Boyle Celtic game on Friday, Cycle Against Suicide in town on Saturday, birthday celebrations in Ardcarne Garden Centre and a host of other events which will make for another busy weekend in Boyle. Ask any parent of active young children in Boyle how busy they are and they will tell you that they haven't a minute to themselves as they run their family taxi service all over the place and to various activities and clubs in the town and surrounds.
Another attraction in place in Boyle
Well done to Boyle Chamber of Commerce for having the foresight to purchase and put on public display the Blackstone engine that generated DC power for Boyle many years ago. Over the next few weeks the three parts of the engine will be in situ at the junction of Chapel Street and Mockmoyne not far from their origional home near the now closed Stewarts Mills. Back in the forties and fifties, electricity was not only generated from the Mill but also from the Boyle river at Abbey Terrace. This DC plant was started by James Stewart , a school teacher who lived where the Brogan family now reside. Jame's son Georgie also ran an ice plant at Abbey Terrace and in addition to electricity, and before the advent of refridgerators, he supplied ice in blocks all over the country from Abbey Terrace. The plant closed in the mid 1950's.
Great growth at Ardcarne Garden Centre
This weekend sees the 30th anniversary of the establishment of Ardcarne Garden Centre by well know adopted local Ronan O' Conghaile and family. There are numerous events taking place (see events section) all weekend and a trip to Ardcarne will be well worth a visit. Like the Family Life Centre, Ardcarne Garden Centre is another Boyle attraction that generates footfall in the town. People visiting these well known establishments stop off in Boyle spending money in the shops, restaurants and filling stations. Consequently, we should give them our full support. In relation to Ardcarne Garden Centre, any business that has remained as active and indeed grownlike the garden centre has through thrity turblent years, deserves our full support.
500 cyclist to pass through Boyle Saturday
The spectacle of over 500 cyclists passing through Boyle tomorrow Saturday will be a sight to behold. The Cycle against Suicide peleton will make it's way through Boyle to Lough Key Forest Park for a lunch time stop. Many riders are being home hosted in Boyle on Saturday night when day 7 of the cycle concludes in Carrick. There are over 800 people dieing by suicide on the island of Ireland each year. That is 800 families and communities devastated; 800 lives cut short. Cycle Against Suicide aims to change this by beginning a conversation about mental health and getting the message out there that 'it's ok not to feel ok; and it's absolutely ok to ask for help' . So make sure to come out in numbers tomorrow at around 1.15pm to encourage the cyclists and give them a big Boyle welcome.
Not all bad news on the hotel front
In a week of bad news on the hotel front in Boyle, is is enlightening to hear the the recent sale of Kilronan Castle and Lough Rynn Castle hotels to a group of Irish investors based in the UK realised 75% above the asking price. Initally €8m was being quoted as the sale price for both hotels but is is believed a figure closer to €14m was achieved. As interestingly, Bank of Ireland is said to have lent €7.5m to part fund the purchase.
And finally….!
* 99% of women say they don't like men who wear leather pants. Which works out perfectly, since 100% of men who wear leather pants don't like women.
* My girlfriends dad asked me what I do. Apparently, "your daughter" wasn't the right answer
* I work to buy a car to go to work – strange!
* A recent study has found that women who carry a little extra weight live longer than the men who mention it.
* Never laugh at your girlfriends choices… you're one of them.
* If you're not supposed to eat at night, why is there a light bulb in the fridge?
* Telling a girl to calm down works about as well as trying to baptize a cat.
and finally (In memory of the two Ronnies) to all married fella's……………
Out voted 1-1 by my wife again.