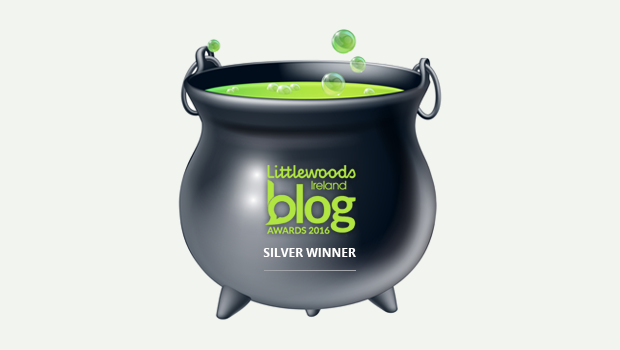 Lucky to call Boyle our home
Two items in the first few days of lockdown remind one, if it was needed, why so many of us are so lucky to call Boyle our home. Last Thursday Drumanilra Farm Kitchen advertised that they have free range eggs available outside their old premises on Elphin Street with an honest box in operation. Isn't it great in this day and age to see an honest box in our town! On the same day, down on Military Road, the brilliant Family Resource Centre advised the public that they had potatoes and beetroot outside their door, free to the public, after been donated by a local farmer! Where else would you get it!
'Boyle for Men'
A brilliant photograph appears on page 2 of this week's Roscommon People newspaper. Taken by the well known Ballaghaderreen photographer who wears a short sleeve shirt 52 weeks of the year – Mick McCormack – the photograph shows local man Enda Smith raising the Division Two cup behind a sign that says "Boyle for Men"! Of course the sign relates to a menswear store in Cavan but was relevant considering the strong Boyle involvement with the teams great win last Saturday.
While on the subject of the Roscommon team, the way some individuals – who slated the GAA when they held a post match meal in St. Joseph's Hall – are now trying to redeem themselves and be associated the team when they are on a winning streak has produced amusement and laughter among real fans of Roscommon football.
The silly act of egging cars
The weather along with Covid restrictions have put a dampener this year to the tradition of trick or treating which should take place this Saturday night. But what the weather and restrictions have not put a dampener on is petty acts of vandalism and anti social behavior among some local teenagers. Last Wednesday evening a number of youths were observed 'egging' cars as they passed the Pleasure Grounds. Fairly tame you might say but not so if you were an elderly person driving along the road and your car was hit by, what one elderly person thought, was a rock. So please think twice before engaging in such silly acts. In addition, please be mindful of the effects on animals of letting off (illegal) fireworks in built up areas this weekend.
Great reaction to Boyle online stores
There was a tremendous reaction to our list of Boyle businesses that are currently selling their goods online. With Covid-19 here for at least the next number of months, it was heartening to see so many businesses are now 'Covid Ready' and who realise that it is vitally important that they sell their wares on the internet as well as in store (when open). We all find it very easy to go to the major online retailers to shop from home, but please try and buy as much as you can from Boyle stores who have an online presence and indeed those who are still open.
Boyle Garda's novel fundraising idea
Best of luck to Boyle based Garda and well known sportsman Emlyn Mulligan who will attempt to climb Knocknarea Mountain in Sligo every day next monthe! Emlyn intends to commence his 30 day challenge on Sunday November 1st with all proceeds raised going to Sligo Cancer Support Centre and Little Blue Heroes charities. You can support Emlyn's epic challenge here.
A mindset change is need in relation to parking
With just over two weeks remining for people to make a submission on the multi million euro proposed Boyle Town Centre Enhancement project, it is heartening to see there is a general welcome for the development (72% going by a recent Boyletoday.com poll), albeit with some minor changes. Retailers in the Crescent area are concerned at the reduction in parking and have held meetings and intend making a submission to the council, mainly on the parking issue. On the parking issue, there are others who are of the opinion that there will be adequate parking in the new project, given that parallel parking is planned for both sides of the main N61 on the Crescent – where there is currently parking only on the west side, in addition to spaces being lined out for parking at St. Joseph's Hall and an additional spaces planned at the newly laid out Shop Street car park.
One thing is for sure. Whither the parking situation on the Crescent is altered or not, a change in mindset is needed by both shoppers ("You can't pull in right outside the shop you want to visit") and businesses owners and employees ("You can't park right outside the door of your premises").
If both of these mindsets changed the problem we would be facing on the Crescent and elsewhere around Boyle would not be where can we park but how to fill the vacant parking spaces that would exist.
And finally….A lesson in life……..!
A little bird was flying south for the winter. It was so cold, the bird froze and fell to the ground in a large field.
While it was lying there, a cow came by and dropped some dung on it.
As the frozen bird lay there in the pile of cow dung, it began to realize how warm it was.
The dung was actually thawing him out! He lay there all warm and happy, and soon began to sing for joy.
A passing cat heard the bird singing and came to investigate.
Following the sound, the cat discovered the bird under the pile of cow dung, and promptly dug him out. Then he ate him!
Lessons to learn from above: 1) Not everyone who drops sh*t on you is your enemy. 2) Not everyone who gets you out of sh*t is your friend. 3) And when you're in deep sh*t, keep your mouth shut!