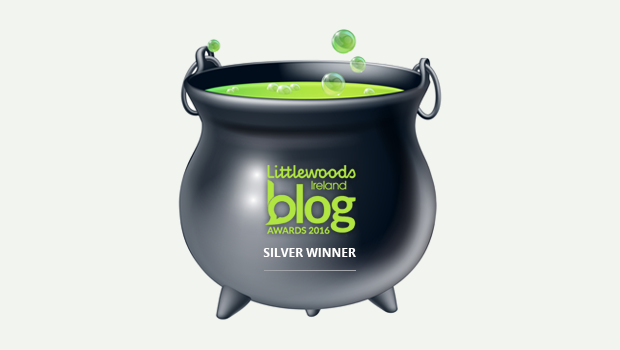 Boyle – a town where the begging bowl is no longer to the fore
There was a great air of excitement and positivity at last Monday's meeting between Minister Frank Feighan, the Town Team and Chamber of Commerce in Boyle. It was a proud feeling for all present to have a Minister of State – that many of us grew up with, sitting in our midst in our own home town. Frank was briefed on all the local projects that are currently underway, awaiting commencement, awaiting funding and in development stage by the 20 members of both organisations that were present. In the words of one of Minister Feighan's assistants after the meeting: "That was one of the most positive meetings I have attended in a long time. If only other towns were as forward thinking and positive as Boyle it would make our job a lot easier". The same assistant also complimented both organisations for not having the 'begging bowl' to the fore, instead, coming up with ideas, researching them, getting them 'shovel ready' and identifying funds from where finance could be obtained to make them a reality.
It was explained that a positive public meeting with then Minister Denis Naughten in Boyle back June 2016 had been the catalyst for such an approach. At that meeting, Denis spoke of the need to 'talk up the town' and that 'the day of a Minister bringing 100 jobs to a town was long gone'. 99% of those present paid heed to what the then Minister said and started to 'talk up the town' and not wait for the '100 jobs from the government' which is why we now have Boyle 2040 and €3.75m in grant aid for various projects. Added to this has been the assistance of Frank when he was a then Senator along with a new found level of cooperation between the civic bodies and the local authority.
Move on to 2020 and in Frank Feighan we now have a Minister of State who was born, bred and reared in Boyle, who knows what the town's needs and now has the keys to the doors that can make the future plans for Boyle a reality.
National praise for King House
King House and Roscommon County Council came in for praise in the letters section of Irishtimes.com during the week. In a letter titled 'Reopen all state controlled tourist sites', John Morley from Greystones in Co Wicklow wrote of his 'staycation' to Sligo and the North West and was critical that "Sligo Abbey, Parkes Castle at Lough Gill and Boyle Abbey, all Office of Public Works sites, are all closed". He went on to write: "Roscommon County Council is to be commended for having King House at Boyle open with all the necessary Covid-19 measures in operation. It can be done. Fáilte Ireland and the Office of Public Works should take heed and get their offices and sites open before summer 2020 ends".
'Cycle for Sandra' this Sunday
Safe cycling to all those from Boyle who will undertake the 200k 'Cycle for Sandra' this Sunday to Croagh Patrick and back. The event will raise funds for the North West Hospice in memory of the late Sandra McCrann. According to the organisers of the event "Sandra was the main organiser of the annual Boyle Celtic Fundraising cycle to the 'Reek but never took the credit for all the hard work she put in. The food stops along the route were organised by Sandra whom we miss dearly. So in memory of Sandra, shortly after her first anniversary we will once again take on the challenge". Donation cards are available locally or you can still donate online via the 'Cycle for Sandra McCrann' event on the North West Hospice page on Facebook.
Do we need a search and rescue unit in Boyle?
Visitors to Lough Key Forest Park may have seen some unusual activity there on Tuesday evening last when two boys were thought to have gone missing, but were subsequently found safe and well in Boyle town centre. It was not deemed a major search operation but Boyle Gardai were quickly on the scene to coordinate the situation before the boys whereabouts became apparent. This minor event has led some to suggest that with the vast amount of woodland that there is in the Park and the amount of rivers and lakes in the area, and notwithstanding the fact that we have a brilliant local fire service, that we might think of having a voluntary search and rescue team or unit in Boyle in the event of something major happening in the future.
Today is last day to submit your view on how Roscommon should develop
Members of the public have until 4.30pm this evening (Friday 31st) to make pre draft submissions to Roscommon Co Co on the 2021-2027 Roscommon County Development Plan. Submissions should not include zoning proposals at this pre-draft stage. Any submission requesting or proposing the zoning of any land for any use will not be considered. Now is your chance to let the Council know how you would like to see your town and county develop over the next seven years. There is no point coming back after the Plan has been agreed and making suggestions – today is the day to do that.
And finally….!
An elderly farmer in Florida had a large pond down by his fruit orchard. One evening he decided to go down to the pond and took a five gallon bucket to pick some fruit.
As he neared the pond, he heard female voices shouting and laughing with glee. As he came closer he saw a bunch of young women skinny-dipping in the pond. He made the women aware of his presence and they all went to the deep end. One of the women shouted to him, 'We're not coming out until you leave!'
The old man thought for a second and said, 'I didn't come down here to watch you ladies swim or to make you get out of the pond naked.'
Holding the bucket up he said, 'I'm only here to feed the alligator!'