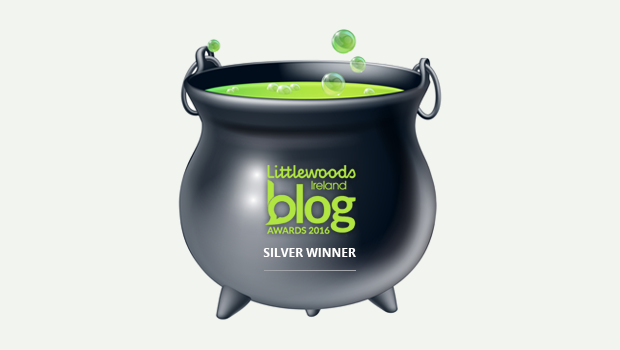 Positive reaction to Eco Eye programme
There has been a great reaction to last Tuesday evening's Eco Eye TV programme. The episode showed what has blighted so many towns in rural Ireland – dereliction, but it did not portray is as a negative, instead showing what Boyle Town Team and their partners are doing to address the issue and how they are trying to get people back living in the town centre. Despite it being a foggy day when the segment was shot in December, the town actually looked quite well. The episode also heard the Director of Waterford Museums and a man involved in Waterford regeneration speak about the need to pedestrianise town centres saying "You need space for people to walk into your shop. You know you can't park outside the door, that's a 1960's idea, it's no longer viable in Ireland".  While there are no plans to pedestrianise Boyle just yet, we do need to be conscious of this and have more off street parking so we can have some of the current parking spaces utilised more effectively to provide seating and landscaping, that will make the town centre more visually attractive to pedestrians. The redevelopment of Boyle will take time, but the fact remains – we have close on €5m secured for Boyle's regeneration to take place, with work ongoing behind the scenes every day to ensure the many projects and upgrades become a reality. If you missed the Eco Eye episode, you can watch it on RTE Player here
Local connections to award winning band
Congratulations to well known 'Late Nite Radio Band' who were recently voted 'Best Wedding Entertainment Band' in Connacht. Late Nite Radio band includes Boyle natives Donal Farrell on vocals, lead guitar and mandolin and Dave Mullooly on drums, along with Leitrim men Donnacha Holmes and Ronnie Duignan. Dave has played with Bluemoose and Silverman to name but a few top acts. Donal has previously played with Bottle and Silverman. View the bands website here
Garda Michael will be missed
The transfer of popular community Garda Michael Pilkington from Boyle to Manorhamilton was one of the most engaging posts on our social media platforms this week, with a reach of over 6000, 399 likes and 99 comments! Michael has been in Boyle for close on 13 years and endeared himself the all sections of the community – the children in the schools, the TY students, the business people, the senior citizens and the general residents of the town. Michael understood how a town and it's people operated and policed it accordingly with a smile on his face and a friendly wave to everyone he encountered on his daily activities. Two particular post on Facebook summed Michael up. They related to his visit to schools in the area and his interaction with young people: " Thank you for all your visits to our school. The kids talk about you every day", while another said " Local schools and preschools will be devastated as Michael was great talking to the kids".  While Michael will be missed in Boyle, we are very lucky that we also have another very capable Community Garda in Boyle called Roisin Kelly.
Casual Trading bye laws are now in force
After a lot of debate and discussion and accusations online locally of 'nothing being done', the casual trading laws for the county, including Boyle, came into effect on January 1st 2020. Casual Traders now have to apply to Roscommon Co Co for 'Casual Trading Pitches'. It is understood Council staff are currently visiting traders visibly operating throughout the county to deliver application forms and information packs in support of the process. A person who contravenes any of the bye laws will be guilty of an offence under section (12) of section 6 of the act and shall be liable to such penalties as specified in section 14 of the act. The implementation of laws like this take time, something some so called 'commentators' do not seem to understand.
Kilronan's good news is also good for the area
Kilronan Castle is referred by many, for the time being anyway, as our 'local hotel' and how lucky we are to have such a fine facility reasonably close to Boyle. The hotel is consistently winning awards and this week won the 'Best Hotel Accomodation' at the CIE Tours annual awards ceremony.  This is an interesting award not only for Kilronan Castle but the area in general as it will ensure the facility remains on the CIE Tours programme which hopefully will see more tourists in this area.
The Election
We received a large response to last week's piece on the change of the constituency boundaries which leaves Boyle, as one political candidate from the old constituency said, in "no man's land'. Likewise we received a number of comments on our Facebook page in relation to the election and various candidates but as many comments were derogatory and libellous in nature, this website did not publish them.
While there is plenty of election material doing the rounds, there seems to be a shortage of candidates calling to the door. Granted there are supporters visiting the area but one would have assumed Boyle, being as it is in 'no man's land' should be an area of target but perhaps we are an area that is not seen as 'high on the agenda'? That would seem to be the case if one listened to interviews with a number of the candidates on local radio over the last few days. Very few mentioned Boyle, referring instead to Sligo and Carrick in their discussion. More on the election next week. (Also see weekly poll on homepage).
And finally….!
The career Naval Chief Petty Officer had one more task to complete before he could finally retire after being in the service since he was 17: his discharge medical exam.
The doctor gave him a thorough going over and was impressed. "You're in excellent health," he told the over-the-hill seaman. "Except one thing."
"What's that?" the CPO asked, looking a little nervous.
"You seem extraordinarily tense. We ruled out medical problems in the exam," the doctor said, cautiously trying to probe the man's psyche, "but I'll have a guess: when was the last time you had sexual relations?"
"1945," came the reply.
"Well that just has to be it, then!" the astounded medic exclaimed.
"I don't know why you'd think so, doc," the CPO said, glancing at his watch. "It's only 0845 now…."