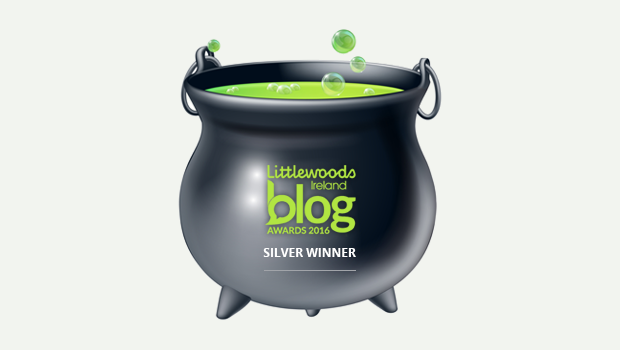 Memories of Boyle ICA in the sixties
An event story on Boyletoday.com last Tuesday brought back memories to a number of viewers, who have since contacted us with information on the "old" Boyle ICA. Founded in September 1950 by Aggie Gannon (nee McGrath), the founding meeting was held in the Technical School (The Tech). Millie Cleary, a domestic Science teacher in town at the time was the first President. Among others who held office down through the years were Sophie Doyle, Cecilia Casserly, Maureen Regan, Bridie Morris, Eileen Hunt, Flora Fry, Joan Smythe, Eileen Martin, Eileen Tansey, Irene Graham and Bridin Conlon. The organisation assisted yearly at Boyle Show. One ICA led event that came in for mention from 1960 was a fund raiser for St. Joseph's Hall. The ladies plucked, cleaned and stuffed 24 turkeys in a members house and then had them cooked in Murphy's on Elphin Street. The ladies boiled huge pots of vegetables and potatoes, with all brought to the Hall for a big meal followed by music. One wonders what the modern day Health and Safety or Food Safety Authority would have to say if that took place nowadays!
New opening in Boyle next Tuesday
Best wishes to Boyletoday.com advertiser Chain Driven Cycles who will open their new store on Main Street in Boyle on Tuesday next March 7th. Owned by well known Sligo businessman and cyclist Stephen Mullane, the shop will stock a wide range of bikes, trikes and go karts and cycle accessories. With leisure cycling on the increase in Boyle and indeed nationwide, Chain Driven Cycles will be a welcome addition to the the town. You can check out all the company has on offer by clicking on their advert on the homepage of Boyletoday.com or log on next week for opening day photographs.
Storm Doris left her mark on Boyle
The full effects of Storm Doris became more apparent around Boyle as the days passed and people ventured out for walks and exercise. A densely wooded Lough Key Forest Park, as one would expect, really bore the brunt of the storm. Two mature trees on the Zipit line were taken down and a few old trees on the Great Lawn, that could tell a story or two, succumbed to the 120kph winds. Arigna also got hard hit and up to 12 trees blocked the Miners Way walk for a period of time.
Ideal gossip can jeopardise Boyle plans
With all the major organisations in Boyle now working closer together than ever before, a lot of "behind the scenes" meetings and discussions are taking place weekly to improve the town and make it a better place in which to live and do business. When there is some news to be made public that will happen, but what we do not need at this stage is rumour and "whispering". This type of idle gossip leads to premature speculation, which history has proven, can jeopardise discussions that are taking place between state agencies, potential start ups and other bodies. Many years ago a Scottish company were due to locate in the town with the potential for 7o call centre type jobs. State Agencies were visited, grant aid obtained. leases drawn up and the  need for commercial confidentiality outlined. Then to the shock of all involved, speculation as to where the project would locate in Boyle was published on the internet, the Scottish promoters felt confidentially had been broken, the state agencies got annoyed and Boyle lost a company that could have changes the economic face of the town for the better. We must ensure that this type of action does not ever happen again and that whispering and gossip are ignored and kept on the sideline.
Boyle restaurants in awards final
Well done to all the Boyle restaurants who this week received letters from the Restaurants Association of Ireland informing them of their nominations for the upcoming Connaught Awards. A number of weeks back, this website asked the public to nominate their local restaurants in the awards and that's just what many of you did. Lets keep our fingers crossed now that some of the many quality food establishments we have in Boyle will be successful when the winners are announced at a ceremony on Tuesday 28th March in the Radisson Blu Hotel in Sligo.
Abbey College students need your vote
Progressive strides are been made weekly in our local secondary school Abbey Community College. Rugby, an extra curricular activity that has been discussed since the St. Mary's College days, is now being played by the students, the school musical "Back to the '80's" is still being raved about, Transition Year is set to make a return and there is a greater use being made of social media to inform the public about all that is happening in the school. In recent days, the current 3rd year students have announced details of a competition they are taking part in to win a trip to walk the Camino. The students need votes everyday for the month of March to be in with a chance of winning the trip. All you have to do is follow the link here to give them your vote.
Ardcarne Garden Centre leading the way
Ardcarne Garden Centre is a well established and respected Boyle business. The Centre is another local enterprise that is continually looking at ways to promote what they have on offer and to give something back to their customers. Free customer events take place most Saturday's and the company's use of social media is to be commended. Next week is National Tree Week, a week long programme of events around the country to celebrate trees. As part of the celebrations Ardcarne Garden Centre are offering a free tree sapling to customers on Saturday 11th & 12th March. See in store for details and check out Boyletoday.com closer to the time.
And finally….!
At a wedding ceremony, the Priest asked if anyone had anything to say concerning the union of the bride and groom. It was their time to stand up and talk, or forever hold their peace.
The moment of utter silence was broken by a young beautiful woman carrying a child. She started walking toward the Priest slowly.
Everything quickly turned to chaos. The bride slapped the groom. The groom's mother fainted. The groomsmen started giving each other looks and wondering how best to help save the situation.
The Priest asked the woman, "Can you tell us why you came forward? What do you have to say?"
The woman replied, "We can't hear anything down the back."