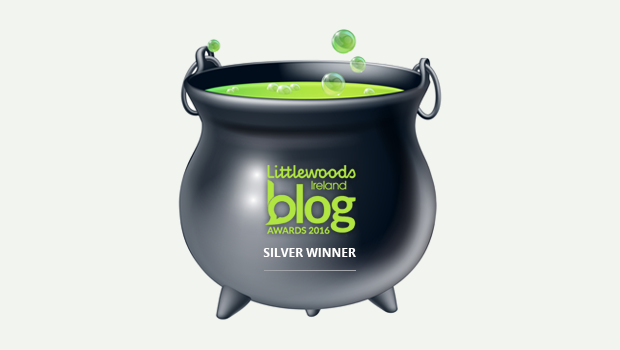 A frustratingly long delay
One thing we can all agree on – the frustratingly long period of time it has taken for the Royal project in Boyle to get started. We all recall the great joy locally when over €2.3m in funding was announced for the regeneration of the building back in February 2019. At that time, a January 2020 start date was on the cards, but due to a number of factors outside the control of those locally, including the COVID crisis, the building has lay idle throughout the year. This has been most frustrating to those who have been doing everything possible to get the rebuilding started. In recent months it transpired, that following the procurement process, there was a shortfall in funding for the project, which only added to the frustration. When the situation was brought to the attention of local man and Minister for State Frank Feighan, representations were made by Frank to Minister Humphreys and her department, on the importance of getting the extra funds needed to see the project commence. Thankfully, following the Roscommon Co Co application and Frank's intervention, an additional €432,000 was awarded to the project last Friday. It is now understood it is full steam ahead and hopefully we will see no more obstacles in the way for the regeneration of one of Boyle's oldest and most prominent buildings.
Losing the history of handball in Boyle
A viewer contacted Boyletoday.com during the week to ask why the squash and handball courts at the rear of the Sports Complex are not open anymore. The viewer said: "We are losing a generation of handballers and the history of the sport in Boyle. It seems sad that we have this facility in Boyle but is not open. Kids could represent the schools and community, as many did over the years in handball, squash and racket ball. Handball is a sport for all ages and part of the history of Ireland. Is there anything anyone can do?" the viewer asked.
When a cycleway becomes a driveway
The dry weather last weekend brought many walkers and cyclists out on the new cycleway between Boyle and Lough Key Forest Park. On the path, parents freely allow their children cycle ahead of them, safe in the belief that the majority of the cycleway is vehicle free – but not so last Sunday afternoon. On that day, a number of vehicles accessed the cyclepath via the Woodenbridge entrance so their occupants could fish along the Boyle canal. This was met with disquiet by many, including a number of people who contacted Boyletoday.com on Sunday evening to vent their anger. From photographs forwarded to us, one of the vehicles had a number plate from a neighbouring county, which really does not indicate anything, but it has been suggested that the day trippers were from well outside their 5k permitted zone.
Following subsequent representations from Boyletoday.com to Roscommon Co Co it is understood efforts will be made to ensure cars can no longer access the path, except in an emergency, which leads us onto another problem that has been highlighted here before and which is still happening – parking of cars at the entrance to the cyclepath just past the second gate of Rockingham. This was also evident last Sunday afternoon and while drivers may think they are leaving room for vehicular access, that may not be the case if a large fire engine or ambulance had to head into the forest for an emergency. So please refrain from parking inside the second gate of Rockingham and blocking the entrances to the cyclepath.
Separating the religious from the nosey
With places of worship now able to hold 50 people, Mass goers are once again planning on heading back to weekly, and indeed daily service. In St. Joseph's Church here in Boyle, 50 is a small number in such a large facility. Questions are now being asked as to what will happen on Christmas Day when normally, St. Joseph's Church was packed to the doors with regular Mass goers and those out for a 'gawk'. Will it be a first come first served basis? It could be assumed that this year, the 'gawkers' will be down the list with regular Mass goers understandably getting preference for one of the coveted 50 seats. Another idea would be to have Mass broadcast in the Church grounds on Christmas Day with parishioners remaining in their cars with windows down. That would be one sure way of separating the religious from the nosey!
Community pride sees a brighter Boyle
You have to hand it to the people of Boyle. We are a resilient lot and continue to keep our heads held high, despite all that COVID has thrown at us. Even with their doors closed, it is heartening to see so many businesses, including pubs who will not be open this year, putting up lights and decorations to brighten up the town and add to the street lighting that has already been erected by local volunteers. Likewise, it is encouraging to see the many retail outlets putting on beautiful window displays during restrictions, conscious no doubt, that people actually do window shop, especially when out for a walk at night.
Well done also to all involved with the brilliant video of Santa paying a surprise visit to Boyle last week. It was a super production caught brilliantly on film by local man Padraig Cunningham from www.puredesigns.ie.
Lastly, well done to Boyle Town Team who were working behind the scenes in advance of Christmas to secure a grant of €5,000 for Boyle Christmas Lights, thus ensuring no businesses were approached for funding this year, in addition to some new features being added to the Christmas lights. It just goes to show that great things can be achieved when everyone works together. Add in our wonderful community spirit and you will see why Boyle is a town we should all be proud of and a place that many of us are delighted to call 'home'.
And finally…..!
While on a tour of Jerusalem Donald Trump suffers a heart attack and dies.
The undertaker tells the American diplomats accompanying him: "You can have him shipped home for $50,000, or you can bury him here, in the Holy Land, for just $100."
The American diplomats go into a corner to discuss it for a few minutes.
They return and tell him they want Donald Trump shipped home.
The undertaker is puzzled and asks, "Why would you spend $50,000 to ship him home, when it would be wonderful to be buried here and you would spend only $100?"
The American diplomats reply, "A long ago a man died here, was buried here, and three days later he rose from the dead. We can't take that chance".