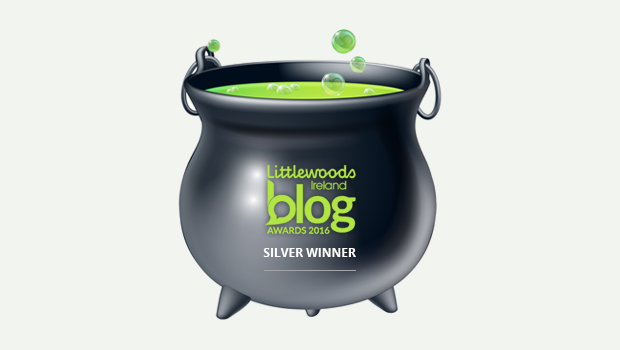 Hopes and wishes for Boyle in 2018
Welcome to the first Boyle'd Pot of 2018. As we look to the year ahead, here are few predictions and wishes for the town of Boyle.
The year is getting off to a good start with the opening of the Primary Care Centre next Tuesday. This is one of the biggest infrastructural developments in the town in a number of years and will prove to be of a great economic benefit to the town when fully operational.
We should have an idea soon on what the Council plan for the Royal Hotel site. Anything would be better than what is there at present.
The Convent building will be sold and hopefully turned into an addition for the town.
The greenway from Lough Key to Boyle will become a reality.
The town enhancement project that is currently being worked on by the Town Team in conjunction with the local authority and will see public realm enhancement of Main St, St. Patrick Street and part of Bridge Street will commence during the year.
The Spool Factory will reach 100% occupancy in 2018.
Stewarts Distillery may start construction.
Multi ticketing between the various tourism attractions locally will see increased visitor numbers.
The second Gate Lodge in Rockingham will commence refurbishment for short term letting.
And those my dear friends are to name but a few of the positives that 2018 may bring to our town. If you believe the "Real" profits of doom and those who use the keyboard to highlight the negative and spend their time continually s..t stirring, then nothing is happening or planned to happen in Boyle when in fact the opposite is the truth.
Farewell to Derek as he moves to pastures new
Local man Derek Caldbeck's departure from the role of Acting Director of Finance in Roscommon Co Co will be a loss to Boyle. While Derek was very impartial in his duties, he was always available to assist those from his native town who had a query on housing, rates or indeed any local authority matter. Derek moves a new position as Director of Finance and Estates for The Irish Prison Board. He is wished well and remembered fondly for all he did for the county and Boyle in particular while with Roscommon Co Co.
A dim first week in January
The rain and wind since Christmas, added to by half the country suffering from the 'Aussi Flu' and a month for many until payday has made for a dim first week in 2018. To brighten up these dark grey days, a look at the Accuweather long range forecast for Boyle gives a glimmer of hope weather wise with predictions of only 15 days rain in January (!). The website also predicts the highest temperature this month of 8 degrees and the lowest of -3 on this coming Saturday night. The last week in January is predicted to be sunny with temperatures of 6-7 degrees. While it is near impossible to predict the weather a month in advance, we can only hope accuweather know something the rest of us don't!
Local connection to retired State Solicitor
Recently retired State Solicitor for County Sligo, Hugh Sheridan has a few Boyle connections. Hugh vacated the senior position he held for the past 19 years just before Christmas.  A native of Dublin, Hugh is fondly remembered from his time in Boyle when he worked in the then called C.E. Callan's practice on the Crescent. Hugh married the former Ann Martin whose father Michael was postmaster in Boyle back in the forties and fifties. Hugh, Ann and their daughter Julie – who is following in her Dad's legal footsteps – are well known and highly regarded in the Sligo and Boyle areas.
Time to run the Wren
Going out for a drink on St. Stephen's day is traditionally one of the more enjoyable outings over the Christmas as it provides an opportunity to meet the locals who are home for festive season. If you ventured in to a pub late afternoon or early evening this year you were sure to be greeted by anumber of adults and children allegedly "on the wren". But most of these were not traditional Wren Boys. A large number who came to Boyle from a neighbouring town were hear to beg. The majority were not even dressed up and mostly sang a few lines of jingle bells before going around table to table looking for money. In one instance, a man was observed giving one young "singer" a €2 coin. He looked at it, lifted his head in dismay and said"why didn't ya give me a fiver". Many groups were asked who they were and where they were from, and while the adults were cute, the youngsters were not so and spurted out the family name and the town they came from. It would seem they arrived in Boyle en-bloc and went to every bar and pub under teh guise of different groups. They probably made a nice few quid.
And finally….!
Three women die together in an accident and go to heaven.
When they get there, St. Peter says, "We only have one rule here in heaven: don't step on the ducks!"
So they enter heaven, and sure enough, there are ducks all over the place.
It is almost impossible not to step on a duck, and although they try their best to avoid them, the first woman accidentally steps on one.
Along comes St. Peter with the ugliest man she ever saw.
St. Peter chains them together and says, "Your punishment for stepping on a duck is to spend eternity chained to this ugly man!"
The next day, the second woman accidentally steps on a duck and along comes St. Peter, who doesn't miss a thing. With him is another extremely ugly man. He chains them together with the same admonishment as for the first woman.
The third woman has observed all this and, not wanting to be chained for all eternity to an ugly man, is very, VERY careful where she steps.
She manages to go months without stepping on any ducks, but one day St. Peter comes up to her with the most handsome man she has ever laid eyes on … very tall, long eyelashes, muscular, and thin.
St. Peter chains them together without saying a word.
The happy woman says, "I wonder what I did to deserve being chained to you for all of eternity?"
The guy says, "I don't know about you, but I stepped on a duck!