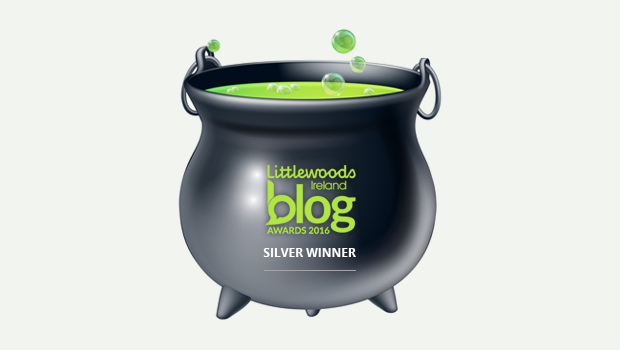 A busy Sunday in Boyle
If every Sunday could be a busy as last Sunday then the economic life of Boyle would be booming once again. On Sunday morning last close on 100 vintage and classic cars and motorbikes were on display in Shop Street Car park. The event drew a large number of onlookers not to mention participants. And then at 12 noon the much anticipated opening of the Pop Up Shop on Main Street in aid of Niamh's Journey There took place. Such was the flow of traffic that parking was at a premium and some decided to just abandon their cars on double yellow lines on the bend in the road opposite the store. This resulted in gridlock for a period as Mass goers added to the volume moving through town. But our local Gardai were on the scene within minutes and dealt with the situation sensibly by putting out cones and politely requesting the car owners to move their vehicle . In any other town you can be assured tickets would have issued. Boyle was booming on the day and one could not but think how Sunday trading is only around the corner and is something the public/ tourists require in the town, certainly in the summer months and in the lead up to Christmas.
Boyle Enterprise and Innovation on show
If the problem with parking was on Main Street last Sunday, it could be St Patrick's Street's turn tonight (Friday) as the Bank of Ireland Enterprise and Innovation event takes place in the Spool Factory building. All three floors of the new co working and event centre will be in operation on the night with more planned for the three hours than most would cover in a full day. The Future of Boyle panel discussion should prove interesting considering all the plans that are in the pipeline for the town. Children from the parish who participated in the Biz World Young Entrepreneur Programme will also be in attendance along with TY students from Abbey College. It will be good for our next young leaders to see what their town has to offer and hear local men like Neil Stewart and Colm Duignan talk about setting up a business in Boyle. Make sure to call in at some stage throughout the evening. Doors open at 6.15pm.
Primary Care Centre will be a great asset
Another delay has resulted in the postponement, yet again, of the opening of Boyle's new Primary Care Centre. The delay seems to be annoying the politicians more than the public. As one local said "we have got this far without the centre, what difference does a few more weeks make". When opened, the beautiful new building will house speech and language therapy, ophthalmology, psychology, counselling services and a new diabetes podiatry service. The Primary Care Centre will be a great facility for the town and hopefully the services that will initially be available, can be increased over time. Perhaps representations could even be made to get NoWDOC to relocate from Carrick to Boyle…. now that would be a coup!
A welcome boost for Boyle development
Wednesday's news that Boyle had received €100,000 towards Town Enhancement Projects has been greeted with open arms. The Town Team, who made the initial application, will now proceed to work with Roscommon County Council and other local organisations to get maximum value for the money and ensure that the plans for Boyle move to the next level. It is understood a portion of the grant will go towards progressing the Scattered Hotel project which is a novel idea aimed at addressing the deficit in high quality accommodation in the town centre. More of the funds will be used for street scape enhancement and developing a plan for the old Royal Hotel. Hopefully the good news will continue and the Town Team's application for aid for a Greenway from Rockingham to Boyle will be the next part of the jig saw to be announced.
David leads Aughnasheelin to final
Best wishes to Boyle man and former club and county footballer David Casey as he leads his team Aughnasheelin to Sunday's Leitrim Intermediate Championship final. David manages the Leitrim side who take on take Leitrim Gaels in the final which will be played in Pairc Sean Mac Diarmada at 1.30pm. The game will be followed by the senior championship between Glencar/Manorhamilton and Mohill.
And finally…..!
A man boarded an airplane and took his seat. As he settled in, he glanced up and saw the most beautiful woman boarding the plane. He soon realized she was heading straight towards his seat. As fate would have it, she took the seat right beside his. Eager to strike up a conversation he blurted out, "Business trip or pleasure?"
She turned, smiled and said, "Business. I'm going to the Annual Nymphomaniacs of America Convention in Boston."
He swallowed hard. Here was the most gorgeous woman he had ever seen sitting next to him, and she was going to a meeting of nymphomaniacs!
Struggling to maintain his composure, he calmly asked, "What's your Business at this convention?"
"Lecturer," she responded. "I use information that I have learned from my personal experiences to debunk some of the popular myths about sexuality."
"Really?" he said. "And what kind of myths are there?"
"Well," she explained, "one popular myth is that African-American men are the most well-endowed of all men, when in fact it is the Native American Indian who is most likely to possess that trait. Another popular myth is that Frenchmen are the best lovers, when actually it is Scotsmen who are the best. I have also discovered that the lover with absolutely the best stamina is the Irish.
Suddenly the woman became a little uncomfortable and blushed.. "I'm Sorry," she said, "I shouldn't really be discussing all of this with you. I don't Even know your name."
"Tonto," the man said, "Tonto McTavish but my friends call me Paddy".