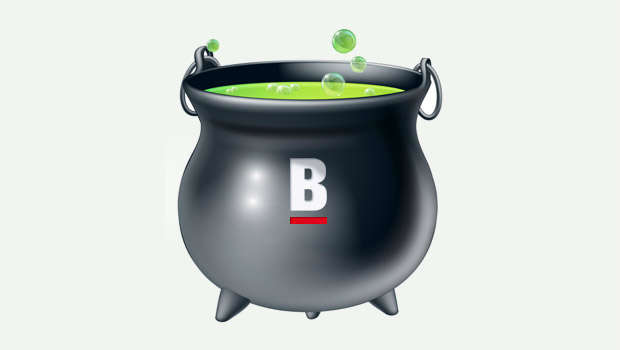 Why have we no hotel in Boyle?
The need for a hotel in Boyle has long been the subject of discussion and debate. In the past, Boyle sustained two hotels – the Forest Park and the Royal – and while times have changed, we now don't have any hotel in our town. A sign on the Royal Hotel says it is for Public Auction, but there has been no mention of a date and in the meantime this historic building is falling into disrepair and becoming somewhat of an eyesore. There is no question but that a hotel in Boyle is a viable business option for a budding entrepreneur(s). In Castlerea and Ballaghaderreen, two towns with less tourist facilities and natural beauty than Boyle, the town's hotels are due to reopen shortly. A consortium of businessmen are to reopen the Abbeyfield in Balla while Tully's Hotel in Castlerea will reopen it's doors in time for Christmas. Surely there has to be some interest in developing a hotel in Boyle?
Another busy Sunday lies ahead
For a quiet Sunday in winter, there is a lot happening in Boyle on November 8th. Over 600 children, family and mentors will descend on Lough Key Forest Park for the Connacht Club Uneven Ages Cross Country Championships. In King House the annual Service of Remembrance will take place and there are many other happenings on the day that will feature in the "Events " section of this website tomorrow. Four weeks from now one of the busiest weekends on the winter season calendar will take place with the Craft Fair and turning on of the Christmas lights taking place along with other exciting promotions for Boyle. For a small town we certainly have a lot going on.
Time to get rid of the phone boxes
Three of the biggest eye sores in the town have to be the old phone boxes at the Bridge, Military Road and the Crescent. They detract from the efforts many businesses have made to make their buildings look attractive. With everyone now using a mobile phone, there is no use any more for phone boxes, in fact there is a notice on the boxes saying they were to be removed from service on 1st March 2015 . Unfortunately they are still here and in their present state, are no addition to the town.
No welcome for the Surf Summit visitors
Hundreds of influential global company executives will pass by our door this weekend and it is doubtful any will call into Boyle. They will be heading to Strandhill and Sligo for the Surf Summit which is being held following the Web Summit that concluded in Dublin last evening. An event of two or indeed a "Welcome Surf Summit to Lough Key Country" sign may have attracted these powerful executives into Boyle as they passed on the N4 and who knows what a visit could have led to.
Bank changes will affect Boyle customers
Bank of Ireland have found themselves in hot water this week after they announced plans to restrict over the counter cash withdrawals to a minimum of €700. This problem is a nation wide one which will affect many in Boyle where there is a Bank of Ireland branch located. The latest move is seen by customers as one in a long line of efforts by the officials in the company to limit one to one customer interaction (and thereby reduce costs which in theory is the ultimate aim of all these changes. Don't be fooled into thinking it has anything to do with making life easier for the customer). In Boyle you can no longer post a letter through the letter box, like other branches when you phone the local number you get through to a call center first and then you have the infamous lodgement machine that so many customers have problems with. Continue to cut costs to make more money while alienate the person who supports you seems to be the banking mantra. Once upon a time in Boyle you had three banks and now there is only one, but we do have a Credit Union and a Post Office with a wider range of services on offer. All of these changes in the banking world are dictated from head offices and are implemented on instruction by local staff. These same staff are not the ones to vent anger towards as they are only doing what they are told. This latest move towards internet banking does not suit everyone, especially many in Boyle who have poor broadband or none at all and those of a certain age. Time will tell if the revolt to the latest change in Bank Of Ireland will get the powers that be in head office to see that what works in the Dublin may not necessarily work in rural Ireland.
Roscommon town to lose out with N61 closure
The current poll running here on Boyletoday.com "Will the closure of the N61 to Roscommon stop you from travelling to the county town" may be of more interest to Roscommon Chamber of Commerce than to the people of Boyle. With 70% of respondents saying it will stop them travelling, businesses in Roscommon should be concerned. The N61 is one of the main road links to the town. While still accessible via Frenchpark, it is inevitable that Roscommon town will be a no go area, certainly for a number from Boyle for the next year with resultant economic loss.
Turning the Abbey red for Christmas
With Christmas just around the corner, now may be the time to see that Boyle Abbey looks it's finest for the festive season. Last March, the changing of the lights on the building to a patriotic green met with local and national acclaim. For Christmas it would look great if the OPW changed the bulbs to a festive red for the season. At present it seems many of the flood lights are not working but if they are to be fixed, why not change the colour at the same time.
And finally…….!
Three dead bodies turn up at the mortuary, all with very big smiles on their faces. The coroner calls the police to tell them his results after the examination.
"First body: Frenchman, 60, died of heart failure whilst making love to his mistress. Hence the enormous smile, Inspector", says the Coroner.
"Second body: "Scotsman, 25, won a thousand pounds on the lottery, spent it all on whisky. Died of alcohol poisoning, hence the smile."
The Inspector asked, "What of the third body?"
"Ah," says the coroner, "this is the most unusual one. Paddy from Belfast, 30, struck by lightning."
"Why is he smiling then?" inquires the Inspector.
"Thought he was having his picture taken."