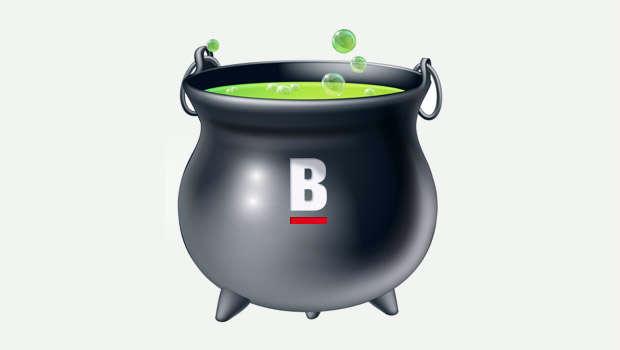 Planning the planting for next year
The planting of shrubs around Boyle has been the subject of favourable comment by locals and visitors alike this summer. Of special note are the beds on the Crescent and the base of the 'Welcome to Boyle' signs. At the Tawnytaskin junction, the shrubs in the boat, which also looks great, are really coming into bloom with the warm weather of recent days. Perhaps it is at this important junction that some more work could be conducted next year. It is the first road into Boyle that motorists see as they approach the town from Sligo. With the boat symbolising our connection with fishing and Lough Key, a good idea may be to plant a box hedge with the name "Boyle" under the boat and an arrow directing vehicles to the town. Likewise, a similar boat and box hedge at the Erris/Carrick Rd junction would attract the motorists from the East on the N4 into our town.
Boyle businesses need to encompass social media
It is amazing the number of Boyle businesses who do not have a Facebook page or website. For those who do have a Facebook page, many have not updated theirs in a number of months. In that instance, you might as well not have a page at all. In this day and age, when the majority of people get their news from the internet, it is imperative that businesses encompass social media and online activities if they want to survive. Facebook is free and is an ideal way to promote your business. Customers require regular updates and if this occurs, Facebook "likes" will increase thus leading to more people knowing about your business. Keeping up tp date with technology is key and in this regard Roscommon Local Enterprise Office are planning a course titled "Facebook Advertising" on 13th October which may interest some businesses in Boyle. Or perhaps it may be more beneficial if a refresher course in social media for business were to take place in Boyle itself this autumn.
Island hopping on Lough Key
While many towns have the amenity of a lake to help their tourism product, our town has the added benefit of a lake with a large number of islands on it. The islands hold major historical significance and many include the ruins of churches dating back hundreds of years. An opportunity awaits some budding entrepreneur to commence "Island Hopping" tours during the summer. It would be unique to Boyle and of great interest, especially if the history of the islands formed part of the tour. But for this the succeed, permission would have to be obtained from the owners of certain islands on Lough Key. Some people are not aware that a percentage of the islands are in private ownership and are subject to trespass laws just like any private property. But with consent, a novel business opportunity awaits the ambitious person.
Travel times from Boyle to Roscommon
The journey from Boyle to Roscommon is now a serious trek. With not one but two diversions in place on the N61, motorists have to now travel via Frenchpark and onto Strokestown (or Castlerea) or Elphin to Strokestown and onto Fourmilehouse to get to the county town. In peak traffic, one has to set aside one hour for travel each way on dangerous roads. On Tuesday night last, the journey was made even more arduous with a traffic accident between Elphin to Strokestown. The incident closed the road for a period as emergency services attended, resulting in a journey time of 1.5 hours from Boyle to Roscommon. It was interesting to note that Boyle Gardai were dealing with this RTA which took place a few kilometers from Strokestown – another example of the ridiculous geographical area our local Gardai have to cover. How are a depleted Boyle Garda force expected to cover Strokestown, Tarmonbarry, Arigna, Ballinagar and Boyle at the same time?
A night club for Boyle?
A recent poll here on Boyletoday.com threw up some interesting figures. We asked the question "Does Boyle need a night club". In the early days of the poll, the stats were showing a strong "No" vote, but as the week went on, and before the close of poll, the "Yes" vote increased. In the end, the "No" held out with the final result showing No – 57% Yes – 43%. One would assume that the 43% who voted are in the younger age category but there are probably a number of "elder lemons" in there who see the benefit of a night club to the town from a commercial perspective.
Well done Colleen
Congratulations to well known Boyle girl Colleen Regan who was crowned Queen of Elphin Show last weekend. Colleen is daughter of Gabriel and Carmel Regan who live in Ardagh, Boyle. Colleen was presented with her sash and tiara by outgoing show queen Sabrina Regan at an event in An Bothar Rua.
And finally….!
Murphy showed up at Mass one Sunday and the priest almost fell down when he saw him. He'd never been to church in his life.
After Mass, the priest caught up with him and said, "Murphy, I am so glad you decided to come to Mass. What made you come?"
Murphy said, "I got to be honest with you Father, a while back, I misplaced my hat and I really, really love that hat. I know that McGlynn had a hat just like mine and I knew he came to church every Sunday. I also knew that he had to take off his hat during Mass and figured he would leave it in the back of church. So, I was going to leave after Communion and steal McGlynn's hat."
The priest said, "Well, Murphy, I notice that you didn't steal McGlynn's hat. What changed your mind?"
Murphy replied, "Well, after I heard your sermon on the Ten Commandments, I decided that I didn't need to steal McGlynn's hat after all."
With a tear in his eye the priest gave Murphy a big smile and said; "After I talked about 'Thou Shalt Not Steal' you decided you would rather do without your hat than burn in Hell?"
Murphy slowly shook his head. "No, Father, after you talked about 'Thou Shalt Not Commit Adultery' I remembered where I left me hat."