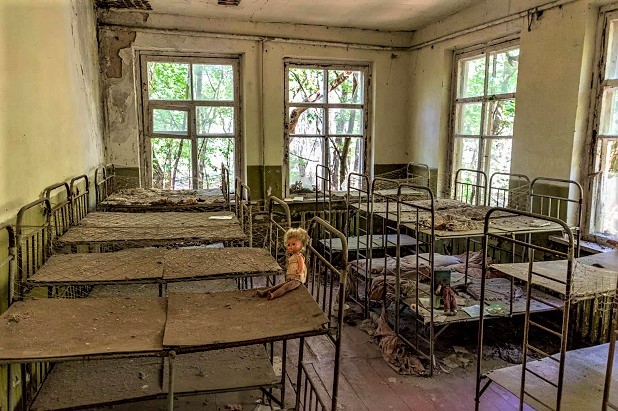 Welcome to the penultimate blog here on Boyletoday.com from 'Next Stop Who Knows'.
The blog is written by Boyle natives Carlo Cretaro and Florence Murphy who left their homes in Boyle 7 years ago to travel the world and start an online business. They visit some weird and wonderful places and write about their experiences on their blog over at www.nextstopwhoknows.com. Specialising in web design and lead generation for local businesses, you can read more about their services at www.nextstopmarketing.com
—————————————————————————————————————-
It has been 69 days since Ireland and the rest of the world was put into lockdown – 69 days since pubs, schools, churches, restaurants, hotels, hairdressers, beauticians and clothes shops closed their doors with uncertainty around re-opening. 
We've walked through the empty town of Boyle numerous times over the past 2 months. We sat on the windowsill of the old Spar and listened to the birds singing overhead – it's a sound that would normally be drowned out with traffic and people so it felt very surreal. We looked in shop windows only to see emptiness and hear silence. We walked past the school and church at 10am on a Monday morning only to hear and see nothing or no-one. 
It all felt a little too eerie at times – like time has stood still and life as it once was has been put on pause. 
We only ever got that same feeling once before on our travels and that was when we visited Chernobyl last year.  
The world's worst nuclear accident happened here on April 26th 1986. Numerous people died as a result of the accident and the radiation exposure caused untold disease and birth defects, the effects of which are still being felt today. 
350,000 people were evacuated from areas surrounding the power plant and most left thinking they would return home in just 3 days. That never happened, as the entire area was deemed unsafe for human habitation for at least 20,000 years. 
Much like Boyle during this lockdown, schools were shut in Chernobyl overnight so there was no time to bring home schoolbooks or say good-bye to teachers and friends. There was no time to have one more drink at the pub or see one last film at the cinema. No time to go to one more festival or get one more book from the library. 
Life changed forever for the residents of Chernobyl that night. 
During our visit we walked through the streets of Pripyat, a town that was once home to 49,000 inhabitants. 
We climbed to the top of an abandoned apartment block that hasn't been lived in since April 1986. We walked through a kitchen where there were pots and pans that have been sitting untouched on a shelf for more than 30 years. We saw newspapers lying on the floor of someone's bedroom that dated back to 1985.
We went to a kindergarten and saw toys that had been dropped by kids who are now grown adults.
We stood under Duga radar, which was once one of the most powerful military facilities in the Soviet Union's communist empire.
We walked through an amusement park that was built in 1985-6 but never used. The bumper cars were empty and the Ferris wheel creaked as it swayed in the wind. 
The vibe in the ghost town of Pripyat was like nothing we'd experienced before. We got a real sense of what the world would be like if all human life was removed from it. 
Wildlife in Pripyat is now thriving with hundreds of wild boar, elk, wolves, foxes, brown bears, lynx, bison, moose and beavers calling the city home. Nature has reclaimed the buildings and trees are now growing inside apartment blocks. 
The Chernobyl exclusion zone is now described as one of Europe's largest nature reserves with the ecosystem supporting more life than before. Some would say that the disaster reveals the huge environmental impact humans have on the planet. As catastrophic as it was, the nuclear accident was far less damaging to the local ecosystem than human life was.
So I guess you could say that there are a lot of similarities between Boyle now, the lockdown and what happened in Chernobyl 34 years ago. 
Much like Pripyat, our streets are empty, our schools are closed and many buildings lay abandoned. Birds are singing louder than they've ever sang, the skies are less polluted, more wild animals are being spotted and mother nature is getting a chance to breathe again. 
The difference is we'll get a second chance unlike the residents of Chernobyl. 
We will get the chance to meet our friends in the pub again for drinks. We will get the chance to attend more events in St. Josephs Hall and enjoy meals out locally with our nearest and dearest. We will get the chance to rent books from Boyle library and shop at the Courtyard Market on a Saturday morning.  
It's all ahead of us, so let's remember to enjoy those privileges, appreciate each other and enjoy our beautiful town of Boyle all the more when life returns to 'normal'.