Events
Tree of Hope planting on Saturday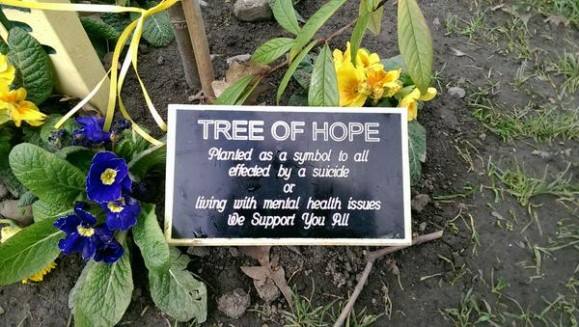 On the morning of May 6th Boyle Darkness into Light Committee had a "Tree of Hope" kindly donated by Ardcarne Garden Centre.
It was on the branches of this young Cherry Blossom that family & friends wrote the names of their loved ones who have passed away to suicide.
These tags will be planted beneath our "Tree of Hope".
We would now like to invite you to the planting of our "Tree of Hope" as a symbol to all those effected by suicide or those living with mental health issues on Saturday the 29th of July at 3:30pm.
After much deliberation we felt we would like the tree to be planted in the town and near our start point, so with the co operation of St. Josephs hall, we can announce that it shall be planted at the side of St Josephs hall between the exit door & front entrance.
We will have representatives from Pieta House at the planting where we will have the official Cheque presentation of funds raised by Boyle Darkness into Light.
We hope to see you there.