News
An Post staff reductions in Boyle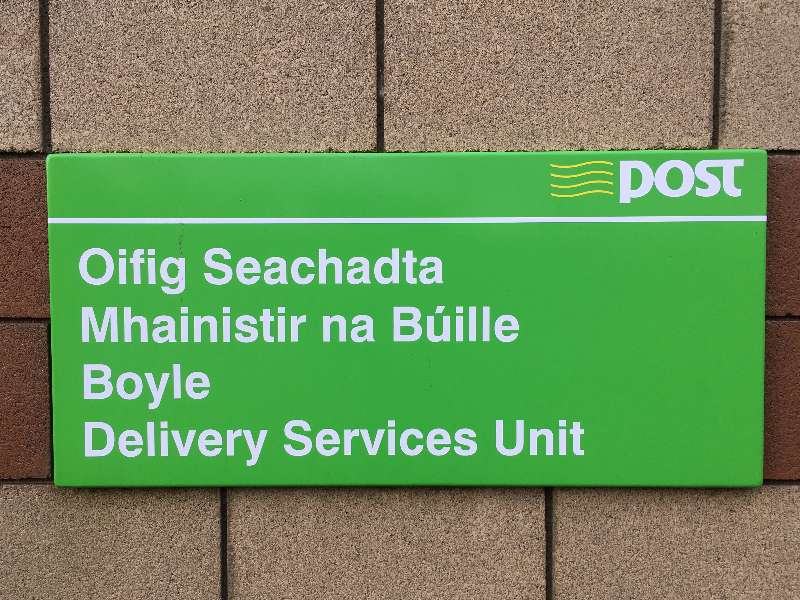 A restructuring of An Post business may see two less people employed in An Post's Delivery Service Unit in Boyle by the end of the year.
A spokesperson for the Communication Workers Union said  "There will be no forced redundancies of permanent staff in Boyle".
" The option will be available for those involved to either leave or relocate".
"This has all come about because of the drop in mail volume" the spokesperson added.
It is understood 22 staff are currently employed in Boyle DSU.
In a statement issued to Boyletoday.com, a spokesperson for An Post said "the reduction in staff numbers will take place across An Post's mails operations nationwide and will include postal staff based in our Delivery Service unit in Boyle and other Roscommon mail offices".
The statement also said:
"An Post is restructuring its whole business and adapting to the rapid changes in mails and retailing – most particularly the decline in traditional letters, the growth in online shopping deliveries and the move away from traditional cash payments.   The Company is gearing up to take full advantage of the opportunities emerging in an increasingly digital world.'
An Post recently accepted a Labour Court Recommendation which provides for a 2% pay increase for staff in return for a broad range of cost savings this year, including a reduction of 300 staff in An Post's Mails collection and delivery operations nationwide.
Details have been agreed with An Post's trade unions and we are dealing directly with the staff involved.
An Post have been steadily reducing staff numbers since 2009 arising out of a reduction in mail volumes of almost 50% over the last ten years.