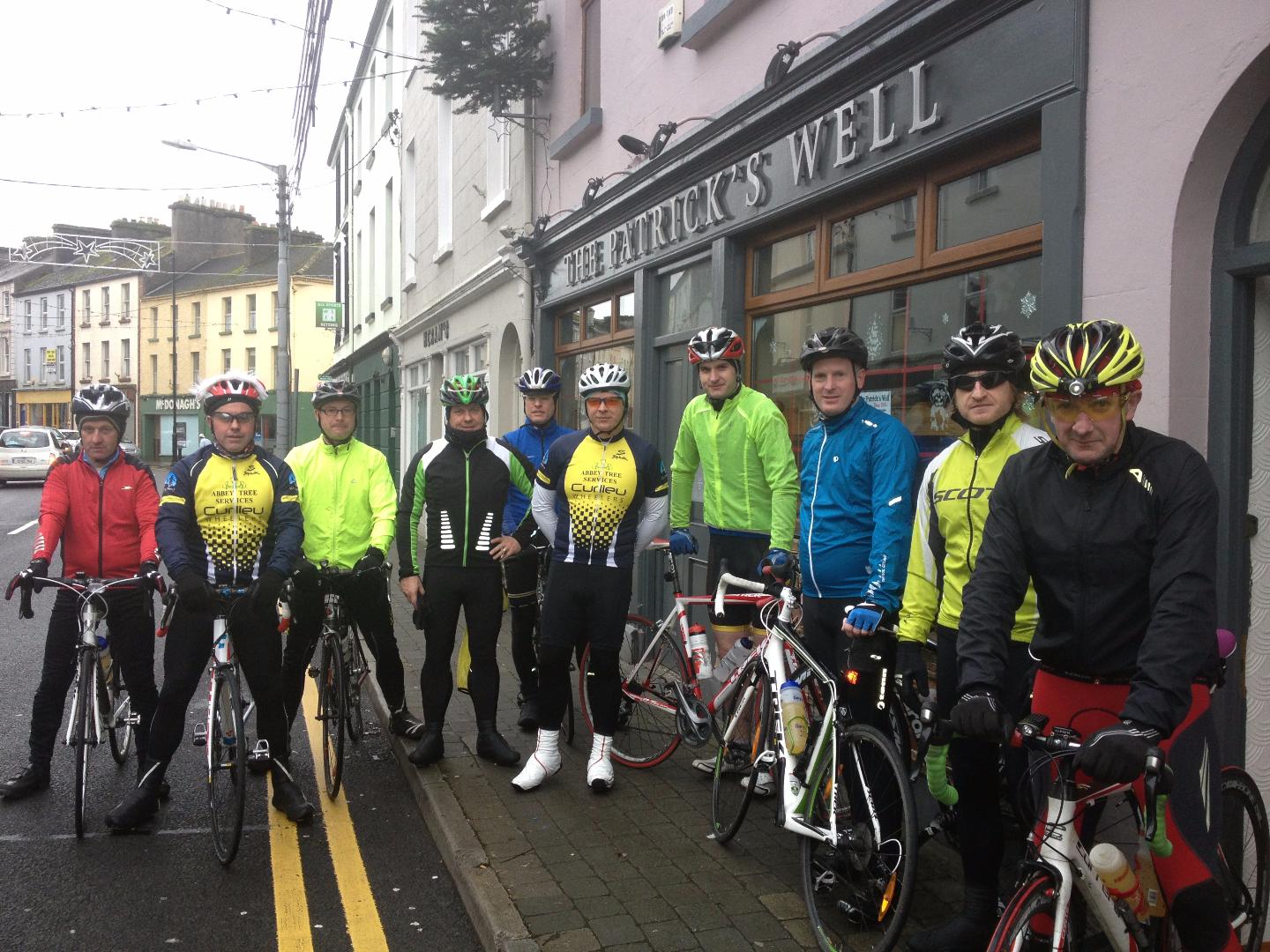 The next official Curlieu Wheelers club cycle will take place on Sunday 27th December.
Some members are planning an approx 60k cycle on Wednesday 23rd at 9am from the Crescent and again on Saturday 26th.
More details about the St Stephen's Day cycle here on Boyletoday.com later in the week.
The Chairman Eddie Conroy and all incloved in the club wish a Happy Christmas to all memebrs and friends of cycling in Boyle.