News
Work continues on Gallipoli scene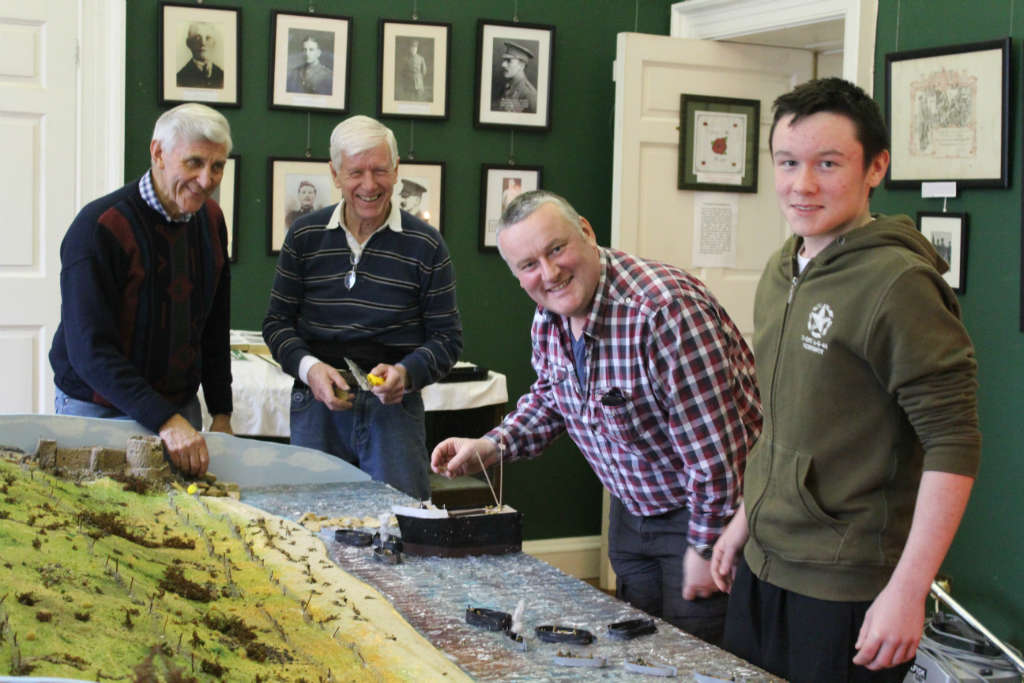 Work is continuing on a scene from the invasion of Gallipoli in 1915 by members of Boyle Men's Shed.
The scene will be officially unveiled on April 25th, 100 years exactly to the day of the battle.
The work is being undertaken in the Connacht Rangers museum room in King House where the display will go on public view after the 25th.
The first two photographs show the Belgian Army retreating in 1914 and the graveyard memorial to those who lost their lives.
The remaining six photogrpahs show the new scene as work progresses.
All credit must go to the Men's Shed members who have put in painstaking work to get such minute detail correct.