News
Work continues on Una Bhan mural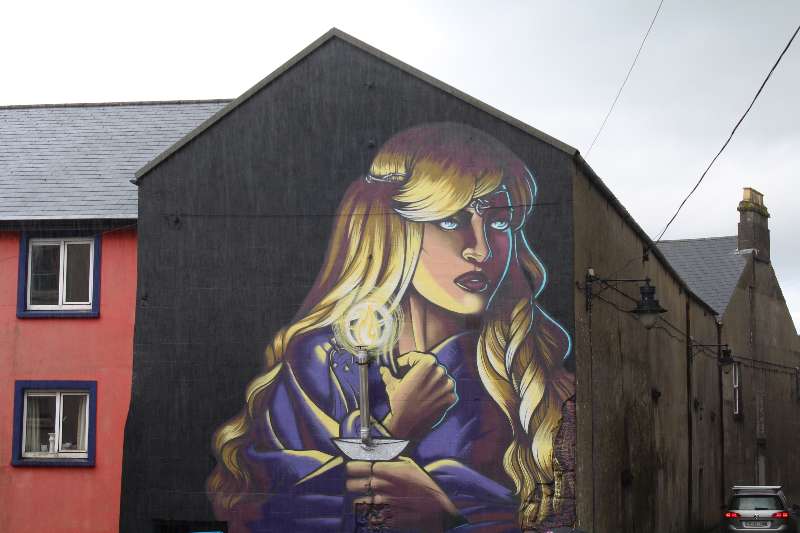 Preparatory work is presently ongoing in relation to the gable end mural of Una Bhan on Quarry Lane in Boyle.
An additional, smaller mural is being undertaken further down the Lane.
The project is being led by well known artist 'Friz' who works in both traditional and digital mediums, focusing on spray painting.
A number of local groups are assisting Friz with the project.
The Street art project was one of the eight point plans announced by Boyle Town Team following the town's win in the Enterprising Town's competition.
If this project is deemed a success, the Town Team will look to extend it to other areas of Boyle.
Parking restrictions are currently in place on Quarry Lane and the public are asked please adhere to them.
Special thanks to Brian and Jacqueline Kelly and Sean Carroll for their cooperation in facilitating the project.
Thanks also to Roscommon Co Co, Linda Shevlin Roscommon Arts Office and Linda Sice Roscommon Integrated Development Company along with the members of Boyle Town Team who have made the project possible.
(And wait until you see the great use Friz makes of the chimney on the wall!)