News
Work to commence on Royal in 2020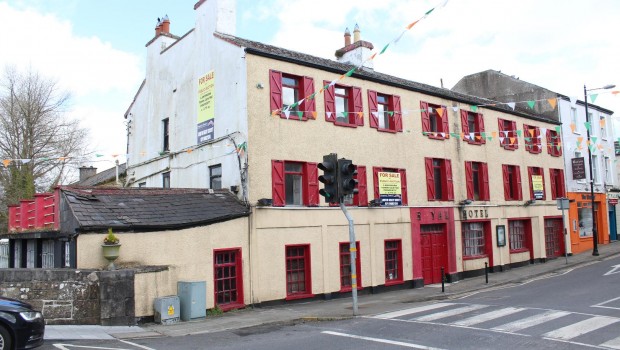 It is understood work will commence in early 2020, as scheduled, on the redevelopment of the Royal Building in Boyle.
Dublin based Architects de Blacam and Meagher were appointed to oversee the project last September.
According to a spokesperson for Roscommon County Council "Detailed design is ongoing on the Royal redevelopment and the plan is to present draft design to Boyle Town Team and the Boyle Municipal District members shortly".
It is understood the consultants have now to appoint the contractor to undertake the building work and this "will go to tender in late 2019 with a view to works commencing in early 2020".
€1.7m in funding was allocated to Roscommon Co Co/Boyle Town Team under the Rural Regeneration and Development programme to Roscommon County Council to help transform the former Royal Hotel into an Enterprise Centre and Civic Space.
The redevelopment, which will cost close on €2.3m will also include an information point and coffee dock; the creation of a new riverside promenade with canoe dock which will link the town centre, along the river, to key tourism attractions such as King House and Boyle Abbey; and the development of a new Enterprise Centre, Civic Space with acoustic shell at the rear of the building and adjacent to the new promenade.