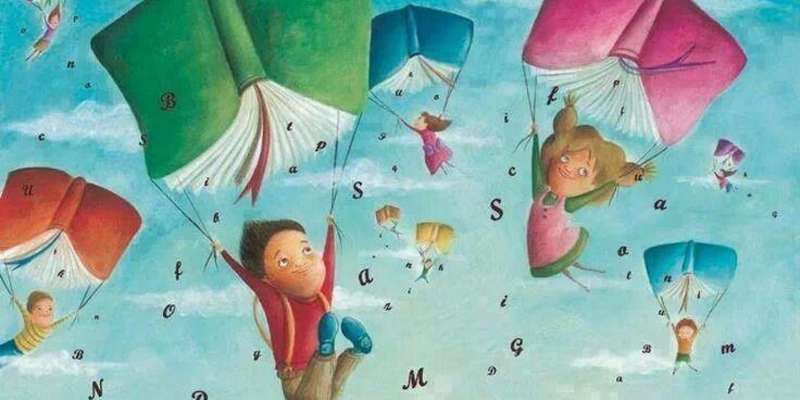 Once again, an exciting range of children's and adults workshops have been organised for Boyle Arts Festival which will run from July 19th to 28th.
(By Brendan McGee)
First up, a 5 day workshop for Children aged 5 to 8, 'Fantastic Creatures' with Kate Wilson. This workshop will run from July 23rd to 27th.  Participants will create movement sequences, masks and costumes for performance exploring their own imagined beasts, as well as creating environments, nests and habitats etc in the space using natural materials and fabricating with paper and paint. This will include both individual and group work and there will be an informal sharing of the work on the last day.
The Singskool Summer Camp is an extremely popular early childhood music programme, designed to put the FUN back into the fundamentals of music. Interactive classes will have your little one singing, playing instruments, conducting, composing, dancing and exploring early music literacy and performing. At the end of the week your mini stars will start in a show for family and friends.
There are three Singskool workshops for different age groups, over five days. 'Mini Melodies' for ages 3 to 4, 'Treble Makers Summer Beats' for ages 5 to 8 and 'Beat Buddy Babies', a two day workshop for children aged 6months to 3 years.
For booking and more information please visit www.singskool.com Enquiries 086 395 6389
All Children's workshops will take place in Abbey Community College.
In the Workshop programme for adults, Singer/ Songwriter Tim Dennehy will present a singer's workshop in Dodd's Crescent Bar on July 26th from 8pm top 9:30pm. Anyone attending this event will have free entry to the singer's night performance afterwards.
'Reading A Classic Short Story' is a short fiction workshop, led by author Gerry Boland, taking place in The Spool factory on July 21st. Gerry will select and analyse a classic short story. The session will open with an interactive discussion on what makes a great short story. This will be followed by a close reading of the chosen story (copies will be handed out beforehand), followed in turn by a detailed discussion. There will be opportunities to do some original writing, attempting to put into practice some of the things learned from the reading and the discussion. This workshop is ideal for anyone who has an interest in the short story form, even if they have never written one before.
'Creating Drama – What's in a Play' is a Playwriting workshop with Rose Byrne, taking place in The Spool Factory on July 21st. Rose will discuss the essential elements of writing a short play for stage. She will outline the differences between a short story and a stage play and will discuss the essential elements needed to create a piece of drama – a play. Participants will take part in writing exercises which will help them put into practice the elements discussed, thus enabling them to begin work on writing a short play.
Rose Byrne writes short stories, screenplays and plays. She won the Longford Literary Award in 2014 and was runner-up in the New Roscommon Writing Award in 2014 and 2016.
There will be a Poetry Workshop in The Spool Factory on July 22nd. In this contemporary poetry workshop, facilitated by Jessamine O'Connor, participants will do some short writing exercises based on poems from Ireland and abroad, while reading and listening to recent poems. There will be a selection of journals to look through, and group discussion of how and where best to send your work. This will be a lively, informative workshop, with a focus on discovering new poets and beginning your own fresh pieces. Tea and coffee provided. Jessamine O Connor has won the iYeats, Francis Ledwidge, and Poetry Ireland Butlers Cafe poetry competitions.
Hullabaloo is running a 'Canvas Tote Bag Design Workshop' in Ardcarne Garden Centre on July 28th.  Materials will be provided and you will be shown how to create your very own designer piece. As long as you have basic sewing skills you will be able to join in with this class, and there will be glue guns on standby….
Please note that advance booking is required for all workshops. Please email [email protected] or call 0719663085
For more information, see our programme or call in to The Festival office, next door to Marian's on Bridge St. The office will be open every day (excluding Sundays) from July 9th until July 28th. For more information go to www.boylearts.com or find us on Facebook,
Boyle Arts Festival acknowledges the support of the Arts Council, Fáilte Ireland, Forás Éireann, Local businesses and Roscommon Co. Council.