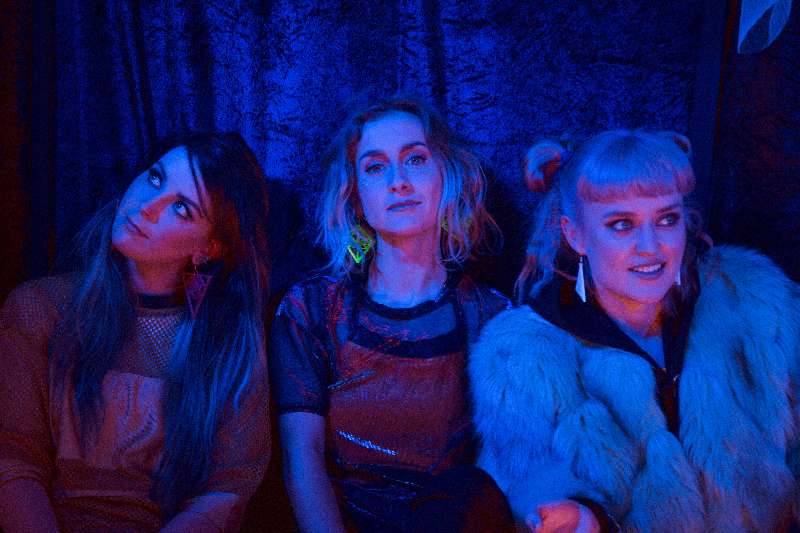 Wyvern Lingo confirmed for Boyle Arts Festival.
Sunday, July 22nd at 10pm in The Storehouse.
Sensual, beat driven R&B flavoured pop by three girls with young hearts but witchy old souls and their own private language – the wyvern lingo!
Music is the glue that helped Wyvern Lingo stick together. Originally bonding over albums by Thin Lizzy, Led Zeppelin, Joni Mitchell and Simon & Garfunkel; then starting their own thread of music, which stitches together a rough but resilient tapestry of influences, taking in folk, hip-hop, rock and R'N'B, all united by the spectral chill triggered by their unique vocal harmonies. Writing together, sharing their hopes and fears in verses and choruses.
Of their debut album 'Wyvern Lingo', released in February, they say – "We were trying to find a title that would capture a glimpse into our world, what better way than to self- title the album. This is us."
"These songs are a collection of experiences both separate and shared. Experiences that shape how we view the world, and how we've come to terms with the way our lives have unfolded."
Wyvern Lingo is:
Caoimhe Barry – vocals, drums
Karen Cowley – vocals, synth, bass
Saoirse Duane – vocals, guitar
Tickets are now available on www.eventbrite.ie
https://www.eventbrite.ie/e/wyvern-lingo-tic
For more information, please visit our website www.boylearts.com