News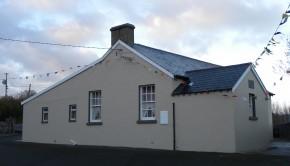 Published on April 30th, 2017 | by BoyleToday.com
Tawnytaskin Centre say 'Thank You'
All involved with Tawnytaskin Centre would like to take this opportunity to thank all who attended our recent afternoon tea event over the Easter weekend.
To all the wonderful ladies,gents and young people who made the most fantastic cake, buns, bread, bracks, tarts, jams etc.
As you know all monies raised at this event are going towards the purchase of a defibrillator, which we intend to erect outside the building.
A two evening course will be held in the centre in the coming months in first aid, heart failure and also on how to use the defibrillator.
We will keep you informed as to the exact dates in the coming weeks.
The courses are open to everyone.
The monies raised so far amount to €1540and still people are giving in donations.. Thank you all so so much.
The committee has been informed the approx cost of the defibrillator is around €1800.
So not much further to go…And all thanks to you our loyal friends,neighbours and supporters.
A big thank you also to the T.C.Ls.( Tawnytaskin -Catering-Ladies) They never lets us down.
To everyone who donated the lovely prizes for our raffle,and congrats to Marian Leahy, Brosna, Co. Kerry who won first prize of the most beautiful arrangement of flowers sponsored by Angela East.