Events
Pop Up Fashion Shop in Tawnytaskin Centre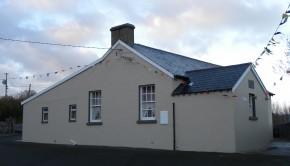 Tawnytaskin Community Centre will host a 'Ladies Fashion Pop Up Shop' in November to raise funds for the Centre.
The Pop Up Shop on Saturday afternoon November 6th and Sunday afternoon November 7th will feature ladies pre loved fashion including dresses, pants, skirts, tops, blouses, handbags, shoes, knitwear and jewellery, with all fashion costing from €3- €10.
There will also be a 'Home Baked' stand with some tasty bakes on offer.
A raffle will also take place over the two days.
Admission is optional and face coverings must be worn.
Doors open at 1pm and capacity is limited with social distancing applicable.
The organisers appreciate any support as always and look forward to meeting everyone once again.
Please contact Ann on 086 8130005 for more information.