Boyle Arts Festival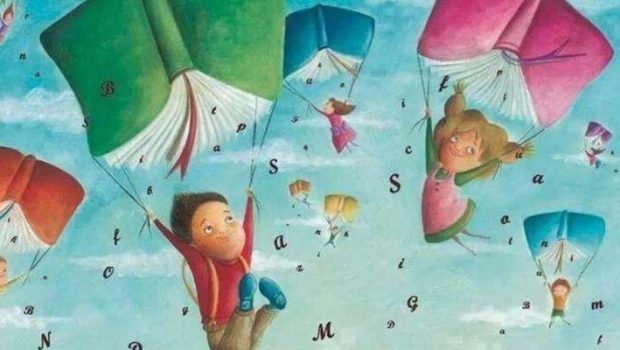 Published on July 18th, 2017 | by BoyleToday.com
Workshop programme at BAF'17
Once again, an exciting range of children's and adults workshops have been organised for Boyle Arts Festival which will run from July 20th to 30th.
First up, for Children aged 5 to 12 there is a workshop in mixed arts and crafts with Hullabaloo. Learn lots of skills, ceramic painting, puppet making, beading, decoupaging, card making, face painting and lots more! The workshop will run from 10:30am to 12:30pm daily, from July 24th to 28th in Abbey College. For booking details see our programme.
There will also be an Action & Adventure Drama Summer camp with Catherine Simon. For children aged 4 to 10, this week long camp is designed to build confidence and communication skills and provide lots of fun! Children's favourite stories will be brought to life through movement, voice and imagination exercises. From July 24th to 28th.
All Children's workshops will take place in Abbey Community College. See the full programme for times and prices.
Also for children, there's a chance to see Custard Pie Puppets presentation of 'Badger's Birthday' at 12:30pm on July 22nd in St. Joseph's Hall and later at 3pm, their presentation of 'Punch & Judy' Also, don't miss the screening of 'The Jungle Book' (2016) in the King House auditorium on July 21st at 3pm.
In the Workshop programme for adults, Antaine Ó'Farachain will present a singer's workshop in Dodd's Crescent Bar on July 28th. Anyone attending this event will have free entry to the singer's night performance afterwards.
''Reading & Writing Contemporary Poetry' is a poetry workshop presented by Gerry Boland. The workshop will look at ten contemporary poems by different poets, which will be read and analysed. Participants will have a chance to express their views and with guidance from Gerry, will write drafts of new poems. The workshop will take place in the Spool Factory on July 30th.
There will also be a Jewellery workshop for adults with Hullabaloo on July 29th in Abbey College. 10:30am to 12:30pm. Construct and finish beautiful jewellery with glass, wood and crystal-based beads, using professional tools, available for everyone to use.
'Landscape Drawing 'with Michael Wann is for beginners and intermediate. Materials supplied. July 29th 2pm to 5pm, in Abbey College.
Rose Byrne will conduct a prose writing workshop in The Spool Factory on July 30th. Rose will discuss the elements requires for making a well structured short story. Through a series of writing exercises, participants will find inspiration and starting points for a short story. The workshop will run from 11am to 1pm.
Please note that advance booking is required for all workshops.
For more information, see our programme or call in to The Festival office, next door to Marian's on Bridge St. The office is open every day (excluding Sundays) from now until July 29th . For more information go to www.boylearts.com Tel. 071 9663085. Email info@boylearts.com or find us on Facebook,
Boyle Arts Festival acknowledges the support of the Arts Council, Fáilte Ireland, Local businesses and Roscommon Co. Council.